Cheap Pops - Wrestling News & Views: February 11, 2015
FTC Statement: Reviewers are frequently provided by the publisher/production company with a copy of the material being reviewed.The opinions published are solely those of the respective reviewers and may not reflect the opinions of CriticalBlast.com or its management.
As an Amazon Associate, we earn from qualifying purchases. (This is a legal requirement, as apparently some sites advertise for Amazon for free. Yes, that's sarcasm.)
Submitted by

Chris Delloiaco...

on Wed, 02/11/2015 - 03:00
This week!
NXT Takeover: Rival Predictions
NJPW: The New Beginning
NXT Takeover: Rival
Current Favorite Wrestlers
Mike: My name is Mikey Rage and this is my tag team partner Christopher Truth!  Together, we are Ragin' Truth!   Let's get to Truthin'!
---
WWE NXT Takeover: Rival Predictions
No Disqualification Match:
Baron Corbin vs. Bull Dempsey
Mike's Prediction: Dempsey
Chris's Prediction: Corbin
Mike: I can definitely see where you're coming from here.  Corbin just lost his first match, and Dempsey was the one who cost him the match.  So, it is very likely that Corbin will beat him.    But Corbin has already beat Dempsey twice.  If they make it a third time, they might as well just stick a fork in Dempsey's career.  The unstoppable force...who keeps losing over and over again.  I actually am predicting that Solomon Crowe will make his debut during this match and give Dempsey the win.  
Chris: That's an interesting prediction. Crowe getting involved is the only way I see a Dempsey win.  I don't see any point in Bull.  Any cache he built was lost when he jobbed out to Corbin in a blink, twice.  Hopefully, WWE is ready to de-emphasize him.  Corbin, to me, has a big future, and I wouldn't let him lose again anytime soon.
Mike: I actually don't disagree with you about Bull, but I just can't see the WWE pulling the rug out under his so quickly.  He basically went undefeated until they started feuding him with Baron. I really think they need to give him a win in this feud or it just seems pointless.  
I do agree that Corbin has some huge upside to him.  Though I wonder if he can really pull this gimmick off long term with that baby face of his.  They should give him a mask or a beard.  
NXT Tag Team Title Match:
-Murphy and Blake (c) vs The Lucha Dragons
Mike's Prediction: Murphy and Blake
Chris's Prediction: Murphy and Blake
Chris: It still seems weird that Murphy and Blake are tag champs.  Then again, it was weird to see the Lucha Dragons in that spot too.  The Ascension's mega reign was dismal in that they faced nameless local wrestlers constantly.  It's nice to see the tag belts getting featured in some real wrestling matches again.  I like the champs here, and don't see any way they drop them so quick.  Perhaps we get a feud with the Vaudevillains next?
Mike: Yeah, this was a great surprise when they won the titles a few weeks ago.  As I mentioned at the time, I knew that since a few websites had spoiled it when the show was taped. But I would have never saw that coming otherwise.
NXT has a bunch of tag teams, and a few more waiting in the wings.  Vaudevillians and Enzo/Big Cass are probably my two favorites, and I'd like to see them feuding with Murphy and Blake.
By the way, what's with the WWE and having wrestlers go down to one word names?  Cesaro, Big E (okay, that's two words), Rusev, now Murphy and Blake.  It's just weird.
But, yeah, I think they will be keeping the titles.  Seems really strange to strip them now in the middle of a streak.  Well, two wins...
Chris: Let's hope it's Enzo and Big Cass!  I find it nearly criminal how little time they get on the show.  You'd think Vince would be enamoured by Cass's size and physique, yet he almost always loses.
#1 Contender's Match:
-Adrian Neville vs. Finn Balor
Mike's Prediction: Finn Balor
Chris's Prediction: Finn Balor
Mike: This might very well be the match of the night.  I actually might be looking forward to this one even more than Owens and Sami...mostly because I've seen them fight each other before.  Finn Balor has superstar written all over him.  If the WWE can't find a way to make huge money off Finn, they need to just shut down their doors for good.
I am going with Finn on this one, because I think Neville will be making the jump to the main roster soon.  
I also can't wait to see what kind of crazy elaborate war paint and entrance Finn has for us this time.
Chris: What more can Neville do in NXT?  He's been THE champ and held the tag titles multiple times.  Hopefully they've got something special planned for him on the main roster, because it's Finn's time to shine.  This match should be even better than the Balor/Itami match last week.  Let's hope it leads to Zayn, Owens, and Balor in a glorious Triple Threat.
Mike: Yeah, Neville is pretty much the next one out the door.  No question there for me.  
Fatal 4 Way Match for the NXT Women's Title:
-Bayley vs. Sasha Banks vs Becky Lynch vs. Charlotte
Mike's Prediction: Sasha Banks
Chris's Prediction: Sasha Banks
Mike: I definitely think it's Sasha Banks' time to step up.  Charlotte has a ton of talent, and I definitely see her moving up soon.  Really Bayley or Sasha would both be good choices to win this match, but I think I'm giving the win to Sasha here.  She's been paying her dues for a while, and I definitely think she can easily carry the women's division on her back. Becky Lynch doesn't quite seem at that level yet.  
Chris: Charlotte needs to get the call and feud with Paige.  Your analysis was exactly my thinking as well.  Becky is really talented, so I hope there's a strong push in store for her.  I like Bayley, but her character was always a bit too silly to make it on the main roster--think Emma.  I like what they've done with Bayley the past few weeks and hope they keep tweaking her.  Sasha has been on NXT for a long, long time.  She deserves the title and her own call to the main roster.
Mike: One thing I really love about NXT...I GENUINELY CARE ABOUT THIS MATCH!  It's rare I get to say that about WWE Women's matches.  I love AJ and Paige, but even those two are rarely given time to work a good match in the main roster.
Chris: That is the difference between NXT and the main roster right there.  Beyond AJ and Paige, I think Alicia Fox and Natalya are also excellent performers.  If they would give the right women a reasonable amount of time, the Divas Title matches could seem just as important as the NXT Women's Title.
Mike: Yeah, there are some talented women on the main roster too.  Alicia Fox and Natty definitely comes to mind.  Summer Rae is pretty underrated too.  In NXT, we get an hour show, with two good women's matches this week.  In WWE, it would likely be a 2 minute match that ends with a roll up.  
NXT Title Match:
-Sami Zayn (c) vs Kevin Owens
Mike's Prediction: Sami Zayn
Chris's Prediction: Kevin Owens
Chris: To get an opportunity to relive the classic El Generico (Zayn) & Kevin Steen (Owens) feud from Ring of Honor, we are all so lucky.  I almost wish the burn was slower.  Seeing Zayn and Owens together a while might have made this even better.  Still, they are both in my five favorite wrestlers in the world.  It really doesn't matter who wins as long as it's a war and keeps the feud going for the foreseeable future.
I think Owens will win because it further pushes him as the ultimate, unstoppable machine.  His ROH title reign was epic for the waste he laid to the roster.  NXT needs to change their belts more frequently.  I hope these guys bounce the strap back and forth a couple of times in the next six months.
Mike: I like both men a lot, so I can definitely go either way on this one.  But, Sami had a hell of a long road in NXT to get the title.  I can't see them taking it away this quick.  Even if it is to swap back and forth a few times.  
I also can't quite see Owens leapfrogging the roster to become champ this quick.  They seem to want the indy guys to prove themselves first.  That said, if Owens does win and that does lead to Finn Balor Vs Kevin Owens, then I would be pretty satisfied with that too.  Really, there is no combination of Finn, Neville, Owens, and Zayn that I wouldn't want to see.  
Chris: Here's the great thing about NXT, I'm not positive on anything.  I never quite know where it's all heading, and the show always surprises me.  You're a Psych fan, Mike.  To quote Shawn "I've heard it both ways," and I can see these matches going either way.  So damn cool!  Even cooler, considering Dolph Ziggler winning Survivor Series is the only genuine surprise I can recall from the main roster in the past ten months.
Mike: I think you are right, a lot of these matches can go either way...or all four ways for the women's match.  That really is a strength of NXT.  I sure didn't see Owens turning on Sami.  Especially since they started running the credits, and I was about to turn it off when Owens demolished him during the last NXT special.  
---
Best in our World
Chris: Since I mentioned it, why not list our current favorite wrestlers?  You game, Mikey?
Mike: Always!  Though my list is going to be pretty boring.  I mostly watch mainstream WWE and NXT.
Mike:
John Morrison

Dolph Ziggler

Seth Rollins

Daniel Bryan

Prince Puma/Ricochet
Honorable Mentions: Zach Gowan, Bray Wyatt, Bad News Barrett, Sami Zayn, Adrian Neville, Charlotte, Paige, Finn Balor, King Cuerno
Chris: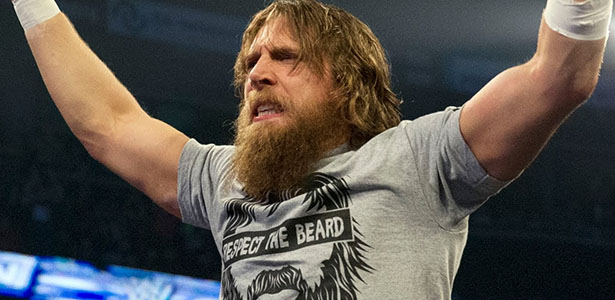 Daniel Bryan
Shinsuke Nakamura
Sami Zayn
Kevin Owens
AJ Styles
Honorable mentions: Dolph Ziggler, Johnny Mundo (Morrison), Minoru Suzuki, Seth Rollins, Dean Ambrose, Kevin Matthews, Bray Wyatt, Finn Balor, King Cuerno, Jay Briscoe, Paige, Kota Ibushi
Chris: Those lists have a lot of the same wrestlers!  Honestly, I don't watch too much more than you.  I wish there was enough time in the week to watch PWG, DragonGate, AJPW, etc. That said, you've got to start watching New Japan!  I'm going to keep pestering you about it!
Mike: Not that surprising our lists are the same, we tend to like the same things, especially when it comes to wrestling.  Not fans of big slow guys (even Bray is pretty fast for his size). Fast paced guys who can work a long match and show some variety in their move sets.
I actually was sort of tempted to put Cena on my list, but decided against it.  He's a lot more talented than most smarks give him credit for.  His biggest problem is how the WWE uses him, but I think he's got a great look and presence.  Plus, he's damn strong without being slow.  But he's still not someone I am eager to see most weeks.  But, when he has a big match, he always steps up his game.  Rollins Vs Cena Vs Lesnar was far better than I expected it to be.
Holy crap...I just noticed I left off Cody….how the hell did I do that??  This Stardust thing must bug me more than I realized…
Chris: There are so many more guys I'd love to put on my list.  Cody is certainly one of them.  Hopefully the breakup with Goldust frees him from that awful paint!  And you aren't wrong about Cena.  He puts on a good matches for the fans, especially on the big stage.  Though, I do enjoy a good Cena joke occasionally.  You know, 5 Moves of Doom or "John Cena Sucks" (chanted musically to his theme).
Mike: Okay, so next week, I'm going to want to talk about all-time favorites.  BUT, that does bring me to a question for you:  
Do you see any of those guys you listed above, when their careers are all said and done, cracking your all time favorite list?
Chris: That's a great question.  Are we talking top 5? Top 10?  I've been watching a long time, and I've got so many favorites.  Youthful enthusiasm and childhood memories trump so much in adulthood.  The top 5 might be next to impossible, but I could absolutely see a few breaking into my top ten.  How about you?
Mike: Hard to say.  I definitely think Daniel Bryan and Dolph Ziggler in particular have a pretty good chance of ending up on my all time favorite wrestler lists down the road.  And Cody Rhodes too if they ever use him to his full potential.  These three guys are terrific in the ring, have good mike skills, and are just entertaining with whatever they are given to do in the WWE.
I also think that if Morrison could easily head that way too, but that would mostly be for his look and ring skills.  I actually don't think he's as bad on the mike as people say (I especially loved his work on The Dirt Sheet), but I have seen a lot of people point to that as a weakness for him.
Chris:  DB is the guy that would definitely crack my all time favorites.  The other guys stand a chance, for sure.  I agree with you on Morrison, too.  WWE really should have pushed the guy more.  He could have worked on top, and been more successful than some of the people they shoehorned in there.  
It's so much fun to talk about this type of thing, but I also know it's a situation where there's way more guys I love watching, than there are spots on any list.  I can't wait till we talk all-time favorites next week!
---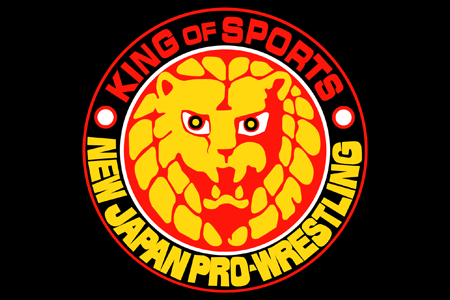 NJPW: The New Beginning Predictions
Japanese promotions operate on tours that conclude with one or two big PPV events.  Wrestle Kingdom is the Wrestlemania of NJPW, so think of these shows as the equivalent of Extreme Rules or Payback.  These cards contain fallout events but also the rematches from WM season.  It's interesting they split this into two shows.  It could be one unbelievable card, but instead ends up as two good cards.  
2/11/15 Show in Osaka
1) Sho Tanaka vs. Yohei Komatsu    
Analysis: Both of these guys are talented but are still essentially Young Boys--trainee wrestlers.  They both HAVE to wrestle in black trunks and boots until they're more established. That said, they are both quite good in the ring.  Komatsu won the last time they faced each other, so I'll go with a switch this time.
Chris's Prediction: Tanaka
2) Captain New Japan, Jay White and Manabu Nakanishi vs. Máscara Dorada, Satoshi Kojima and Tiger Mask    
Analysis: I'm a total Mark for the Tiger Mask character!  I grew up loving him, and always get a kick out of watching him.  Captain New Japan is in most of his matches to take the fall, but with newbie Jay White on the team too, I can't see them winning.
Chris's Prediction: Dorada, Kojima, & Tiger Mask
3) Hiroyoshi Tenzan and Jushin Thunder Liger vs. Chase Owens and Rob Conway
Analysis: This match features NWA World Champion, Conway, and NWA Jr. Heavyweight Champion, Liger, going against their opponents for the 2/14 card.  
Chris's Prediction: Liger and Tenzan with the later getting the pin on Conway to hype the upcoming bout.
4) Kota Ibushi vs. Tomoaki Honma    
Analysis: For American fans, Honma is over like Damian Mizdow.  The crowd loves him but he never really wins.  Ibushi is one of the top guys in NJPW, and he's coming off a loss to Nakamura at Wrestle Kingdom 9.  These guys are both so much fun to watch, and I can't wait for this one.
Chris's Prediction: I'd be stunned if Honma wins.  Stunned!  It's going to be a great match, but it's Ibushi all the way.
5) reDRagon (Bobby Fish and Kyle O'Reilly) (c) vs. Time Splitters (Alex Shelley and Kushida) vs. The Young Bucks (Matt Jackson and Nick Jackson)
(IWGP Junior Heavyweight Tag Team Championship)
Analysis: These guys are all utterly brilliant in the ring.  I hope this match gets at least twenty minutes.  They'll blow the roof off the place with the high spots and hard hitting.  
Chris's Prediction: reDRagon are in the midst of a super push, and I think they keep the straps.
6) Kenny Omega (c) vs. Ryusuke Taguchi    
(IWGP Junior Heavyweight Championship)
Analysis: These gents put on a fun match at Wrestle Kingdom with Taguchi getting a lot of offense but Omega seems to be the future.  Plus, I don't see Omega dropping the belt this quick.  
Chris's Prediction: Omega
7) Bullet Club (Bad Luck Fale, Tama Tonga and Yujiro Takahashi) vs. Kazuchika Okada, Kazushi Sakuraba and Toru Yano
Analysis: Okada is in the midst of a booked downward-spiral since losing to Tanahashi at WK9.  I think his "Bad Luck" continues here as Fale is making waves.
Chris's Prediction: Fale, Tonga, & Takahashi
8) Chaos (Shinsuke Nakamura, Tomohiro Ishii and Yoshi-Hashi) vs. Tetsuya Naito, Togi Makabe and Yuji Nagata
Analysis: Nakamura and Nagata headline the next show, so there will be advancement to their storyline.  You've also got the Makabe & Ishii rematch too.  Naito just jobbed to Styles, but he's pretty high up the card.  Which one of these people doesn't belong?  I know Hashi is part of Chaos, but he's not on the level of the rest of the guys.  He's got to take the fall in this match.  
Chris's Prediction: Naito, Makabe, & Nagata
9) Meiyu Tag (Hirooki Goto & Katsuyori Shibata) (c) vs. Bullet Club (Doc Gallows & Karl Anderson)
(IWGP Tag Team Championship)
Analysis: Goto & Shibata are such a cool story--high school friends and now they're on top of the tag team world.  Gallows and Anderson just dropped the belts after a year long reign, so I don't see them getting 'em right back.
Chris's Prediction: Goto & Shibata
10) Hiroshi Tanahashi (c) vs. A.J. Styles    
(IWGP Heavyweight Championship)
Analysis: The Bullet Club has been losing a lot of matches lately, but they've kept Styles really strong.  I think there's a big run coming up with Styles on top to run roughshod once again. Tanahashi doesn't need the belt to remain relevant.
Chris's Prediction: AJ Styles winner and new IWGP Champ.
2/14/15 Show in Sendai
1) Captain New Japan, Manabu Nakanishi and Sho Tanaka vs. Satoshi Kojima, Tomoaki Honma and Yohei Komatsu    
Analysis: NJPW saves up their big singles matches, so you get a lot of tag and six-man matches to fill out their cards.  It makes for great wrestling but a lot of time it doesn't really matter who wins.  Certain guys are often there to take the fall and protect the top guys. I think Honma is going to get the pin here, on Cap or Tanaka, to pop the crowd.  
Chris's Prediction: Kojima, Honma, Komatsu
2) Máscara Dorada and Tiger Mask vs. reDRagon (Bobby Fish and Kyle O'Reilly)    
Analysis: reDRagon are my favorite tag team, bar none.  I spoke about Tiger Mask earlier, so I'll be marking out on this one.  Combine that with Dorada, who's an amazing high flyer out of the Mexican CMLL, and this has the makings for a fun tag.
Chris's Prediction: reDRagon
3) Alex Shelley, Kushida and Ryusuke Taguchi vs. Bullet Club (Kenny Omega, Matt Jackson and Nick Jackson)
Analysis: This match will have lots of fast paced action and plenty of comedy too.  I like that NJPW can interject an ample bit of comedy but still have the match maintain credibility. Interesting to see if anything new will be setup here.  I can't see Taguchi/Omega going forward! Maybe Shelley or Kushida challenge Omega next?  This could go either way, but I'm thinking the faces win.  
Chris's Prediction: Shelley, Kushida, & Taguchi
4) Jushin Thunder Liger (c) vs. Chase Owens    
(NWA World Junior Heavyweight Championship)
Analysis: Liger took the title from Owens late last year.  You'd think the NWA would like to get the belt back to their Southern US stomping grounds.  Liger is coming to America in a few weeks, so if he doesn't drop it here, I bet it's soon.
Chris's Prediction: Owens new champion
5) Rob Conway (c) vs. Hiroyoshi Tenzan    
(NWA World Heavyweight Championship)
Analysis: Conway lost and regained the title to/from Tenzan's regular tag partner, Satoshi Kojima, last year.  I don't see them repeating the same scenario.  In any event, I'm looking forward to this match, because I like both guys in the ring.  I grew up with the NWA as an important part of my youth.  I'm thrilled the company, and its iconic belt, are still around, but wish it had more mainstream exposure.
Chris's Prediction: Conway
6) Kazushi Sakuraba and Toru Yano vs. Kota Ibushi and Tetsuya Naito
Analysis: So many of these mixed up tag bouts.  This one is a really odd combination of guys.  Ibushi and Naito seem to have more going on right now, so that's where I'm leaning.  
Chris's Prediction: Ibushi & Naito
7) Bullet Club (Bad Luck Fale & Yujiro Takahashi) vs. Chaos (Kazuchika Okada & Yoshi-Hashi)    
Analysis: I think they will continue to push the Fale/Okada stuff.  They'll probably be wrestling in a featured singles event soon.  I doubt Okada would get pinned twice in a matter of days.  Perhaps he fails to save Hashi from a beating?  Anyway, I think Hashi is here to take the fall again.
Chris's Prediction: Fale & Takahashi
8) Bullet Club (Doc Gallows, Karl Anderson and Tama Tonga) vs. Hirooki Goto, Hiroshi Tanahashi and Katsuyori Shibata    
Analysis: I'm surprised AJ Styles isn't involved in this match or the card in general.  I think Tanahashi is dropping the belt on the Osaka show, so he should go over here.  All these guys can work.  I really love Shibata; he looks like a legit badass in the ring.  I hope he's in for a huge singles push down the line.  
Chris's Prediction: Goto, Tanahashi, & Shibata
9) Togi Makabe (c) vs. Tomohiro Ishii    
(NEVER Openweight Championship)
Analysis: These guys are mammoth and had a war at WK9.  This match is going to be a real slobber knocker that will live up to the greatness of their previous bout.  Ishii has a legit banged up shoulder, so maybe he's ready for some time to heal.
Chris's Prediction: Makabe
10) Shinsuke Nakamura (c) vs. Yuji Nagata
(IWGP Intercontinental Championship)
Analysis: Nagata is a former two time IWGP Champ and Nakamura held it three times plus four times with the IC.  They're both legendary performers.  Nakamura is just stunning and proof a language barrier doesn't inhibit charisma.  He's my basically my favorite wrestler in the world.  I think this one may be leading to a final big run for Nagata, who's in his mid 40s. Perhaps that leaves Nakamura to go after Styles?
Chris's Prediction: Nagata
---
Lucha Underground Results 2-4-15
Results
Son of Havoc comes out for match.  Before match Ivelisse complains that social media is saying Son of Havoc sucks.  If anyone has a problem with him, that means you have a problem with her too - the baddest bitch in this building.

Angelico def. Son of Havoc with a school boy after Son of Havoc accidentally knocked Ivelisse off the apron.  After match, Ivelisse pushed Son of Havoc and left by herself.

Johnny Mundo is back!  He's in Dario Cueto's office, and he wants action.  Dario puts in in a match against Cage.

Video talking about Pentagon Jr.
Pentagon Jr def. Famous B via submission.  After he wins, he wrenches Famous B's leg badly.  Pentagon Jr says that he pledges his loyalty to his master and he's ready for the next step.

Dario is sitting in the dark talking to the shadowy figure he keeps locked up.  He warns the shadowy figure that "She came looking for you.  She calls herself The Black Lotus."  Dario also says that he needs to keep the shadowy figure locked up to protec the Temple from Matanza.

Drago def. Aerostar with a blockbuster DDT.  After the match, the two men show each other respect.

Fenix is backstage.  He is approached by Catrina.  She asks about his tattoos.  She wonders what can scare the man who cannot die.  She kisses him and warns him to keep this between the two of them.  If Mil Muertes finds out, he would bury them both alive.

Johnny Mundo Vs. Cage.  During match, King Cuerno is lurking around.  He finally interferes in the match, giving Johnny a DQ victory.  He really goes after Johnny's leg.  Dario comes out, and orders the match restarted.  Cage focuses on the leg.  Johnny puts up a valiant effort,  but Cage finishes him off with a Dory Special into a facebuster for the win.

Dario is on the phone, when the newest member of Lucha Underground walks in.  Alberto El Patron (Alberto Del Rio!).
Mike: Angelico has such an odd look, but damn is he good.  If Dean Ambrose and Johnny Curtis had a kid, and the kid was a BMX racer, that would be Angelico.
I  thought it was hilarious when they referred to Son of Havoc as the New York Jets, the Chicago Cubs, and the SD Jones of Lucha Underground.  What was really cool was that the crowd was really getting behind him during this match.  I was also surprised how much time they gave the opening match.  Son of Havoc might be the most underrated guy on their roster right now.  He loses a lot..including to women and midgets...but he still puts on some very good matches.
They are making Pentagon Jr look like a beast!  He kind of started out as Chavo's lackey, but they have really given him his own direction and character.  I loved when the crowd started chanting "Cero Miedo" (zero fear).  Really curious about who his "Master" is.  My money is on Konnan.  They keep having Konnan acting the heel, and I can't see them keeping Prince Puma with him all that long.  And Puma vs Pentagon definitely has potential to tear the house down.
I'm a MoFo, so my favorite part of the night was the main event.  They set up a feud between Johnny Mundo and King Cuerno perfectly.  Johnny had told us when we met him last week that he had some great matches with Cuerno coming up, and this is the beginning of that.  I also marked out a few times during this match.  YES, I know wrestling is scripted, but Mundo sold the leg injury perfectly, and every time he rallied, I ended up yelling at the TV.  So it was probably a good thing I was home alone watching this one…
Chris: Outstanding show this week!  
The opener was a barn burner.  Son of Havoc deserves better than being the curtain jerker.  This loss actually bodes well for his future.  Seems like they're building towards something.  Angelico gets some amazing height when he leaps!  Both of these guys fit the stylistic mold of the show, but they do it with a slightly different look.  This may have been the opener but the match had the time it needed to let the talent shine.  Plus, Ivelisse is gorgeous!  More of her please!
You're right about Pentagon, Jr.  He's really building momentum.  The vignette in the dojo was pretty awesome, and his short work of Famous B was perfect booking.  WWE fails to keep more than a few guys looking strong.  Yet, Lucha in one hour a week has so many wrestlers that look like main eventers.  
On top of Pentagon's push, they also gave Drago a big win, plus the main event made Mundo and Cage both look good.  How about Cage coming to the ring with the destroyed championship?  Loved that!  They also set up the Cuerno/Mundo feud, that's apparently going to rock.  Oh yeah, and Albertooooooooo!  Way to make every minute count!
Mike: I did like Cage with the title hanging around his neck.  That looked pretty damn awesome.  
I also have to admire whoever on the booking team realized: "Hey, we should feud the guy who can't die (Fenix) with the guy who calls himself a thousand deaths (Mil Muertes)!"  Mil Muertes is one of the few guys in Lucha that hasn't quite caught on with me yet.  They keep trying to make him come off as a beast, but he's just not quite selling that to me.  I think "BEAST" you want someone like Cage.  But, I hope they can prove me wrong.  I didn't think much of Pentagon Jr. the first time I saw him, and now I am a fan.
Drago Vs Aerostar was a great face vs face match.  Drago really has become one of the top draws for Lucha Underground, and they seem to want to keep booking him strong.  And this time, he didn't have to throw himself off a twenty foot high platform through a table.
I do worry that the roster is growing a little too fast though.  They have done a good job giving everyone the spotlight, but bringing in a big gun like Del Rio, I can see a lot of these lower level guys getting lost in the shuffle.  
---
NXT Results 2/4/15
Enzo and Big Cass come out to start the show. They introduce Carmella.  Crowd starts a "Blue Pants" chant.    Carmella calls out Emma, and promises to dance after she embarrasses Emma

Carmella def. Emma via submission.  Sadly, Carmella does not dance afterwards.

Semi-Final Match - #1 Contender's Tournament.  Adrian Neville def. Baron Corbin with the Red Arrow.  Bull Dempsey had attacked Baron Corbin during the match allowing Neville to get the win.

Interview with Sami Zayn.  Credits Owens with being a master manipulator. He fleeced Sami and even William Regal to get his title shot.  He promises to beat the hell out of Owens at Takeover.

Bull Dempsey Vs Baron Corbin in a No DQ match announced for Takeover Rival.

Bayley def. Becky Lynch with the Bayley to Belly suplex after Sasha Banks threw Becky Lynch back into the ring when she was hurt.

Becky and Sasha nearly come to blows after the match.  Charlotte comes out.  All four women stare each other down to set up next week's fatal fourway for the NXT Women's Title at Takeover Rival.

Owens hypes match against Sami Zayn.  Promises he will win the title two months to the day he made his NXT debut.

Another Solomon Crowe "glitch" shows up on the screen.

Taylor Breeze is backstage staring at his phone.  Devon asks him what his future plans are.  He plans on watching the rest of the number 1 contender's tournament closely.

Neville joins commentary team for main event/

Semi-Final Match - #1 Contender's Tournament. Finn Balor def. Hideo Itami with double foot stomp from top rope.  After match, they shake hands.

Show ends with a great video hyping Sami Zayn vs Kevin Owens for NXT Takeover Rival.
Mike: Some really good matches on NXT tonight.  It was nice to see Baron Corbin able to wrestle a longer match with some back and forth against Neville.  I had been thinking that WWE had been going out of their way to protect Corbin from showing he didn't have much to offer in the ring, but this match definitely showed otherwise.
I did think it was kind of lame that the Bayley vs Becky Lynch match and Corbin vs Neville basically had the same ending, but I do understand that this episode of NXT was pretty much solely to hype up next week's NXT Special.
Finn Vs Itami was a terrific match.  And HOLY SHIT! at that finish:
I honestly thought Itami died when he hit the turnbuckle after that dropkick.  That might have been the most brutal thing I ever saw.
One thing I did think was odd (but cool) was that the main event built up the Number One' Contender's match at NXT Takeover Rival.  NOT the NXT Title match.  BUT, after the match, they had a terrific video hyping up Owens Vs Zayn for next week.  It was definitely unusual to do it that way, but I also thought it worked really well.
Chris: Hideo Itami is looking better in the ring, but Finn is so clearly more suited for the WWE product.  What an entertaining bout, and the finish was mind blowing.  That was a stiff ass bump in the corner on that drop kick.  Itami can really sell a bone crunching move.  The height Balor gets on the double stomp is mind blowing.  Seriously, we talk about when people should move up to the main roster, I'd get Balor there the night after 'Mania.  He's ready for stardom.
Everything on the show made sense for this week's special.  Neville and Corbin both came out strong, and so did Dempsey.  That's a real trick for Bull, who's come off like a scrub for weeks.  You're right about the Zayn/Owens package at the end.  Stellar production.  They should show it on RAW this week.  It could drive some people to free trial for the Network.  
Mike: Balor's biggest problem is lack of size...which the WWE hates.  Personally, I prefer the smaller guys, so it's not a problem for me, but I can see they dragging their feet on bringing him up.  Finn has also admitted that he has a lot to learn too.  He said NXT has really opened up his eyes about things like working to the camera.   I do think he could hang with the main roster, but right now, this is probably the best place for him to develop.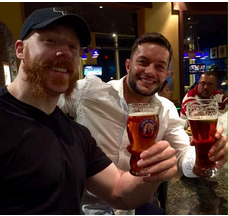 Otherwise they might bring him up to the main roster as Sheamus's drunken cousin or something…
Chris: So true!  All I can say is, thank goodness Vince already has a leprechaun on the roster.  Maybe it will get him to think beyond stereotypes WHEN Finn makes his main roster debut!