Cheap Pops - Wrestling News & Views: February 18, 2015
FTC Statement: Reviewers are frequently provided by the publisher/production company with a copy of the material being reviewed.The opinions published are solely those of the respective reviewers and may not reflect the opinions of CriticalBlast.com or its management.
As an Amazon Associate, we earn from qualifying purchases. (This is a legal requirement, as apparently some sites advertise for Amazon for free. Yes, that's sarcasm.)
Submitted by

Chris Delloiaco...

on Wed, 02/18/2015 - 03:00
by Chris Delloiacono, Mike Maillaro and Jeff Ritter
This week!
NXT Takeover: Rival Results

All Time Favorite Wrestlers

NJPW New Beginning Results

Lucha Underground results
Mike: My name is Mike The Model and this is Cute Chris!  Together, we are 2 Sexy 4 TV!   Out of the way, uggos, we've got work to do!
Jeff: And I'm Jeff "The Professor" Ritter, old enough to remember the territory days, young enough to still enjoy this crazy spectacle, and and smart enough to not go anywhere near Mike's "Prince Pretty" promo there. Let's get to the action!
---
NXT Takeover Rival Results
Mike: Typing this up as it airs, so it might be even less coherent as usual...if that is even possible.
Typically hot NXT crowd tonight. Show starts with Hideo Itami coming down to the ring. We find out that in the locker room after Itami's match with Finn Balor, Hideo was attacked by Tyler Breeze, who he feels took his shot. So they booked a match for tonight. Out comes Tyler Breeze. He's got a massive furry selfie stick, which might be the greatest thing I have ever seen...and then a hot chick jumps out of the crowd and hangs on him. Tyler seemed more amused than upset as security dealt with this.
Tyler Breeze Vs Hideo Itami
Breeze comes out fast and furious, but Itami quickly returns the favor. I am making a spontaneous prediction here. Itami wins with the GTS.   
Breeze starts to attack Itami's legs, trying to take away Itami's best weapon. Tyler even does the Bret Hart ringpost hanging figure four. Love that modified sharpshooter Tyler did...reminds me of Lance Storm (Tyler came up through Lance Storm's wrestling school).
Wow, can you tell that ref came down here to be a wrestler. He looks like Shamrock!  Hard Body Ref!!  Hard Body Ref!!
While I was distracted by the ref, Hideo cut off Tyler's momentum, and we get another tease of the GTS, but Tyler slips out. Kick out of the Supermodel Kick. Hideo gets pumped up, and starts pounding Tyler with a barrage of brutal looking kicks. Finishes him off with a brutal running knee.  Hideo sells the knee injury after the match.
Hideo def Tyler Breeze
Regal match stage glaring at Kevin Owens.  That was just a very odd scene.  Now I wanna see Regal and Owens fight!
Out comes Bull Dempsey to crickets.  Baron Corbin comes out to his usual huge response.  
No DQ Match: Bull Dempsey Vs Baron Corbin
Corbin changes the ring and brings the fight right to Dempsey.  Bull manages to suplex Corbin on the ring ramp.  Crowd is chanting "we want tables!"  Dempsey looks under the ring, but can't seem to find them.  After beating on him outside for a bit, Dempsey throws Corbin back into the ring.  Corbin reverses into a huge spinebuster...he got some ridiculous height on that!  
Horrible botch on a Cactus Clothesline.  Dempsey really can't adjust when things go off script.  Him throwing himself outside the ring for no reason just looked amateurish.  Dempsey then hits the diving headbutt, but Corbin kicks out.   Dempsey gets a steel chair, but Corbin hits End of Days for the pinfall. Corbin then sits on the chair after the win.  
That might have been the least intense No DQ match I've ever seen.  I really hope that is the end of Bull Dempsey on my TV…
Baron Corbin def. Bull Dempsey
Now Regal is backstage, seemingly flirting with Sami Zayn.  That dude really gets around.
John Cena then tells us why we should sign up for the Network for free in February….hey!!  I paid for February.  DAMN YOU, JOHN CENA!!!
We see Becky Lynch and Bayley backstage preparing for the Women's Title Match.
Lucha Dragons come down for the next match.  Our new tag champs come down next.  Their entrance is so damn wild!  I'm starting to really love these guys.
NXT Tag Title Match: Lucha Dragons Vs Murphy and Blake (c)
They call Blake and Murphy's win a few weeks ago as shocking as Jon Stewart leaving the Daily Show.  Now I am sad again…
I am hoping this match really shows us what Murphy and Blake can do.  Their wins against the Dragons and Vaudevillains both seemed to be "flukes" so we haven't seen too much of what these guys can really do.   Another botch!  This time Sin Cara missing a head scissors.  Nice work by Corey Graves trying to sell it as a counter.  It was better than dead silence at the earlier botch by Dempsey/Corbin.
I love that they are running tweets from the WWE superstars hyping NXT.  Nice way to show that this is important.  AND ANOTHER BOTCH!  Kalisto falling off the ropes on a springboard.   I know it's early, but this is shaping up to be a fairly sloppy show so far
Awesome tag move by Murphy and Blake.  Sort of a double flapjack into a neckbreaker.  They got a ton of height on that one.    Really like the chemistry between Blake and Murphy, they really seem like a tag team.  Wow, that head spike by Kalisto was sick looking.  Nice back and forth with a powerbomb reversed (sloppily) into a hurricarana.  Double tags, and now some more really well done back and forth.  Sin Cara with a power bomb of his own.  
Blake and Murphy win with a running suplex followed by a frog splash to keep the straps.
Blake and Murphy def. Lucha Dragons
Another Solomon Crowe tease promising his debut will be next week.
The Number 1 Contender's Tournament Final is next!  Video to hype it up.  FINN IS COMING SOON!!!!  Yes, I am squealing like a schoolgirl right now.  I am not ashamed to admit it.
Neville comes out first.  Hyped as longest reigning NXT champion.  
And then, it's Balor time!  He's still doing the Carnage look for PPV's.  I admit I was sort of hoping he would mix it up, but this is still so damn cool.  I love the way he was attacking the camera. This dude just has presence.  
Number 1 Contender's Tournament Final - Adrian Neville Vs Finn Balor
This match starts off high paced, pretty much everything you would have expected.  Nice reversals, some teases of high flying action to come.  Crowd is really getting into it.  Neville slows the pace down with some rest holds.  You're killing me, Neville!!!   
Finn ends up on the apron, and Neville hits a beautiful drop kick.  Neville continues to do a slow, ground it out pace.  Nice to see him doing a different style here.  The announcers are calling it a cautious pace.  Pure torture for the crowd, when you know business is about to pick up.  And then an enziguri off the top rope for Balor, followed by a suicide dive.  
Balor then stalks Neville outside, hitting a vicious drop kick into the guard rail.  Double head stomp from the top rope, but Neville kicks out!!!  Holy shit!!!  Neville kicks the pace up further with some crazy kicks, including a bicycle kick from Balor then a superkick from Neville.  Both men down.  
Neville hits two German Suplexes.  He hits a corkscrew from the second rope, and Balor kicks out.  Balor hits the slingblade in the middle of the ring.  A clothesline that literally sends Neville spinning through the air.  Massive reverse DDT...Neville kicks out!   Finn is climbing to the top rope, but Neville counters.  Neville sits up for the Red Arrow.  Finn escapes.  Neville kicks him in the head.  Red Arrow again, but Finn gets the knees up.  Roll up for the pin.  ANOTHER KICK OUT!  The crowd seems at fever pitch.
Finn with that wicked drop kick into the corner.  Then hits the double foot stomp Coup De Grace for the win and the number 1 contendership.  The two show respect to each other after the match. Finn celebrates, and the crowd needs a cigarette after that one.
Finn Balor def Adrian Neville
Sasha Banks and Charlotte shown backstage preparing for the Women's title match.  Video hyping the match.
Bayley is out first.  Really love this outfit.  The colors are just incredible.   
Next is Sasha.  I'm sticking with my prediction.  Sasha is taking this tonight!
Becky Lynch is next...I still think she stole Seth Rollin's NXT gimmick.  
And finally the champ. Charlotte reminds me so much of her dad, Ric Flair.  She just has this amazing gift to draw your attention her way.  She is going to be huge...maybe the biggest female star since Lita and Trish.  If the WWE pushes her right, she can be a game changer.  
Fatal Fourway for Women's Title - Bayley Vs Becky Lynch Vs. Sasha Banks Vs Charlotte (c)
All three women go after Charlotte, who holds her own.  Bayley tries to roll her up, but no go.  Finally Charlotte is taken out by Becky and Sasha who throw her against the ring so hard, the LCD screen shuts down.  They both go after Bayley now.  They both try to pin Bayley, which leads them into fighting each other.  Becky throws Sasha out of the ring, and tries to beat Bayley herself.
Seeing a lot from Becky Lynch here I've never seen before.  Nice to see her really going for her potential.  Some nice moves, and she tries to get Bayley to tap out, but Sasha comes in and attacks her.  Now we've got the two former allies fighting each other.  
Charlotte gets back in the ring and we find out Sheamus is cheering for Finn and Becky Lynch.  Expect a faction with leprechauns in the near future… Charlotte and Sasha face off.  Bayley sneaks in and hits a crazy wheelbarrow codebreaker.  Charlotte takes Bayley out with a nasty looking superkick.
Sasha starts to pound away on Charlotte and Becky Lynch, going for multiple pins on both.  She's getting more and more frustrated.  Bayley tosses her, and goes after Charlotte, pounding away with elbow shots in the corner.  Bayley hits a hurricanrana from the top rope.  All these women showing new moves tonight.  I love that!  
Bayley hits the Belly to Bayley on Charlotte, but Becky Lynch breaks up the pin.  Bayley does a Sami Zayn style dropkick through the ring post.  And then Sasha with a suicide dive.  THIS MATCH IS INSANE!!! Nice "this is wrestling" chant from the crowd.  And then Charlotte with a suicide dive of her own.  It's like Lucha Underground!!
Charlotte rolls Becky back in the ring.  The idea of Becky winning the women's title seems to be driving Corey Graves slowly insane.  He takes his headbanging seriously!  Bayley to Belly off the top rope on Charlotte, but Sasha makes the save.  Sasha tries to steal the pin, but Charlotte kicks out.   Sasha locks on a crossface on Charlotte, but Becky distracts her, making her release.  She tries again. After holding it on for a while, she flips Charlotte over and wins via pinfall.
Sort of a strange way to end this match making me wonder if someone missed a cue, but it was still a great match!  I love when the champ actually loses in a three or four way.  
Charlotte seems to be trying to congratulate Sasha, but Sasha shoves her back and continues to celebrate.  
Sasha Banks def. Charlotte - NEW WOMEN'S CHAMPION
Video hyping Wrestlemania, 46 days away.
They show the terrific hype video for Owens Vs Zayn.  I said a few times that if I wanted to sell professional wrestling to people, I would show them this video.  It tells a great story, full of real emotion.  
Kevin Owens is out first.  Sami Zayn comes out to a huge crowd reaction.  He really is the king of NXT.  Sami looks pissed and ready for war.
NXT Title Match - Kevin Owens vs Sami Zayn (c)
Owens keeps rolling out of the ring to start the match, mocking Sami.  Finally Sami leaps over the ref to dive onto Owens outside of the ring.  Zayn brings Owens back into the ring and is pounding away at him.  Owens drops Zayn face first on the turnbuckle, and then a massive clothesline.  "Fight, Owens, Fight!" chant.
Owens is pummeling Zayn pretty fierce for a good chunk of time here.  Now we get a "Kill Owens Kill" chant.  Wow, this crowd will turn on you fast.  Owens continues to demolish Zayn, methodically destroying him piece by piece.  Announcers make comparisons to Brock Lesner dominating Cena at Summer Slam (I was just thinking that).  
Sami rallies a comeback!  Hits the Blue Thunder Bomb, but Owens kicks out.  Owens goes back into domination mode.  Hits the rolling cannonball, but Sami kicks out.   I am not even sure what to call that move Owens just hit.  A fisherman suplex piledriver?  Another kick out by Sami.  
Zayn rallies back again.  Zayn goes for a superplex, but Owens headbutts him and then goes for a senton, but Zayn gets the knees up...which still looked painful for both dudes there.  Sami with the exploder suplex into the turnbuckle.  Sets up for the Heluva Kick, but Owens gets out of the ring.  
Sami does a springboard dive onto Owens, but hits head on ring ramp.  Sami seems pretty dazed.  Owens hits the pop-up power bomb.  Zayn kicks out.  Owens starts to just pummel on Zayn.  
The ref and trainer are debating stopping the fight.  
Owens hits another pop-up power bomb.  And again.  Another pin...Sami manages a weak kick out.  Trainers are looking at Sami again.   Two more power bombs.  He goes for a third, and the ref pulls him away and calls for the bell.  Signalling Owens is the winner.
Owens wins the NXT title...exactly two months to the date of his NXT debut!!!  
Kevin Owens def Sami Zayn (ref stoppage).  NEW CHAMPION!
Mike: Congrats to Chris, who picked all five matches right (we didn't do picks for Hideo Itami Vs Tyler Breeze as it wasn't announced when we did last week's column).  I was wrong on the main event and Dempsey/Corbin.  I definitely overthought that one.  Okay, I've been talking non-stop, so let's get your thoughts, Chris.
Chris: This was a fun show from top to bottom.  NXT always seems to have an air of uncertainty, so I'm amazed that I picked the five winners.  I have to say, botches aside, there was very little wrong with the show.  The finishes themselves could have been better in a few places, but the next few months are set up for a good run of matches.
Mike, you did a great job hitting the highs and lows of the night, so I won't do a complete breakdown.  Here are a few thoughts.  I have to give match of the night to the women!  The high spots were out of this world.  What about that top rope Frankensteiner by Bayley!  Plus her Sami Zayn-esque dive under the second turnbuckle?  Sasha, Charlotte, and Becky all hit some excellent high spots as well!  The finish was odd but made Sasha look really strong.  Can't argue it too much.
The undercard had some good moments.  I'm happy with Hideo Itami's progress.  He's finally put on some above average matches the last couple of weeks.  What about Blake & Murphy!  They are a true team with a repertoire of moves fit for the tag champs.  I love their energy in the ring and their music is so unharmonious.  It's great.  The less said about Corbin and Dempsey the better. Yuck!  
Balor and Neville put on a hell of a high flying duel with a million near falls.  Balor's entrance is still eye dropping, and his end of match flurry with the corner drop kick and stomp are lights out. Cannot wait for his championship run!  Speaking of champs, Kevin Owens and Sami Zayn had a grudge match packed with sheer brutality.  Owens winning sets him up for the ultimate killer heel run. The booking kept Zayn strong but made Owens look unstoppable.  Two very different matches in style but both showed off their talents nicely.
Seemed to be a bit of a transition show.  I think we are looking at the end for several stars that have played key roles.  First, on the negative side, Bull Dempsey is done.  How can you put the man on TV anymore?  He's a jobber from this point out.
Next,  on the positive side, Charlotte has to be headed for the main roster in short order.  I think we see her the night after 'Mania, if not sooner.  She's done everything you can in NXT.  That leads me to Adrian Neville who has done everything Charlotte has and more.  They both must be heading onward and upward.  They simply surpassed any need for a developmental role.  
Finally, what's with Tyler Breeze?  He was a main eventer now he's losing in the curtain jerk match.  Not sure where he goes.  Here's hoping he doesn't get Dempseyed down the card.  He's got talent.
I'm excited to see what happens at the next tapings because there are openings for some new storylines, and the top of the card should be interesting.  I'm most excited to see what's next for Sami, Finn, and Kevin.  It's great when the top stars are the most interesting people in a promotion.  WWE should try it!
Mike: I was thinking a lot about your comments on Tyler Breeze.  I think he's got a terrific character and he's great in the ring. I was wondering why WWE seems to have cooled him down a little. Like you said, he was main eventing not that long ago.
The only conclusion I can come up with is that he is a bit younger than most of the big names in NXT right now, so they may feel they have a lot more time before they have to make a decision on what to do with him long term. Tyler is only 27 and wrestles a relatively safe style.  Finn, Itami, Owens, and Zayn are all between 30-34 years old.  The only real outlier is Neville who is 28, but he's a high flyer.
Match of the night.  Tricky question.  Overall, I would say you are right, it's the Women's Title match.  All four women put on a terrific show and really upped their already impressive game.  The match also didn't depend heavily on "here are the spots you always have to see from these wrestlers" which always bugs me about triple threat or four way matches in WWE.   
But I also think someone could make a very good argument for Balor Vs Neville as match of the night.  They really worked the crowd so well that at the end, the crowd was basically in a frenzy.  I can't remember the last time I saw two guys work a crowd that well.  
The main event was good too, but I would have liked a little more back and forth.  Sure, Owens looked like a beast, and Zayn looked like a valiant warrior who refuses to quit, but that's not quite the story I was hoping for here.  Zayn promised he was going to kick Owens' ass!  Instead, he was basically just a punching bag.
Talking myself around in a circle, I'm giving it to the women's match!  Charlotte has said she wants to main event Wrestlemania some day.  When you see a match like this, it definitely helps make the argument for her.
Jeff: The Itami vs Breeze bout was a very solid opening match, and despite the loss Prince Pretty comes out of this looking pretty strong. He's held his own against some fierce competition lately. For me, it's more important to show well then win poorIy--I'll take a loss like this over Roman Reigns winning the Rumble any day. I think the "modern day Rick Rude" is destined for a very nice career, provided the hacks that comprise WWE Creative don't kill his momentum by killing his gimmick when he gets called up. Will Itami ever hit the GTS? Ever?!? And really, after years of seeing CM  Punk do it, why does anyone really care?
I wanted to like Bull Dempsey. There's still a need for old school brawlers. Have him grow that beard out to a ridiculous length and give him a goat mask and the NXT Universe would probably pop like crazy. His biggest accomplishment to date is putting Mojo Rawley--the NXT equivalent of Michael Rapaport--on the shelf. I may be in the minority but I still find him just ever so slightly more enjoyable overall than Baron Corbin, who has one move. Just one. Why Bull gave up on the Bulldozer and started using the Dynamite Kid/Chris Benoit Flying Headbut is beyond me. More on that in a bit but hey, that's two moves in his repertoire, so by that score he's better than Corbin and his Kristen Stewart-like expression. Still, I don't like Dempsey. Or at least not yet. Maybe if he gets involved with Kevin Owens at some point we'll see him rise to the challenge.
The Lucha Dragons are a straight-up disappointment. I love lucha libre. These two do a little flip-flop-and-fly but they lack true charisma. Hunico, or whomever is under the Sin Cara hood these days, tries to wrestle a power style and seems generally bored, even reluctant to do the "Lucha! Lucha!" fist pump, which is fine by me. I gotta think Emma, the most annoying Diva ever, suggested that stupid gesture. Meanwhile, Kalisto looks like he shrinks every time I see him. Emmanuel Lewis would probably look like Andre the Giant next to him. Write this down: Royal Rumble 2016 will be won by Brock Lesnar, and in the process he will throw Kalisto at least 5 rows into the crowd. Kalisto won't actually hit the floor and he'll pull some crazy Kofi Kingston stunt to get back in, and Brock will launch him into orbit. One small step for man, one giant one-way ticket to Mars for Kalisto.
You wanna know what's great about NXT? ANYTHING CAN HAPPEN! Blake and Murphy winning the tag straps on the heels of an extremely predictable Royal Rumble was pure genius by the NXT Creative team. These guys get it: people will watch if the only thing they can expect is the unexpected.Here are two guys who may as well be Curt Hawkins and pre-Woo-Woo Zach Ryder, wearing tights left over from Chris Benoit's character from the Smackdown!: Here Comes The Pain video game, winning the belts that had been held by only two teams in more than a year, the Dragons and the Ascension. And Chris is absolutely right--these guys feel like a true tag team of yesteryear, not just two wrestlers thrown together because nobody had any better ideas.
Does Adrian Neville ever have a bad match? I haven't seen one yet. Does Finn Balor have the best entrances in the business? I haven't seen one better. Is there an amount of money for which I'd let Balor do a flying stomp to my barely protected guts? Sure, probably, but Vince McMahon has shareholders he has to answer to and he's isn't going to offer me anywhere near that XFL sized number to let ol' Finn stomp me in me haggis. For the love of all that is good and right in the world, please do not screw with Neville's gimmick in any way when he gets promoted, Vince. And nobody better say a damn thing about his ears. They provide stability in flight. Leave it at that.
I'll make it nearly unanimous (assuming Mike hasn't changed his mind)--the ladies were awesome and had the match of the night, narrowly beating Neville vs Balor. Bailey's Avalanche Belly to Belly Suplex should be her new finisher because that looked pretty devastating. Perhaps not as devastating, however, as Lynch's Pumphandle Suplex! Sasha Banks deserved to win the title after taking that awesome throw and the insane Codebreaker thing later. What was that, exactly? It looked like Bailey maybe went too deep because she appeared to user her own skull more than her knees.I've watched it about a dozen times now, and if that's a botch, it's also so incredibly arresting visually that I'd like to have that in a future WWE videogame.I would dearly love to see Bailey and Sami Zayn work together in some mixed tag action. For the record, I had no problem with the finish.
Following the ladies match, the main event was actually a bit of a letdown. I guess my expectations were too high. I know a little bit about the history between Kevin Steen and El Generico. This match didn't come close to satisfying my expectations. More importantly, how do you award the title to a guy when the referee declares the champ to be unable to continue? The title changes hands on pinfall or submission, not on the referee's say so...at least not since Earl and Dave Hebner were revealed as twins. Overall, the athleticism of this show was phenomenal and the sportsmanship was refreshingly novel on a WWE show. To have it end in such a haphazard and nonsensical fashion really felt out of place.
Chris:  Welcome to the show, Jeff.  Glad to have all that insight.  Stemming from things you and Mike said, isn't it fantastic when the top stars are the most interesting people in a promotion? Whether it's the women or the men, NXT mostly pushes their most talented and over performers.  WWE should try it!
Mike: I also think it helps that NXT seems to put everyone in a position to succeed or fail based on their own talents.  They don't script the promos, so the men and ladies of NXT are given a chance to work things out themselves.  That doesn't always produce gold, but it does ensure that the promos are authentic, and that everyone learns from the mistakes.  In order to fit a "professional" model, WWE has basically stripped away everything that made them successful.  I think that is why I have a much tighter connection to NXT and Lucha Underground these days. It's rougher and grittier, and feels much more real.  Less polished is often a good thing when it comes to wrestling.
---
BEST IN OUR WORLD - All Time Favorites Edition
Chris: As promised last week, let's talk about our all time favorite wrestlers to watch.  These aren't the best workers necessarily, just our favorites.  My youth certainly plays a big part in my own list.  Here are my top five and a number of honorable mentions.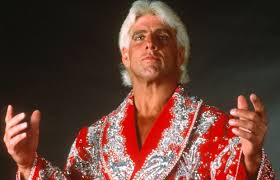 1. Ric Flair
2. The Rock
3. Bret Hart
4. Randy Savage
5. Daniel Bryan
Honorable Mention: Bob Holly, Barry Windham, Ricky Steamboat, Curt Henning, CM Punk, Jake Roberts, Roddy Piper, Kerry Von Erich, Stan Hansen, Dusty Rhodes, Kevin Steen (Owens), Sami Zayn (El Generico), Chris Adams, Mick Foley, Shinsuke Nakamura
Here are some quick thoughts on my top 5.
Daniel Bryan - Between his work in ROH, NXT, or the WWE, I'm always riveted whenever he's on screen.  He comes off like a legitimate badass, even though he's undersized.  Most people don't look like John Cena, Batista, or Hulk Hogan.  DB, on the other hand, he's about my height and he's close to my weight.  He seems like an Everyman, yet he could be the best wrestler today. That's a pretty amazing skill set.  The other thing, WWE programming immediately improved when he returned from injury.
Randy Savage - We talked about him in depth a couple of weeks ago.  Heel or face this guy could make you hate him and love him.  He put on the match of the night nearly every night he worked.  And those interviews!
Bret Hart - I followed Bret from his days on the WWF undercard, through the Hart Foundation, the IC Title runs, and on to main event glory.  He was a guy that I begged for WWE to push for so long.  Think about this, he was a undercard/midcard guy for close to ten years before getting the big push.  His interviews weren't the best but his matches were always excellent.  In the end, his career was a blast to grow up with.
The Rock - Rocky was capable of putting on a good match, but his in-ring skills palled next to the other guys on my list.  Yet, his charisma was otherworldly and the promos made every opponent, and moment he was on TV, seem like the most important event you could imagine.
Ric Flair - To be honest, I wasn't sure who I was going to pick as my favorite until the end.  It became a no brainer when I thought back to Flair's epic series with Ricky Steamboat, or his feuds with Terry Funk, Kerry Von Erich, Dusty Rhodes, Ricky Morton, and Randy Savage.  This wasn't all, but just the ones I could think of off the top of my head.  Flair could carry anyone to a good match, and when he was in there with a real talent, it was a ride on Space Mountain.
What an amazingly hard list to put together.  I couldn't whittle my honorables down any further, but I look at it as my top twenty.  I saved tag teams for next time!  Always nice to have more topics to discuss.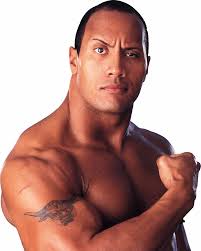 Mike:
Chris Jericho

Dusty Rhodes

Ric Flair

Randy "Macho Man" Savage

The Rock
Honorable Mentions: Mick Foley, Edge and Christian, Eddie Guerrero, Diamond Dallas Page, Chris Benoit, Booker T, Jake the Snake Roberts, Triple H, Mister Perfect, Ricky The Dragon Steamboat.
Following Chris's suggestion, I did get rid of the tag teams in my list, other than Edge and Christian.  I think both of them had a good enough single's career that I would count them both as favorites even as singles.
Chris Jericho - To me, he is truly the most professional man in the business.  I've been a fan since his WCW days.  He's great on the mike and tons of memorable matches and feuds. And unlike so many wrestlers at the end of their career, he seems determined to put over the young guys.  
I love that he's been doing house shows lately making him the opposite of someone like Brock Lesnar. His explanation as for why makes perfect sense too, "It's improv. It's a little more fan interactive. With the TV shows, everything is meticulously timed. There is five minutes for this and 12 minutes for that. At the live show, you work until you're done. You're allowed to finish the match. The differences in TV and the live events are massive in some ways and small in others. True wrestling fans know there are pros and cons to both. There is more wrestling and less talking sometimes at the live events."
Dusty Rhodes and Ric Flair - In many ways it's hard for me to separate the two of them.  so many great matches between them over the years, and they have basically blended into one image in my brain. A few weeks ago, Chris had mentioned to me that Flair is definitely better in the ring, and he's probably right, but I think Dusty has an edge in terms of promos and presence.  I could easily go with either of them as my number 2, but I'm picking Dusty.  Mostly because I think Dusty has kept his mind far better than Flair has at this point…
Randy "Macho Man" Savage - Stealing from an earlier column for this: "Macho Man not only put on amazing matches and gave brilliant promos, but he just had an amazing presence to him at all times.   And he seemed to have nothing but love for his fans.  On the WWE Network, his brother mentioned that even if it was for a small house show in a backwoods place, Randy would still put on a show just like it was Wrestlemania.  You have to respect that...especially in an era where we have a champion who doesn't show up for TV tapings, much less house shows."
The Rock - I had to keep looking at my list over and over again to pick who gets the last spot.  But the more I think about it, the more it became clear that I had to include the Rock.  Rock might not ever have been the greatest wrestler, but his personality was just so big he brought the WWE to a much bigger audience.  I know Austin tends to get more of the credit, but Rock created many, many memorable promos.  Even twenty years later, I still think about an off hand promo he cut on Billy Gunn on an episode of Raw.  It was just that brilliant…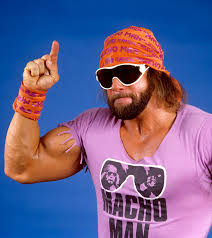 Jeff:
Macho Man Randy Savage

Jake Roberts

Nick Bockwinkel

Arn Anderson

The Great Muta
Honorable Mentions: Sir William Regal, Bobby Eaton, Ricky Steamboat, Chris Benoit, Eddie Guerrero, Stan Hansen, Mitsaharu Misawa, Kenta Kobashi, John Bradshaw Layfield, Bret and Owen Hart, Rick Martel, El Santo, Larry Zbyszko.
Macho Man Randy Savage - If you know me this was a no-brainer. He was simply the best damn performer I've ever seen. He could mat wrestle, he could fly, and he could talk. Man could he talk. Ric Flair is probably the best promo guy of all time, but you generally knew where he was going. Conversely, Ultimate Warrior was a train wreck on the mic, but engrossingly so. Macho Man was the best of both worlds. Sometimes you could see Mean Gene Okerlund struggling not to break character. I think Savage enjoyed trying to be Tim Conway to Gene's Harvey Korman. Let me put it another way: This March will mark 28 years since the epic Steamboat versus Savage bout at Wrestlemania 3. Has anyone in America wrestled a better, more complete match than that since? I SAY THEE NAY!
Jake Roberts - If Bret Hart was the "Excellence of Execution" Jake the Snake was surely the Prodigy of Psychology. He was sinister not just because he had a massive python draped across his shoulders but because in the era of Demolition, Jimmy Hart, The Iron Sheik and Hulkamania he was quite possibly the only man in wrestling who didn't shout his promos. That calm drawl was more effective to me than all the hollering everyone else did at the time. Plus, his finisher, the DDT, was death. What's not to love?
Nick Bockwinkel - For my money, he was the absolute best wrestler of his day. Yes, I said it. Better than Flair. Better than Bruno. He was the complete package. Golden muscles, smart, well-spoken, often teamed with Ray "The Crippler" Stevens. Held numerous major titles. Appeared as a contestant on Hollywood Squares. I wish the WWE Network had more Nick Bockwinkle matches so today's audience could truly appreciate what this Hall of Famer accomplished.
Arn Anderson - The NWA/WCW World Heavyweight Title was always for the top dog, and in those days it was Ric Flair, Dusty Rhodes, or the young upstart Sting. The United States Title, like all good secondary titles in those days, was for the number one contender and was often held by the World Champ's polar opposite. If Flair had the big strap, Magnum TA or Ricky Steamboat gave the next level heels someone to chase while they, in turn, waited for their shot at the top. Writing wrestling shows was simpler then. But then there was this weird third singles title: the Television Championship. This belt developed a reputation for being bestowed upon the best pre worker in Crockett promotions and that was often the Enforcer of the Four Horsemen. Arn's barrel-shaped body, balding dome, and a speaking voice that reminded me of certain no-nonsense teachers I've had over the years was likely never going to win him the Ten Pounds of Gold that the Nature Boy so often carried, but his overall ability more than made up for any lack of pizzaz. Arn winning the Television Title was like a hockey player winning the Lester B. Pearson/Ted Lindsay Award. That's the MVP as voted on by the players themselves. That's what Arn Anderson was--the best guy in his promotion not named Ric Flair.
The Great Muta - The first time the Great Muta showed up on NWA television in the mid-to-late 80s I'm pretty sure I never blinked nor closed my gaping mouth. Who was this guy? WHAT was this guy? He moved like a big cat, lithe and smooth as he stalked his prey and then...zoom! The handspring elbow into the corner, the flipping mule kick out of the corner, the Muta Mist, the moonsault--nobody in America was doing any of this stuff at that time, least not that I ever witnessed. Like The Undertaker, the Great Muta gimmick has evolved constantly over the years, and has never really become stale, though I imagine not seeing him on a weekly basis very often has helped keep the novelty factor up.
---
NJPW New Beginning Results
Osaka 2/11
(1) Sho Tanaka def. Yohei Komatsu
(2) Tiger Mask & Mascara Dorada def. Manabu Nakanishi & Captain New Japan
(3) Rob Conway & Chase Owens def. Jushin Liger & Hiroyoshi Tenzan
(4) Kota Ibushi def. Tomoaki Honma
(5) The Young Bucks def. reDRagon (c) & The Time Splitters to win IWGP Jr. Tag Title
(6) Kenny Omega (c) def. Ryuske Taguchi to retain IWGP Jr. Title.
(7) Okada & Sakuraba & Toru Yano def. Bad Luck Fale & Takahashi & Tama Tonga
(8) Yuji Nagata & Sotoshi Kojima & Tetsuya Naito def. Shinsuke Nakamura & Tomohiro Ishii & Yoshi-Hashi
(9) Doc Gallows & Karl Anderson def. Hirooki Goto & Katsuyori Shibata (c) to win IWGP Tag
Titles
(10) AJ Styles def. Hiroshi Tanahashi (c) to win IWGP World Heavyweight Title
This first show was a good one with a few brilliant matches.  The multiman matches bogged the show down at times, but there wasn't a bad match on the show.  I was especially surprised to see so many title changes.  Without a doubt, my favorite bout was Honma v. Ibushi.  What a brilliant give and take match with tons of great spots.  I knew it couldn't happen, but a couple times Honma seemed like he'd really pull the upset.
My goodness, Bullet Club has taken over once again.  Of the six major championships their members hold four!  All three of their title wins were excellent matches with lots of drama.  I hate to see reDRagon drop the Jr. Tag Titles, but if anyone is going to win them, I'm glad it's the Young Bucks!  Anyone for a Super Kick Party?  AJ Styles' win of the IWGP Heavyweight Title was a heck of a match.  The hardway blood Tanahashi got crashing into the gang of Bullet Club members gave the title change a little extra "color."  Nice to see AJ go over with a clean finish even if his mates got involved earlier in the match.  I hate when heels can only win in a cowardly fashion.  This win makes AJ a super strong champion.
My picks ended up being 6-4 for the night.  Not bad.  I liked how they surprised me so many times.  Definitely a good point for the product.
Sendai 2/14
(1) Captain New Japan & Manabu Nakanishi defeated Satoshi Kojima & Yohei Komatsu
(2) reDRagon (Bobby Fish & Kyle O'Reilly) defeated Tiger Mask IV & Jay White
(3) TimeSplitters (Alex Shelley & KUSHIDA) & Mascara Dorada defeated Bullet Club (Young Bucks & Kenny Omega)
(4) Jushin Liger (c) defeated Chase Owens via pinfall to retain the NWA Junior Heavyweight Championship
(5) Hiroyoshi Tenzan defeats Rob Conway (c) to win the NWA World Heavyweight Championship
(6) Kota Ibushi & Tetsuya Naito defeated Kazushi Sakuraba & Toru Yano
(7) Kazuchika Okada & YOSHI-HASHI defeated Bullet Club (Bad Luck Fale & Yujiro Takahashi)
(8) Meiyu Tag (Hirooki Goto & Katsuyori Shibata) & Hiroshi Tanahashi defeated Bullet Club (Doc Gallows, Karl Anderson & Tama Tonga)
(9) Tomohiro Ishii defeated Tomoaki Honma to win the vacated NEVER Openweight Championship
(10) Shinsuke Nakamura (c) defeated Yuji Nagata to retain the IWGP Intercontinental Championship
This was an interesting show but not as strong as the previous one.  The card needed a major reshuffling after NEVER Openweight Champion Togi Makabe was forced to vacate the belt due to a case of the flu. My predictions are hard to rate.  I'll go with 4-4 since there were minor changes in a few matches.  The opener and Ishii/Honma are pushes because they don't slightly resemble the original plan.
Bullet Club lost all their matches today, which was a stark contrast to a few days ago.  The only major occurrence in their matches was Mascara Dorada getting a pin on Kenny Omega in the sixman match.  That's a program I'm very interested in seeing down the line.  The match also featured the Time Splitters and the Young Bucks was the other real standout battle.  Dorada nailed a sunset flip power bomb to Omega from the apron onto the Bucks.  Crazy!
Honma was definitely the star of the two shows.  Imagine if Makabe didn't get sick?  This card could have been just okay.  Thankfully, Tomoaki Honma and Tomohiro Ishii may have had the match of the year!  Amazing to think, that match wasn't even scheduled till the day of the show.  This led to a brilliant, hard hitting struggle with some of the hardest chops you'll ever see.  One of Honma's signature moves is the Kokeshi headbutt, which he almost always misses.  Tonight he nailed several.  Including one off the top rope onto the arena floor.  The drama in the match was amazing.  Ishii sold so well and looked ready to go down several times.  Ishii also hit hesitation superplexes off the second rope and later from the top.  This match is why you watch wrestling!
The rest of the show was quite enjoyable, but those were the matches you should seek out.  I will say, both NWA title matches were crisp with a good build.  I love seeing these titles get some exposure.  After Liger's win, he challenged his friend Tiger Mask.  Both guys aren't in their prime, but that's a future bout I'm pumped to see.  
Finally, the main event palled in comparison to the Honmai/Ishii match.  Nakamura and Nagata didn't build much suspense, the bout was too short, and the finish came out of nowhere.  I can't believe I thought Nagata would win this one.  Laughable after seeing the match.  Don't get me wrong, it was entertaining, but just didn't have the same spark as the previous bout.
The New Japan Cup is the next big event for March.  Until then, take advantage as February is free.  I urge you to checkout some of the greatest wrestling on the globe for the best possible price. NJPW World Free Trial.
---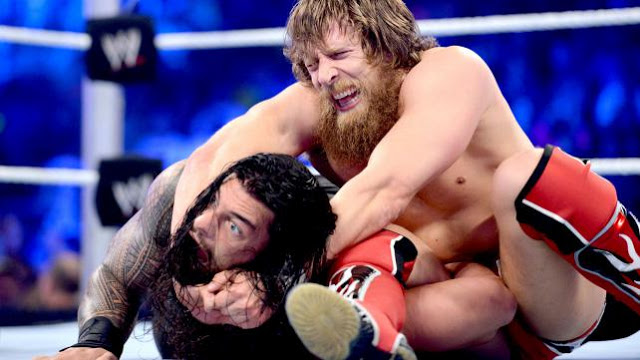 Smackdown (2/12/15)
Chris: I'll be honest, I only watched the main event, because the rest of the show was just a waste of time, but the final bout lasted an hour, and what fun.  It was simply Daniel Bryan together with Roman Reigns and making them run through a gauntlet of Miz/Mizdow, The Usos, Los Matadores, Slater Gator, The Ascension and Big Show/Kane.  
There was some excellent drama here.  I loved how badass they made Daniel Bryan, and how he carried the match.  The fact that DB and Reigns worked at cross purposes much of the match made it fun.  The bit with Reigns protecting his cousins, the Usos, was a brilliant touch, as well. The booking on Reigns has improved so much since he's been distanced a bit from Big Show and now involved with Bryan.  Just putting the guy with a real talent has made him seem so much more legit.
The other part that made this match was seeing tag teams like Los Matadores, Slater Gator, and The Ascension tangle with Reigns and Bryan.  It's been so long, or never, since these guys have met up.  Considering we usually get the same damn matches week after week, what a breath of fresh air.  Even if the final result was so very obvious.  In the end, the road traveled is more important than the destination.
---
Lucha Underground Results 2/11/15
Pentagon Jr. def Ricky Mandel.  After match, Pentagon breaks Mandel's arm like he did Famous B's last week.  He says this is  another sacrifice for his master.

Alberto El Patron comes out.  He's announced as the AAA champion, and he's carrying the AAA Title.  He refers to the crowd as his friends and family.  He talks about his family's connections to Mexican wrestling.  He says that he had to go to American and conquer there.  He became a household name for his people...until he got stabbed in the back.  He came to LU to work where he can be treated as an equal.  Where he would not be held back because of the color of his skin.  Here, he will only be judged by if he can get the job done.  The revolution begins!

Alberto is attacked by El Texano Jr, the man he beat for the AAA title.  Texano grabs the AAA title and promises it will be back around his waist.
Mike: I think it was a very good move to throw the AAA title into the mix.  That definitely goes a long way towards giving Lucha Underground some big time credibility.   I was a little concerned when they seemed to be giving so much of the show for Alberto El Patron to speak about what happened.  One of Lucha Underground's strengths has been that it always seems to value ring time over mike time.  But this show only had three matches, and they were all relatively short.  
But, El Patron gave a terrific promo, and by wrapping it up with feuding over the AAA championship, that definitely helped ensure they ended up on good foot.  The announcers did a great job making this feel important.  They had been hyping AAA in subtle ways throughout the night.
The highlight of the night for me was not El Patron's promo.  We all knew he had a lot to say, and he typically was able to deliver in WWE.  No, the real surprise for me was Big Ryck's promo. It was powerful and done perfectly.  I was real impressed by Big Ryck here.
The match of the night was Son of Havoc vs Johnny Mundo.  My only gripe with that match is that the announcers went out of the way to point out Mundo's leg injury, but no one seemed to tell either man that was supposed to be the story of the match.  It was only real late in the match this seemed to come into play.
Something else I loved was that they were talking about Lucha around the United States and they name-dropped Amazing Red and Brian XL from Pro Wrestling Syndicate.  We have talked about PWS in the past.  Lots of HUGE talent there, and it was great to see them getting some recognition.
One last comment on Lucha Underground, earlier this week they announced that El Rey would be added to Sling.  I have been looking to cut my cable for a while, and Sling definitely seems to the last piece in that puzzle.  Really looking forward to being able to LEGALLY watch Lucha Underground each week.
Chris: Every week Lucha Underground maintains or surpasses its previous week's high standards.  I'm never bored when the show's on and I'm always left wanting more.  My favorite segment was the Alberto El Patron promo.  He had so much passion and the crowd was insanely hot.  The circumstances around his WWE departure disgust me.  I'm thrilled he can get out there and talk about this hot button topic.  The interview and El Texano, Jr.'s involvement were an amazing segment that should spark some excellent TV in the weeks to come.
Like you mentioned, Mike, the match of the night was definitely Son of Havoc/Mundo.  Considering Havoc hasn't won much at all, they've booked him very effectively.  I don't feel like he's a jobber. Instead he comes off as a guy on the cusp.  Plus, any time I get to watch Mundo I'm thrilled.  The setup for the King Cuerno feud with Mundo was well placed as well.
The rest of the show continued building up Pentagon, Jr., Big Ryck, Fenix, and Mil Muertes.  It's stunning how Lucha can find meaningful advancement for nine performers in one single hour. WWE seems to only effectively build half that many characters in countless additional hours.  Damn, I love this show!
Mike: Yeah, it is definitely amazing how much they managed to do last night, and with only 3 matches.  All of those matches meant something, typically to both men involved (poor Ricky Mandel) and often to people not directly involved in those matches.  This was really well done.
I actually can't remember the last  time I watched a full episode of Raw or Smackdown, but I typically watch Lucha Underground and NXT if not the night they air, as soon as I get a free moment. These are hour long shows, and they manage to do so much more with their time than the 5 hours of Raw and Smackdown each week.  Actually, if we get a chance next week, I want to spend some time on that.  WWE's problems.
Chris: WWE's problems will make for an interesting column!  WWE got 99 problems but a Bray ain't one!
Jeff: I got a couple problems! I don't pay for cable or satellite anymore so I don't get to watch Raw or Smackdown, I haven't signed up for NJPW's streaming network yet (but very soon!) and I haven't found a good streaming source for Lucha Underground either! C'mon people! TV ala carte is the future! Embrace it and let me sign up for it! 'Nuff said!