Cheap Pops - Wrestling News & Views: June 30, 2015
FTC Statement: Reviewers are frequently provided by the publisher/production company with a copy of the material being reviewed.The opinions published are solely those of the respective reviewers and may not reflect the opinions of CriticalBlast.com or its management.
As an Amazon Associate, we earn from qualifying purchases. (This is a legal requirement, as apparently some sites advertise for Amazon for free. Yes, that's sarcasm.)
Submitted by

Critical Blast Staff

on Tue, 06/30/2015 - 11:04
Cheap Pops - June 30, 2015
by Chris Delloiacono, Mike Maillaro and Jeff Ritter
This week!
TNA Resurgence?

What does Bret Hart think of the WWE?

Best in our World - Managers

NXT Results

Lucha Underground Results
---
TNA Resurgence?
Mike: So a few weeks ago, it seemed like TNA was close to the brink of shutting their doors.  A few big names seemed to be moving away from the company, and there was even talks that they would be losing their TV deal.  I honestly have not followed TNA all that much.  They do have quite a few wrestlers I like, but I've never really gotten to watch their product.  
Chris: I've watched their product on and off over the years and it's never held my interest for long.  They always have a strong roster but things just never come together.  To me, they've always felt like an inferior version of WWE.  They just lack an identity of their own.  They were at their best when Samoa Joe was barreling towards the TNA Championship.  I want to like the show, but every time I watch, I'm bored within a few weeks or months.  
Jeff: There are lots of things one could point to as reasons why TNA has failed to carve out a niche as a strong #2 promotion in America, though some might argue that they are. To me, the biggest thing was putting over so many former WWE guys. When Booker T, Kevin Nash and Hulk Hogan came in, along with Christian, Scott Steiner, The Hardys, The Dudleys, the ever-one-bad-move-from-paralysis Kurt Angle, etc., it was like the old-timers baseball games they used to run in Florida. Sure, a few guys still had something left in the tank. Some did not. Some simply should not continue to try. And yes, at times they pushed their home grown talent, but they didn't do it enough and they marginalized their best areas. The WWE, when TNA was on it's most solid footing, was a big man's promotion. TNA, on the other hand, had exciting matches coming from their X-Division and Tag Team ranks. They had Samoa Joe whom they should have pushed like a monster. They did none of it. I don't know if it was Bischoff and Hogan or someone else who got the ear of upper management, but the X-Division got weaker and weaker and the exciting tag teams like the Motor City Machine Guns disappeared. A few guys like AJ Styles and Bobby Roode got deserved pushes, but by and large their primary title picture was muddled by old timers like 50-something Sting and other fading stars who should have been putting over the next generation of stars rather than holding them down. Thus a talent like Jay "Black Machismo" Lethal, the ordained heir to the Macho Man gimmick, ends up in Ring of Honor, a promotion with a great deal less established WWE names and a great deal more wrestling. It's a throwback show, much like NXT tries to be. The "Honor" component lends a different flavor to their program that you don't find elsewhere. That's what sets them apart. The only thing that ever really sets TNA apart is the odd-shaped ring, which I liked but for a time Hogan and Bischoff had them working in the ol' squared circle again. The moral of my little story? Keep Hogan and Bischoff (and other WWE legends in their own mind like Nash) as far away from your product as possible if you hope to succeed.
Mike: This week, they seem to be making a huge push towards coming back.  Jeff Jarrett made a surprise return, teasing some kind of crossover deal.  Also Hernandez came back (which is a bummer for me, I liked the work he was doing in Lucha Underground), and I hear Bully Ray Dudley has signed a long term deal to continue working for TNA.
Chris: Bully and Hernandez are talented folks who can help the roster.  Jeff has had good moments in TNA but he also pushed himself down our throats.  If they can somehow make a rebrand with his new Global Force Wrestling, perhaps competition can be made!
Jeff: I suspect that good ol' J-E-Double-F J-A-Double R-E-Double T discovered that it's hard to find backers willing to put their money up against the WWE juggernaut. So it makes sense to me that he'd "come home" and try to work out a partnership with the company he and his father originally founded. I've heard for years that Panda Energy, the company that owns the majority share of TNA (and is owned by TNA President Dixie Carter's parents) wants to divest themselves of their financial albatross. I believe Jarrett is still the minority owner, so maybe we'll see things swing back towards the Jarretts? Either way, I guess it's gonna be a long time before the Intercontinenal Champion for which the Road Dogg was roadie for gets into the WWE Hall of Fame.  
Mike: Now granted, these are not earth-shattering news.  It's not like they signed John Cena, but I still am glad that they are showing some signs of life.  Personally, the WWE seems to be suffering without competition.  It really feels like they are way too content resting on their laurels. When was the last time the WWE ever seemed to be pushing the envelope?  
Lucha Underground is awesome, but doesn't have any where near the exposure it needs to be a real challenger.   For a while now, it seemed like WWE's only real serious competition was coming from NXT...which is owned by WWE anyway.  And even NXT lately has seemed to lose some steps.    
Chris: Like you mentioned, they even seem to be lessening the power of NXT.  The loss of WCW has forever changed for business. I don't think anyone will compete with WWE ever again.  They're a monolith!  A viable, watchable TNA is definitely good for wrestling.  Here's hoping Lucha can build some steam if a second season happens.  
Mike: For me, it would just be nice to have more to write about.  This was a fairly slow news week.   If we were doing this column during the Monday Night Wars, we probably would have had to do it two or three times a week just to keep up…
Chris:  I totally agree on that.  Thing is, nobody is putting on a great weekly product right now.  I've lost a lot of interest in ROH, NJPW doesn't offer that, I just don't feel like giving TNA another chance, and let's not even talk WWE.  
Everything is a slow burn these days.  Nobody is laying it out there every show.  Everyone's product needs a kick in the pants.  It's all about PPVs and big event shows. Nothing is happening week to week, well, except for Lucha Underground.
Mike: Yeah, I was going to say, Lucha Underground definitely is my favorite wrestling on TV right now.  That said, I do love what PWS is doing and I pretty much always watch their Youtube show each week too (which does air on TV in a handful of places).  I honestly think there still is a lot of good wrestling out there...it's just not the wrestling getting the most attention.
Jeff: The only reason I maintain my interest in wrestling at all is by having friends in the business locally with Dynamo Pro Wrestling in the St. Louis market. Live independent wrestling booked for the paying fans right there at ringside and not for the millions….and millions...of fans who are bored to death with the televised products is always a treat to watch. And then there's NXT. I'm sure I'll get to that in a bit.
---
Best in our World - Managers
Mike: Continuing our theme of "non-wrestling" characters, this week we're hitting up managers.  Managers have kinda fallen out of fashion, especially in WWE.  I actually think this is a huge mistake.   There are a lot of guys who could use a mouthpiece.  Hell, even guys who can cut good promos (like CM Punk) can be enhanced by having a strong advocate (like Paul Heyman).  There are only so many things you can say about yourself before you sound like an asshole.
Bobby Heenan - The Brain.  The Weasel.  The head of the Heenan Family.  Whenever you think of Hulk Hogan, you have to acknowledge that his greatest foe was not any wrestler...it was Bobby Heenan, who seemed determined to build a force capable of bringing down the arrogant, goody two shoes of the WWF.  Heenan was always capable of getting the crowd to give him exactly the reaction he wanted, whether it was as a heel or a comedic sidekick.  That depth was always so brilliant to me.
Paul Heyman - I remember HATING Paul E Dangerously as a kid.  He was so cocky and arrogant.  And had that ridiculously huge cell phone with him at all times.  But, he was so good at getting his guys over.  These days, Heyman is one of the few guys who's given the time to cut real promos and help to sell the product.   If nothing else, Heyman makes you listen to whatever he says.  The Voice of the Voice of the Voiceless, the advocate for BROOOCKKKK LESSSSSNNNNNARRRRR the man who ended the Undertaker's undefeated streak.  Whatever else he's selling, I've always been buying.
Jimmy Hart - What I love about Jimmy Hart is that he always seems to be on.  A few years ago, we ran into him at Axxess and I wanted to snap a quick picture of him.  He saw what we were doing and quickly turned to us to pose, and then made sure we got a good picture.  He just seemed to be having such a great time whatever he was doing in the ring and out, and that was always infectious to me.
Mr. Fuji - As a kid I was a huge fan of Demolition, and there was just something about Mr. Fuji's presence that always made them seem MORE important. Fuji didn't say all that much, but he always made a difference in the matches he was in, and always raised the heat on his guys.  Now I have to admit, it was a horribly racist character, but I still thought he was damn brilliant in that role.
Sensational Sherri - While my heart will always belong to Miss Elizabeth, I thought that Sensational Sherri was a much better manager for the Macho Man.  Elizabeth's sole role was to look worried and maybe run away to get Hulk Hogan to save the Macho Man.  Sherri was just terrifying.  She was always done up in freaky costumes and makeup that made her look like she was some kind of exotic warrior.  She always left such an impression on me.
Chris: The manager, like good commentary, has largely been forgotten in today's WWE product.  Truth Martini does great work in ROH and guys like "Shining" Edward Jackson are in PWS, but why has WWE forsaken thee?
I agree with Mike, the best ever would be Heenan.  I'd also place Heyman and possibly Hart on my list.  Instead of a retread, here are five completely different choices.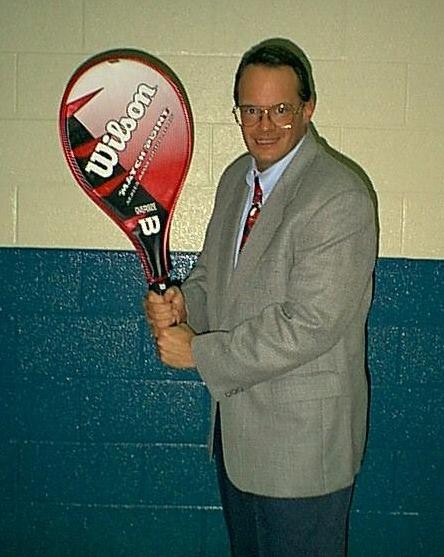 1) Jim Cornette - He cut one of the finest promos in the biz and the tennis racket was such a great weapon to help his stable.  Like Heenan, very often Cornette took a beating to please the fans.  He's the prototype for what a manager should be.
2) Captain Lou Albano - The manager of champions!  He cut the best wild, rambling promos I can remember.  His early role in the rock and wrestling connection was a key the monster expansion in the '80s.  I know it doesn't really count, but his performance in Wise Guys with Danny DeVito and Joe Piscopo was brilliant.  Thank youuuu, Mr. Acavono!  And thank you, Cap!
3) Paul Ellering - After the insanity of Hawk and Animal cutting their promo you'd get the learned beauty of Precious Paul's words.  He could also kick a little ass too, something different in a manager.
4) "Classy" Freddie Blassie - The Fashion Plate sure knew how to get heat!  You have to love a man that calls people a "pencil necked geek!"  He was also a solid interview and that cane was another great weapon.
5) Gary Hart - Hart's years in World Class were brilliant. He was always the top heel manager and feuding with the Von Erichs.  He cut wicked promos and elevated men like Kabuki, Chris Adams, Gino Hernandez, and Al Perez just by being at their side.  He even did some cool work in WCW with Perez, Larry Zbyszko, Terry Funk, and the Great Muta.  Long live J-Tex Corporation!
Honorable Mention: Skandor Akbar, The Grand Wizard, Slick, JJ Dillon
Jeff: I'm beginning to think we need to have a "Obvious Picks" list for some of our "Best of" categories because who wouldn't have Bobby Heenan on their list? Paul Heyman has had two careers as a manager, first culminating with the Dangerous Alliance and now, years later after the rise and fall of ECW, managing Brock Lesnar. I wish he'd add to his stable, but when Brock is around nobody else is going to get much of a rub. Jim Cornette, Classy Freddie Blassie, Jimmy Hart--all obvious picks. Don't misconstrue my meaning, I'm not saying there's anything wrong with their inclusion on anybody's list. I'm saying they're almost by default on everybody's list.
My list is strictly my favorites, not so much "worthy" managers based on champions or talent.
1) Miss Elizabeth - I remember when Randy Savage first arrived in the WWE and the big story was "Who's going to manage the Macho Man?" I was kind hoping it would be Heenan or Freddie Blassie, but as long as it wasn't going to be Luscious Johnny Valiant, I was going to be OK with it. And the winner is...Miss Elizabeth?!? Who the hell is...whoa… I don't care if they picked her out of the turnstiles 5 minutes before the show went live, I was one of the millions of wrestling fans who adored Elizabeth Hulette from the moment we first laid eyes upon her. She was never particularly great on the mic, but she managed Randy Savage, Ric Flair, Dusty Rhodes, Chris Benoit, Hulk Hogan and Sting in some capacity or another. She was also involved with Lex Luger, which cost her her life. The less said about Lex Luger the better. He's like the Highlander 2 of wrestling--he never happened.  
2) Gary Hart - This guy was sort of an enigma to me. Brooding and growly, he always had a guy with a lot of talent around him but he wasn't very often a primary threat to a champion as I recall, not the way a Heenan, Hart or Cornette might have been. Maybe he was a bigger deal in smaller promotions during the territory days, such as WCCW and the Mid Atlantic. I remember mostly for his work in early days WCW as manager of the J-Tex Corporation, the unlikely stable of roughnecks Terry Funk, Dirty Dick Slater, and Buzz Sawyer along with The Great Muta and The Dragonmaster, aka Kazuo Sakurada. Over the years, at one time or another, Hart has managed Roddy Piper, Al Perez,  Larry Zbyszko, Bruiser Brody, Jerry LAwler, Bob Orton Jr., One Man Gang, Big John Studd and even more recent stars like Low-Ki and Homicide. Hart passed away in 2008, and though his career might not be as high-profile as a Captain Lou Albano or Mr. Fuji, he was associated with a ton of top talent. I wouldn't mind seeing a good Gary Hart documentary someday (pay attention, WWE Network).
3) Nancy "Woman" Benoit - In the 80s, when WCW was just getting started and beginning to emerge from the territorial machinations of the NWA, Woman was a mix of Miss Elizabeth in terms of sultry good looks and perhaps Gary Hart in terms of steely determination. She managed Kevin Sullivan, Rick and Scott Steiner, Ron Simmons, Butch Reed, The Four Horsemen (Flair, Anderson, Benoit and Malenko), The Sandman, Shane Douglas, Tazz, 2 Cold Scorpio and Brian Pillman among others in WCW and ECW. She might still be a force to be reckoned with if not for the terrible tragedy of her death. Frankly, I think she'd be a lock for the WWE Hall of Fame but I doubt her parents have any interest in granting permission for anything to do with the sport that eventually claimed their daughter.   
4) "The Sinister Minister" James Mitchell - My first recollection of him was as James Vandenberg, manager of Mortis ("Who betta than [Chris] Kanyon?"), who was a talented worker mired in a gimmick that people found a bit cheesy. It probably didn't help that the WCW broadcast crew wasn't particularly good at getting people over--too busy shilling. Later he turned up in ECW and somehow got over as a quasi-face managing Yoshihiro Tajiri and Mikey Whipwreck. Later he found himself in TNA as the handler of Abyss before turning on him to manage Judas Mesias aka Ricky Banderas. While his career is probably more storied for his tales of drunken escapades, I always thought Mitchell should have been a superstar. If he'd been around about 10-15 years earlier he might have been huge. If I'd have been a wrestler, he'd have been on my short list for managers. Heck, I wish he was around now--could you imagine him with the Wyatt Family? Or maybe managing a team like The Ascension, a team that could use a little style?
4) Travis Cook - Here's one for the local indy scene. Travis Cook has been a manager in the area for quite some time, and almost always a heel.You're not supposed to like him. I can't help it.  He's really good at getting heat. Nothing beats seeing some drunk redneck screaming at Travis when all he did was look in their general direction and applaud some dastardly deed that one of his boys got away with. I generally hate listening to people work the mic at indy shows not because they're not good at it--some are excellent--but because the sound systems and acoustics at the various venues for local wrestling often leave a great deal to be desired. When Travis grabs the mic, I try my best to filter out the "Charlie Brown's teacher" feedback and listen to him get his wrestlers strong heat. He's quick-witted, constantly animated, and a terrific manager for any era. If you're ever at a Dynamo Pro Wrestling show in the St. Louis area (or other promotions around the midwest) and you see a bald fellow with dark glasses, a suit and a conniving grin come through the curtain, go ahead and give him what for. Just be prepared for Travis Cook to immediately roast you where you stand.
Honorable Mentions: Joel Gertner, Teddy Long, The Magic Man, Lucy Mendez, Diamond Dallas Page
---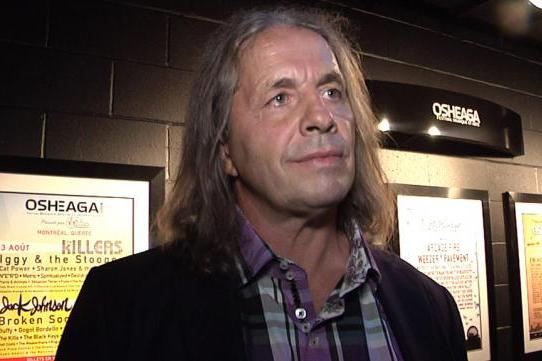 Bret Hart's State of the WWE
Mike: Bret Hart had an interesting article on Sports Illustrated's website this week laying out his thoughts on the current state of the WWE.  Upfront I want to say that I loved Bret Hart growing up.   I read his book a few years ago, and I do think he's a little full of himself, BUT, I also think he has a lot of terrific insight into the business.  So when Bret talks, I tend to listen.
He had a ton of important things to say here, including about the reason WWE has so many injuries lately (rushing matches and not giving guys the proper time to prepare).  But one thing that really stood out for me was:
""It's the details," Hart said. "There is too much attention on rehearsed high spots. It's a lot of action, but I don't see any storytelling. And the babyfaces don't sell any more. I can remember crawling and begging, or getting thrown into the turnbuckle frontwards and everyone in the building wondered if you'd get up again. People understand that.
"Wrestlers today – look at Roman Reigns, for example – he does a lot of the same moves I did, but then just get right back up. It defies logic. Especially after these really incredible, breathtaking moves, and then guys just kick out. A lot of it is wasted and used in the middle of a match."
I talk about this with Super Cena all the time.  People love cheering for the underdog, and when you have a face who seems to never be hurt or struggling, it's hard to cheer for him.  I think that's why people enjoyed Brock Lesnar demolishing Cena last year, it was just something we had not seen in a very long time.
Chris: Selling is a lost art form. Bret is definitely correct.  Too many matches follow the same damn script, especially WWE TV matches.  They need to use guys like Bret and other legends to teach the guys more psychology, as to why and when a move should be used.  
On the other hand, I hear Vince is very controlling of the TV matches.  So much so that he tells the guys exactly what he wants and when.  If that's the case, well, you know where your problem lies.
Jeff: Truth. Vince gives the WWE Universe what he thinks we want. I seldom get what I want. That would be a return to telling stories in the ring through wrestling, not standing around talking after full pyro introductions. It also involves slowing things down, lengthening matches a little, using rest holds where the broadcasters can shill the rest of the card or the next PPV, and the broadcasters being allowed to give a damn about the match happening right in front of them. If that means getting Vince out of production, so be it. That, however, is not going to happen. The only thing that will get Vince McMahon away from being heavily involved in every facet of the WWE product would be his own "10 Bell Salute" when he shuffles off his mortal coil.
---
NXT Results June 24, 2015
- Opens with Triple H and the NXT roster giving tribute to Dusty Rhodes. Ten bell salute.
- Hideo Itami comes out to update the NXT Universe on his stats.  Shoulder surgery.  He will be out for 3 to 4 months. Hideo can't wait to be back.  He talks about NXT's popularity in Japan. He will be on Tokyo for the July 4th NXT Title match between Finn Balor and Kevin Owens.  And when he gets back, he will be challenging for the title himself.
- Owens comes out.  He mocks Hideo about not being able to compete.  Owens stumbles over his words at one point, but does a great job working it into the promo.  He promises that he will be leaving Tokyo with the NXT title  Owens also says that he has nothing to do with Itami's injury.  He also demands an apology for Itami calling him a bad person. Itami calls him a great champion, but  a terrible human being.  Owens says he's going to break Itami's other arm.  He starts to stalk down to the ring, but Finn Balor comes out to make the save.  And then Rhyno comes out and takes out Finn.
- Enzo and Big Cass def. Jason Jordan and Sylvester Lefort.  Enzo wins with a roll up.  After match, Jordan argues with Lefort.
- After his fight with Owens last week, Samoa Joe was pretty pissed that refs and security broke it up.  He didn't get the fight he wanted.  He demands they "Let me fight."
- Promo video for Dana Brooke who is wrestling next.
- Dana Brooke def. Cassie with "Thrill of the Hunt" (at least that is what King Cuerno calls it in Lucha Underground).
- Charlotte is backstage.  She cuts a real brief promo on Dana Brooke.
- Another lengthy video for Finn Balor.  Focuses on his time wrestling overseas.  I especially liked his love of Legos.   That was unexpected and entertaining.  I also liked when Jason Albert talked about their unusual friendship.  We even got some quick Bullet Club and New Japan shots.  Part 3 next week.
- Bull Dempsey appears in several Twitter pictures showing him sleeping or eating.
- The Hype Bros (Zack Ryder and Mojo Rawley) def. Sawyer Fulton and Angelo Dawkins with the elevated Rough Ryder.
- Eva Marie approaches William Regal backstage and says she wants to talk to him.  She wants to show what she can do in NXT.
- Finn Balor vs Rhyno.  Owens comes out on commentary.  During the match, Owens tries to distract Finn, but Finn gets the win anyway with the Coup De Grace.  Owens and Rhyno attack Finn after the match.  Samoa Joe runs down for the save, and they rush off.
Mike: Four matches...and three...count em...three "already in the ring" non-entrances.  NXT is becoming the squash show.
Chris: Basically everything after the Dusty tribute was a waste of time.  NXT is becoming just as hard to watch as the main roster product.
Jeff: It took me 3 attempts over half the week to sit through this. When the best part of your program is Hunter Hearst Helmsley cracking while talking about the late, great Dusty Rhodes, you have a bad show.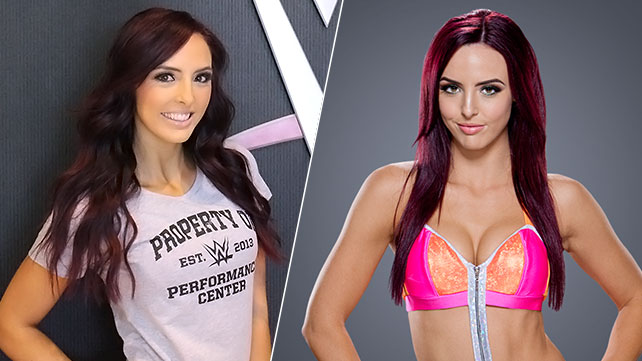 Mike: Why are they pushing Dana Brooke over Cassie?  Cassie at least seems to have some good moves, but they keep jobbing her out.  Dana looks incredibly awkward in the ring, and her promos are awful.  She's not even hot.  I might not like Eva Marie...but at least I can enjoy looking at her.  Dana Brooke can't even give me that much.  She has shown me nothing of value so far.
Chris: Cassie is big and impressive and Dana is small and lame.  Get Blue Pants in here, because she's way better than Brooke.  So, say it with me, Book someone other than Brooke!
Jeff: Book anyone! Where's the NXT Diva Champion Sasha Banks? Where's Bailey? Where's Becky Lynch? This division has crawled to a halt while they attempt to get people to cheer for Carmella, boo for Alexa Bliss and care about Dana Brooke.She's already becoming Lex Luger to me--the ripped body builder type that Vince gets overly excited about but who can't work a lick. See also, Chris Masters. I, for one, patiently await the day Dana botches her goody little flippity-floppity type maneuver, if you wheel, during her entrance and spends six months on the DL, when she'll return as the female Shockmaster. 
Mike: Two televised wins in a row for Zack Ryder!  WWWYKI!  Part of me wants to hate this tag team...but I just like seeing Zack Ryder, and this actually seems be to a good use for him.  Sure better than seeing him jobbing over and over again. And at least NXT commentators refer to him as a former US and Tag Champion.
Chris: It's refreshing to see Ryder treated with some respect. I don't like Mojo, but he's improved with Zack at his side.  How many more squash matches do we need to see them win, though?  What a waste of time.
Jeff: Someday everyone's going to start loving Mojo and that's probably when I'll stop. I like this combo. Heck, I'll admit it, I like Ryder. The WWE did a huge disservice to both him and themselves by killing his push by making him look weak as hell against Cena. He's got a champion's look, moves pretty well in the ring, has the sort of finisher that could come at almost any time and he got himself over once before by sheer force of will--there's no good reason to hold him down. I hope the NXT audience, especially the ones in attendance at Full Sail University, give him a fair shake and don't just boo him because he's "down on the farm from the main roster."
Mike: Another okay main event, though i though Finn and Rhyno's last match was a much better match.  NXT continues to be going through a rough patch.  Too many squash matches, and main events that just aren't quite up to the quality we're used to seeing from NXT.  It's never good when the highlight of your WRESTLING show is a 10 minute video package.
Chris: Bad main event setting up a tag match for next week.  Why?  At least a crap show like Smackdown has the decency to show the tag match on the same show.
I'm really frustrated with NXT.  Pretty soon it's going to be a show to fast forward through, or just not watch at all.  
Jeff: I've been saying it for weeks: TOO MUCH TALKING. I hate--hate, mind you--the tired ass cliche of a wrestler coming out to a full entrance, talking on the mic about nothing, then another guy does the same thing and then, "OHMIGOD!  Can you believe it? These two are now going to be our main event tonight!" You could have had another match that might actually mean something instead and simply announce that the main event is going to be Dude McDude vs Champ DuJour. Too many canned interviews, overlong vignettes, Big Cass trying to be witty and getting crickets in response--the list of problems with this show is longer than the script.
The only thing I really liked was Owens--who I actually don't really like--joining the commentary for the main event and OWNING IT! Didn't I just say that last week? Rather than having people stand around and blah-blah-blah like they do on RAW and SmackDown, put them on commentary! Nobody can be worse than the three boring sugs they have on there now. I'd rather listen to Bryant Gumbel or even Mike Adamle and Tony Schiavone than Rich Brennan and Byron Saxton.
---
Lucha Underground June 24, 2015
- Johnny Mundo Vs Alberto El Patron is announced for Ultima Lucha
- Vampiro talked to Superfly before a match against Sexy Star.  Vampiro asks why Superfly interfered in Sexy Star vs Pentagon Jr's match.  He says that he doesn't need to explain himself.  Sexy Star took his mask and he wants to take something from her in return.  He seems particularly pissed that Vampiro saved Sexy Star from having her arm broken by Pentagon Jr.  He wants Vampiro not to interfere in their match tonight.
- Superfly def. Sexy Star with double power bomb.  After the match, Superfly tries to attack her, but she manages to escape.
- Drago is preparing for his match tonight against Mil Muertes.
- The next match is supposed to be a 5-Way match for the third Aztec Medallion.  But Pentagon Jr comes out first.  He says that he's not interested in any medallions.  He wants to destroy the man who took away his greatest sacrifice, Vampiro!  He demands Vampiro face him.  Vampiro gets up from the commentary area.  The crowd is going nuts.  Pentagon grabs Vampiro's shirt; Vampiro shoves him.  Vampiro starts to take off his shirt, ready for a fight.  A ref separates them.  Pentagon finally ends up walking away.  Vampiro goes back to commentary, still fuming.
- With Pentagon gone, they make it a 4-way match for the Medallion.  Aerostar, Marty the Moth, Cage, and The Mack.  Aerostar wins with springboard splash.
-Son of Havoc, Angelico, and Ivelisse are training backstage.  Catrina shows up...and seems to be trying to seduce Ivelisse.  Excuse me a second...my pants are sort of getting tight here…  Catrina holds up her rock and the Disciples of Death appear out of nowhere.  The lights go out.  When they come back on, the Trios Champs are done and Catrina and Mil Muertes are standing over them.
- Drago Vs Mil Muertes for #1 contendership.  Before the match, Hernandez attacks Drago, whipping him brutally with a belt and choking him out.  Drago struggles to his feet, but he still wants to fight Mil.  Mil wins with a modified version of the Flatliner.  After the match, Puma and Konnan come down and have a stare down with Mil and Catrina.
Mike: I loved Sexy Star's wings before the match.  That was just a real cool look.  I was surprised by how sloppy the opening match was.  Sexy Star and Superfly's Mask Vs Mask match a few weeks back was very good.  The timing and chemistry seemed off this time, and quite a few botched spots.  Not sure what happened.
Chris: Definitely not a great match, but Sexy Star got a lot of believable offense in.  That's been a hard sell for her when she's wrested a lot of the time.  I believe this show may have been taped right after the death of Perro Aguayo, Jr.  The emotions of the night could explain the general sloppiness in the match.  
Mike:  Oh damn, I always forget how far in advance Lucha is taped.  You are correct.  Apparently Sexy Star was a real mess during the tribute they did before this night's taping.  Yeah, that definitely explains a lot!
Real drastic change of subject, but I am really enjoying this feud with Pentagon and Vampiro.  Vampiro has been playing his role perfectly here.  I wonder if he can still go in the ring.  I'd love to see Vampiro Vs Pentagon!
Chris: No clue if Vampiro can still go.  We will know in a few short weeks.  This has been a well done slow burn.  Definitely building to something big.  Something tells me that Vampiro may end up being man behind Pentagon's actions.  That would be a neat twist.
Mike: The four-way match was great.  I can't say this enough, The Mack always impresses me.  He constantly pulls off moves you just don't expect from someone his size.  I loved when he rolled to his feet after getting hit with a German Suplex.  And he hit an absurd exploder suplex on Cage when both men were standing on the ring apron.
I was really pulling for Cage in that one.  He's just a monster with an innovative move set.  He's also a hell of a nice guy and I was glad I got to meet him a few months ago.  Aerostar needed a big win and he got it here.  Rounding out the group is Marty the Moth...Marty has some odd mannerisms, but I sort of like the dude.  
The main event was real good.  I loved when Mil was yelling at the crowd in the floor seats to move so he could throw Drago through their chairs.  Mil basically dominated again, but Drago got in some cool spots too.  Definitely a far better show than NXT this week.  Really looking forward to the season finale in a few short weeks.
Chris: The last two matches were great.  Such fantastic work by everyone building toward the season finale.  Let's just hope it's not a series finale.  That would be one of the greatest miscarriages of wrestling justice in a long time.  Lucha, Lucha, Lucha!