Cheap Pops - Wrestling News & Views - November 10, 2015
FTC Statement: Reviewers are frequently provided by the publisher/production company with a copy of the material being reviewed.The opinions published are solely those of the respective reviewers and may not reflect the opinions of CriticalBlast.com or its management.
As an Amazon Associate, we earn from qualifying purchases. (This is a legal requirement, as apparently some sites advertise for Amazon for free. Yes, that's sarcasm.)
Submitted by

Critical Blast Staff

on Tue, 11/10/2015 - 08:35
Cheap Pops - November 10, 2015
by Chris Delloiacono, Mike Maillaro and Jeff Ritter
---
This week!
- Major injury shakes WWE title situation
- Batista Talks about his time with WWE
- Superstar Billy Graham signs WWE Legends deal
- How grounded in reality should wrestling be?
- NXT Results
---
NEW WWE CHAMPION TO BE CROWNED AT SURVIVOR SERIES
As first reported by ESPN on Twitter, WWE World Heavyweight Champion Seth Rollins has sustained a serious knee injury. As a result, a tournament will be held at Survivor Series to crown a new WWE World Heavyweight Champion.
Mike: Man, I am so torn.  I love Seth Rollins, and I'm glad he's been champion (even if I hate the way he's been booked as a coward).  BUT, I also love tournaments!!   This suddenly makes Survivor Series a much more interesting PPV to me.  
Chris: Seth is one of my favorites to watch in the ring but his title run has been wretched.  Not his fault, but just the way it went.  I hope this shakeup gets creative to do something beside the chickenshit corporate champ.
Mike: So, who wins the title?   Do you think Roman Reigns jumps to the front of the line?   Who else would be credible?  Ambrose?   Ziggler?  Rusev?  Someone else unexpected? 
Chris: Reigns is the obvious choice and I think there's a good chance it happens.  I also think we may get the standard baby-turns-heel and becomes the new "face" of WWE.  I'd say Dean Ambrose or Dolph Ziggler have potential on that end.  Wouldn't it be sweet if they got crazy and gave the fans Cesaro as the new champ?  That would certainly shake things up!
Mike: Actually, what could be real amusing is have someone win, and then have Sheamus cash in to win the title at the end of the night.
Chris: I can't see Sheamus holding the title ever again.  The belt was meaningless with Rollins holding it.  They way they've used him, could you imagine Sheamus as champ?  The WWE Title would be defended as one of the curtain-jerkers on the pre-show.
I'd actually love to see Sheamus win the tourney and hold the briefcase.  That would be some cool stuff!  Totally different and something original that, oh yeah, we will never get.
Mike: On Raw, they posted the full bracket.  Looks like it pretty much has to be Ambrose Vs Reigns in the final.  I can't imagine any other combination of these 16 guys.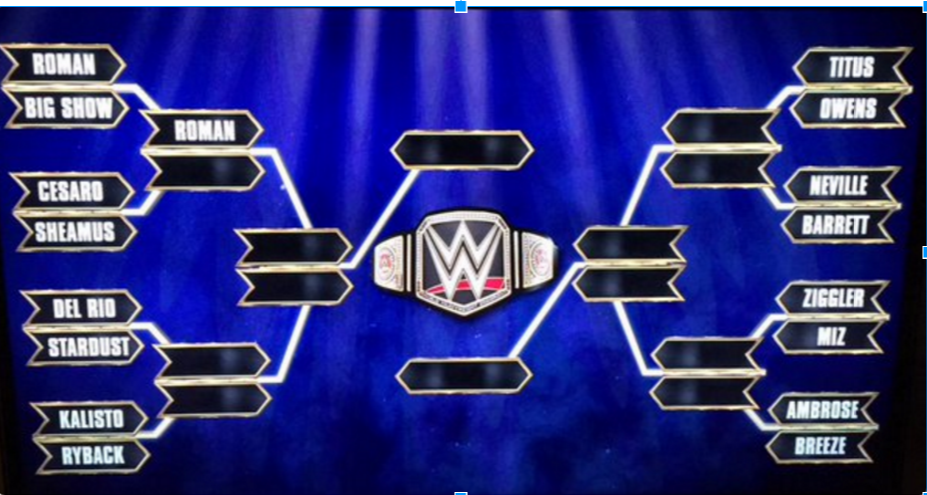 Jeff: My prediction that probably won't happen: Breeze upsets Ambrose and Ziggler but loses to Owens, who jobs to Reigns. I still don't think The People's Cousin is ready for the big strap. I also cannot stand the WWE Title--please for the love of Bruno bring back the Eagle, the Undisputed, the WCW TV Title, anything but that ugly redneck belt buckle!
My personal choice would be Cesaro. He's ready for it. The WWE Universe digs him. I fear Vince just doesn't see him as having the "IT" factor.
---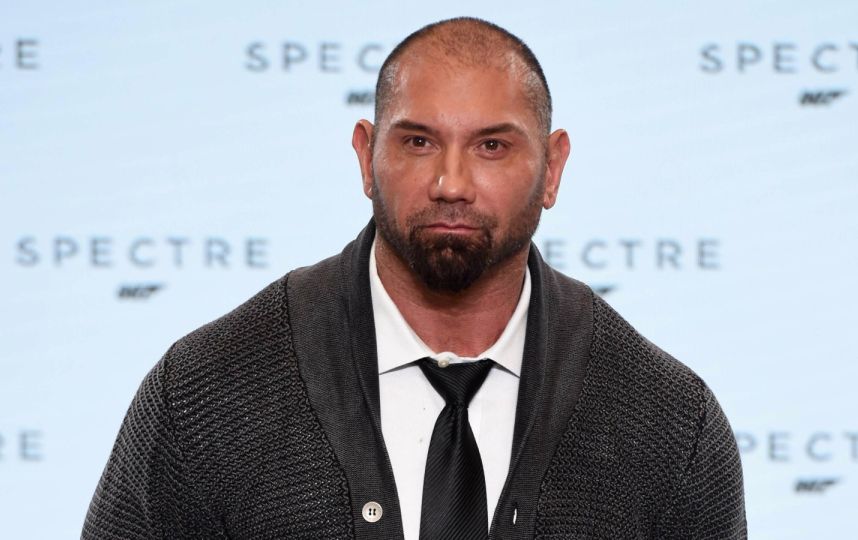 BATISTA TALKS WWE
PW Torch did a summary of Batista's recent interview with Chris Van Vilet of WSVN-TV in Miami regarding SPECTRE and the WWE.
 "At the end of the day I love WWE and I've proven that I wouldn't wrestle anywhere else. I feel like wrestling anywhere else is a step down. I love the company and I will always be appreciative for what they've done for me. I would love to go back, it's just they're just really hard to deal with and right now my passion is acting – I love it – and I'm pursuing it," Bautista told entertainment reporter Chris Van Vliet during an interview promoting his role in the new Bond movie "Spectre."

"But if the opportunity comes up and they were a little more flexible with me as far as creative, I'd love to. But also, I would do it in a heartbeat – without big money, I don't want a limited schedule. If they would allow me to go back and just do house shows I'd be all over it. Because then you just skip all of the red tape and you don't have to deal with the writers and all that bulls—. Just go back and do your thing, and my thing is wrestling. Wresterse. Audience. Ring. That's all I want."

When Bautista returned to WWE at the start of 2014, he says that he knew things were not going to work out because of broken promises and WWE force-feeding him as a babyface when he wanted to play heel. Bautista did not name names when it came to individuals who pushed for certain ideas, but he pointed the finger at the collective braintrust of WWE.

"I was just constantly butting heads with them creatively, which is something we talked about well beforehand and I was promised things that weren't delivered to me. For one, I didn't want to go back as a babyface. I said it's not going to work, they don't want to see me as a babyface. Nobody wants to see Batista as a babyface. I'm the worst babyface ever. But I'm a good heel, I know how to be a heel, I'm comfortable being a heel and the fans want me to be a heel. But they tried to shove me down everybody's throats, and they rebelled," Bautista said, stopping short of referencing the simultaneous rise of Daniel Bryan, the leader of a fan uprising.

"They (fans) are not idiots and they don't like it and they don't want it. So, it just makes them rebel more. Then it became a state of confusion where they didn't know what they wanted to do with me so they'd just send me out every week regurgitating the same crap and it was just horrible. After I had finally been there for a few months where I found my niche, when people started reacting to me in a positive way, I had to go and fulfill my (movie) obligations with Marvel."
Jeff: Who was the genius that named him Batista in the WWE, but Bautista in real life?  \Kinda makes it hard to keep the spelling right, eh?
Mike: Up front, I want to say that I have no real connection to Bautista as a wrestler.   He really became big when I wasn't watching wrestling for a few years.  I've always thought he had a great look, but I haven't really seen a lot of his matches.  I did think his most recent run was basically DOA because the WWE didn't seem to have a clear direction on what to do with him.  
Besides, pretty much everyone was lost in the Daniel Bryan fan storm.  One of my favorite moments in wrestling history was when the crowd boo'ed Rey Mysterio's surprise return at the Royal Rumble...just for the simple fact he was not Daniel Bryan.  
Chris: I'm pretty much in the same boat as you.  I watched here and there when he was working on top, but I had no investment in the product.  The recent run was DOA other than the excellent work he did with Evolution against the Shield.  That feud was epic with tremendous build, a couple great matches, and huge ramifications coming out of it.
His work in the Mania main event was great as well.  He sold the hell out of the Yes Lock, and put forth great facial expressions before tapping out.  Otherwise it was a complete misfire by creative.
Mike: Just from listening to his interviews, I've actually started to become fond of Dave Bautista.  He seems like a decent guy, and I loved him in Guardians of the Galaxy.  I am glad that he calls out WWE's messy creative situation.  So I hope he does come back for one last run in the WWE.  I'd really like to see what he's capable of when he's not lost in the badly booked mire that WWE has become.  
Chris: I like him so much more now that he's away from WWE.  Amazing how that works!  He's really turning into quite a solid actor.  Most haven't seen it, but he was truly menacing in The Man With the Iron Fists, and you already mentioned his stellar turn in Guardians.  Now he's making James Bond's life miserable as one of the most menacing henchmen in years--I may be baiting Jeff for some vitriol here. Batista should steer clear of WWE because I'm enjoying his work so much right now, and they'll just do something far less interesting with him.
Jeff: Bautista was underused in SPECTRE. Sam Mendes earned "YOU F***ED UP!" chants from me for most of that picture!
Mike: Let's face it, Batista has MANY points about the WWE's writing team.  I would love if he worked a deal like Jericho where he only did house shows.  By the way, how crazy is that...there are now wrestlers who would rather work house shows than TV.  Talk about a real dedication to your craft.   
Steve Austin had made similar comments to Brian Fritz for FOX Sports, "I was just at the pay-per-view Hell in a Cell and prior to that I was in Dallas at a Monday Night Raw and, man, the system is very constricted right now. I feel for the guys in the system. I had a lot more creative freedom back in the day. These days, it's a very rigid system and it's very political. Because of the system that I was in, I could never comply to the current system. I ain't knocking it. I'm just saying I couldn't fly in that system with so many restrictions on me."
Tell me it's not insane that three top WWE stars have basically all said that they couldn't possibly work in the current system?  You'd think someone would take that as a sign there were some major issues going on here.
Chris: And that's the bottom line because "Stone Cold" and you said so!
---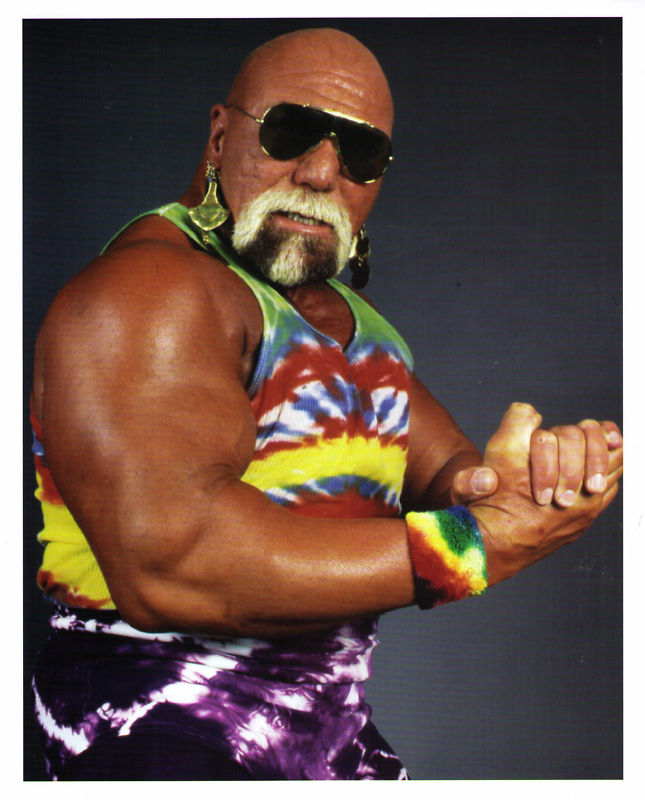 Superstar Billy Graham signs Legends Deal with WWE
Wrestling legend and WWE Hall of Famer "Superstar" Billy Graham announced on Facebook that he has signed a WWE Legends contract after being offered the deal by Triple H. Graham attended last week's WWE TV tapings in Phoenix and met with Mark Carrano of Talent Relations to discuss the deal.

Graham has had several issues with WWE in the past, including speaking out against Linda McMahon during her 2010 Senate campaign. Soon after that, Graham had some health issues and reached out to the McMahons to apologize. Graham sent a letter to Vince McMahon this past summer and asked to take Dusty Rhodes' job in WWE NXT after he passed.

Graham wrote the following on Facebook:

"Hello Facebook fans around the world. I am thrilled to report to all of you that Triple H, via a telephone conversation, has offered to give me an official WWE Legends contract. I of course said yes, and thank you very much! I have received that contract, and signed and mailed it back to the WWE. So I am officially back in the WWE family, proving that miracles still happen !! I did go to the Smackdown show held here in Phoenix on October 27th, as some had reported on the internet. I met with WWE Talent Relations executive Mark Carrano to go over various opportunities for me in the future. Mark Carrano is a real class act and gentleman and was very encouraging on the future release of my WWE merchandise sometime after the first of the year, along with attending WrestleMania 32 in Dallas as part of the meet and greet fan access festivities. So, I want to thank Triple H and Mark Carrano for making this exciting event happen for me. I am officially back home in the family of the WWE where I belong !!!!"
Mike: Most of Superstar Billy Graham's wrestling career happened before I became a wrestling fan.  Actually, my biggest memories of Billy Graham were just after he made his return to WWF in 1986.  He had to get some kind of surgery (wiki is saying hip replacement), and WWF ended up showing the surgery in very gory detail.  I am sure my 7 year old brain is remembering it far worse than it was on TV, but I remember being grossed out and yet strangely mesmerized by these segments.
Okay, the internet is awesome!  You really can find everything.  He is one of those segments.  It's not quite as gory as I remember, but still stuff you didn't see too often on TV back then.  The whirring of the...whatever that tool is...is still a pretty horrifying sound.
Chris: I remember those segments very well, and they were pretty gory for the time.  I liked his road back where he climbed a mountain and all kinds of other goofy stuff.  He even made a entertaining manager for Don Muraco (the original Rock), although his commentary career was a disaster.  That said, I also missed his '70s glory days, although I've seen a lot after the fact.  Billy is a legend and an innovator that changed the course of the business. 
Mike: One thing about this story that really catches my attention is that once again, Triple H was at the heart of bringing a legend back into the fold.  Bruno, Warrior, and now Billy Graham.  The WWE has such an incredible history, and it's great to see there is still someone in the company who respects that history and wants to try and bring it to younger viewers who might not have that same connection to old school WWF.
Chris: I agree with most of your points, but Billy is a contentious choice to bring back.  He's been really outspoken against WWE in the past.  I've agreed with a lot of what he said but some things that come from his mouth are utter nonsense.  He's got to be taken with a grain of salt, but I hope this goes well for him.  I just feel like the a Superstar/WWE relationship will get rocky again sooner than later.
Mike: Graham says that he would like to take on the Dusty role in NXT now that Dusty is gone.  I think that's a terrific idea.  Graham had a ton of charisma, and I definitely think he could help superstars develop their own unique personas.  I am going to talk about that some a little later in this column…
Chris: Dusty and Billy are two of the greatest interviews in history.  Getting the Superstar involved in promo classes isn't a bad idea at all.  On the other hand, with all his baggage, poor ring work, and past heavy use of chemicals, I'd keep him out of the daily NXT training.
Jeff: I completely agree--he's no replacement for the American Dream in developmental. I'm not sure if there's a legend I see as a good fit for that role right now...maybe Ted DiBiase? Or Barry Darsow. Don't laugh! The Repo Man was around for a long time, he knows a few things!
---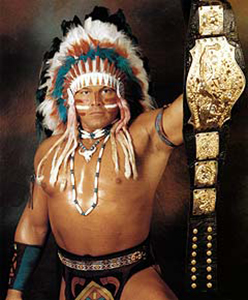 Another WWE "legend" signs deal
Mike: In slightly less exciting news,WWE has also announced that Tatanka also signed a Legends deal.
Look...I have nothing against Tatanka, it's just not as big news as Superstar Billy Graham.  I honestly had no idea Tatanka was still alive.  You don't really hear anything about him.  Most guys pop up at Indy shows at least, but Tatanka seems to have basically gone into hiding the last few years.  So...uhm...congrats to Tatanka and the WWE...I think?
Chris: Never really cared about Tatanka as a character or when he was in the ring.  Still, this is probably a big deal for people that were youngsters in the early '90s.  His undefeated streak grabbed a lot of attention, so he deserves a chance to come back and make some merchandising money.
Mike: Even as a kid, I thought Tatanka's character was just a little racist.  I actually feel a little better about it now that I found out he was an actual Native American.  Not saying that makes it all better (I can't help but think of when Booker T and Stevie Ray came out in chains), but at least they were trying to push some racial diversity.  Progress...I think…
Jeff: I liked Tatanka, but talk about same match syndrome! He was basically booked like Hogan: get beat up, make the heoi comeback, hit the Papoose to Go, or whatever the Brain called it. As far as being anything more than an ambassador and an action figure, I don't know what he brings to the table. 
---
How grounded in reality should wrestling be?
Mike: This is a topic that has been bouncing around in my head for a while now, so I'm throwing it out on the table for Chris, Jeff, and the readers to think about.  This week seemed like the perfect time to talk about it, since we had Bray Wyatt claiming he stole the Undertaker's supernatural powers on Raw, complete with some semi-awful special effects work.  Undertaker and Kane have always had a strange place in the WWE.  WWE is typically fairly grounded in reality, but then you have guys throwing around supernatural powers.  
Chris: If WWE is going this direction they really should embrace it and go batshit crazy.
Mike: Part of the reason that this has been on my mind is that there have been a few place news sources reporting that Lucha Underground is going to have aliens involved in their storylines next year.  We already have a guy from the cosmos (Aerostar) and a dragon from the depths of hell (Drago), not to mention Mil Muertes and his Disciples of Death.  Lucha Underground has always been a little over the top, so this is probably a natural fit.
Chris: It works so well in Luchas because it's goofy but not tongue-in-cheek.  In wrestling you've got to fully embrace the gimmick you're doing.  You've got to commit.  If Mark Callaway hadn't committed utterly to the Undertaker character years ago, he wouldn't be a legend today.  Granted the WWF had to give him interesting things to do as well.  Lucha is really succeeding because the wrestlers and management are totally selling that style of storytelling.
Mike: So the question I am asking here is, "How grounded in reality should wrestling be?"   A lot of people refer to WWE right now as being in the Reality Era. To a certain extent, reality Era produces generic guys without a lot of personality.  Cody Rhodes is one of my favorite wrestlers, but I have heard him called CAWDY Rhodes because he does kind of look like a generic model you would create in a create-a-wrestler mode in a WWE video game.  Stardust is definitely a drastic change, but at least it gives him a unique look.   Especially since there aren't a lot of other guys doing "gimmicks" on a big level in the WWE right now.  
I honestly don't know if that's a good or bad thing.  I grew up watching wrestling in the 80's.  Most of the characters were fairly grounded in reality...as long as your reality includes 6 foot 6 guys who look like they are loaded on steroids and yell their promos.  But there wasn't a lot of real supernatural or sci fi elements on WCW or WWF programming when I was a kid.  That is what made Undertaker such a big deal to me as a kid.  I had never seen a wrestler doing anything like that.  Mystic urn healing all his injuries.  Eyes rolling back into his head.  Lightning shooting from his fingertips.  It was a huge shock to the system since no one else was doing that kind of thing in the WWF at the time.
I also wonder if the audience is really into over the top anymore.  There have been quite a few guys in NXT with fun gimmicks who just couldn't transition to WWE.  People don't seem to want weird gimmicks and personalities anymore.  Adam Rose, Bo Dallas,  and Tyler Breeze can get a huge reaction in the small confines of NXT, but bringing them up to the main roster, and they end up as small fish in a big pond.
Chris: Reality isn't fun lately, because it's fake put on bullcrap.  Trying to seem real when everyone with common sense knows it's a work is ludicrous.  It can only succeed in a rare instance when you catch the audience off guard.  Good examples would be CM Punk's pipe bomb or when Edge and Matt Hardy fought over Lita.  Those reality bits worked because there was some truth to what was going on and people with inside knowledge were unsure of how real it was. So, what I'm saying is, the WWE product needs freshening. I'm don't want Max Moon or the Mantaur back, but some supernatural or unrealistic elements would make things more interesting.
Jeff: You can't have it both ways. That's what SPECTRE tried to do, marry silliness with campiness. It was a complete failure. (Note: Chris is just easily amused.) If you want to go back to mystical undead characters, lawmen, clowns, voodoo witchdoctors, and Abe "Kncukleball" Schwartz, be my guest. The "realistic" approach has gotten a bit dull. I think if you're going to go PG you might as well go all the way back to the golden age of the 1980s with cartoony characters galore. Me, I don't much care either way as long as the ringwork is good. 
---
NXT Results - November 4, 2015
- Video hyping main event, Finn Balor Vs Apollo Crews
- Asuka def. Cameron with Asuka Lock
- Commentators talk about Dash and Dawson taking out Big Cass last week.  Carmella gives medical update.  Big Cass has sprained MCL and will be out for several weeks.  Dash and Dawson come out to mock them.  Carmella says they better watch their backs.  Next week, Dash and Dawson will be fighting the Vaudevillians for the tag team titles. They promise to put the Vaudevillians in a wheelchair.
- Backstage promo by Chad Gable and Jason Jordan.  They are on the rise and focused on being the best tag team in the world.  Gable refers to them as the World's Greatest Tag Team.  Jordan quickly cuts him off and says they aren't allowed to call themselves that.   They are looking to take on the most dominant tag team in NXT history, the Ascension.
-Bull Dempsey def Angelo Dawkins with an Earthquake splash from the top rope.  After the match, Sawyer Fulton storms off, annoyed that his tag partner was squashed.
- Vaudevillians cut a solid promo about their place in WWE History and how they will defeat Dash and Dawson next week.
- Apollo Crews is backstage getting ready for his title match.
- Bayley response to Alexa Bliss's challenge.  She introduces her partners for the mixed 6-man match...THE HYPE BROS!  
- Eva Marie def Unnamed generic New Jersey chick with a real awkward looking facebuster.
- Dana and Emma are asked if they are scared of Asuka.  They say they have respect for Asuka, but they aren't scared.  Dana wants a rematch.  Emma says Asuka has to face Emma first and get a proper welcome to NXT.
- We see Finn getting ready for his title match.
-Finn Balor and Apollo Crews goes to a No Contest.  Baron Corbin interferes in the match.  And then when Samoa Joe comes out to make the save, he ends up turning on Finn, finishing him off with the Muscle Buster.  Joe drops the NXT on top of a fallen Finn to end the show.
Mike: It was odd to see Cameron.  There are plenty of NXT women who haven't really gotten an opportunity to show what they can do.  Cameron's time as a Funkadactyl was pretty much the ceiling for her talent.  They did let her get some offense in this once, but there was no doubt watching this one that she was basically just biding time until Asuka was ready to finish her off.  I love how Asuka mocks her opponents, using their taunts and movies against them.  Asuka's strikes also looked a lot better this week.  She seems to definitely be more comfortable wrestling in the WWE, in such a short period of time.
Jeff: Asuka is ridiculously awesome. A couple of times she clocked Cameron pretty good.  
Mike: I thought it was brilliant when Gable referred to him and Jordan as The World's Greatest Tag Team.  I actually think these two guys are much better than Haas and Benjamin, but the comparisons are inevitable, so they might as well embrace them.
Jeff: Foreshadowing? Somehow I suspect we're going to get a Kurt Angle or Shelton Benjamin appearance at Full Sail University soon. Just a gut feeling. 
Mike:This Bull Fit gimmick for Bull Dempsey really works for him.  Bull looks so much more comfortable in the ring, and had some great fluid counters in the beginning of this match.  He truly looks like a completely different wrestler; you can always tell when a wrestler completely buys into their gimmick.  Dawkins got some solid offense in, but it was basically just another squash match.  They seemed to be teasing a Fulton/Dawkins breakup.  Not sure anyone really cares that much.
Jeff: I know I don't. Dawkins might have a chance to be somebody if they bring back M.V.P. to work with him.
Mike: Hype Bros and Bayley is an unholy alliance.  And that is coming from a Bayley and Zack Ryder fan. 
Jeff: MOJO BE GETTIN' HYPED!!!  
Mike: Eva's unnamed opponent had a great look to her, and she was damn flexible.  She was rocking a 201 (a NJ area code) shirt.  Eva Marie seems to be embracing her heel status, but it's still more "go away" heat than any real heel heat.  Eva still looks real out of place in the ring.  I am not even sure what she was going for with her new finisher.  She basically laid down on the mat and pulled her crouching opponent down for a facebuster.  There are two many talented women in NXT for Eva Marie to keep getting a spotlight.  She needs to get far better or they need to find a different role for her in NXT, fast.
Jeff: Anything beats her Sliced Bread No...Why Do They Number Sliced Bread Anyway?!? She's so horrendous she'd probably break somebody's neck doing that! I didn't care for this match--would have prefered watching two unannounced New Zealander gals go at it. Hey...they should make a Lady Sheepherders team!
Mike: I liked that the main event started with about 20 minutes left in the show.  It was clear they were willing to give this match the time it deserved. BUT...then we get an overbooked non-finish.  I am not even sure why Baron Corbin was out there to interfere.  He doesn't have a feud going with any of these guys.  And Samoa Joe turning heel was something we predicted weeks ago.  If you are going to have a messy finish, at least keep the match short,.  NXT is only an hour.  You can't spend 20 minutes on a match that doesn't finish.
But, other than the finish, it was still a great match.  They gave it a real big fight feel.  I especially loved how they dropped the lights during the ring intros.  I also couldn't help but reflect on the fact that two or three years ago no one would have predicted we'd be seeing Prince Devitt Vs Uhaa Nation in the main event fighting for the NXT title.  The show has grown so quickly.
Both men showed everything they can do.  I love watching Apollo Crews.  He is just so high energy and has an infectious smile.  Finn was able to match him in terms of speed, but Apollo is definitely much stronger.  So Finn countered that strength advantage with a variety of submission moves.  It was just well balanced with a lot of back and forth.  This was one of the best matches I have seen outside of Takeovers.
On top of the finish, I was annoyed by the two commercial breaks during the main event.  Both really took me out of the match.  Throwing a commercial in mid match causes my attention to wander.  These guys are great enough to draw me back in quickly, but it's not fair to them that they should have to do that.  
Jeff: You summed it up perfectly, Mike. I've complained constantly now for many years about the placement of advertising in tapped shows. It doesn't make a damn bit of sense. Hell, I'm more likely going to not buy whatever that advertiser is selling on purpose! Screw them for buying a spot in the Main Event! 
Mike: It is even odder on the Network since the only commercials they show in these spots are for other WWE products.  "Don't try this at home." "Catch the next PPV," etc, etc.  So these aren't even revenue-generating ads...
Jeff: The finish was crap, but I thought the match was very solid. Apollo Crews has grown on me in a very short time, and I think we'll see an NXT Title run in his future before too long. I have no need for Baron Corbin or Samoa Joe, quite frankly. My interest in big wrestlers has long been surpassed by the lighter, more original, more inventive types such as Zayn, Neville, Breeze...you know, the reasons we watch NXT. If Joe was going to go fight Cena, on the other hand, I'd be all about that!