Cheap Pops - Wrestling News & Views - November 16, 2015
FTC Statement: Reviewers are frequently provided by the publisher/production company with a copy of the material being reviewed.The opinions published are solely those of the respective reviewers and may not reflect the opinions of CriticalBlast.com or its management.
As an Amazon Associate, we earn from qualifying purchases. (This is a legal requirement, as apparently some sites advertise for Amazon for free. Yes, that's sarcasm.)
Submitted by

Critical Blast Staff

on Mon, 11/16/2015 - 07:44
Cheap Pops - November 15, 2015 by Chris Delloiacono, Mike Maillaro and Jeff Ritter
This week!
- Rest in Peace, Nick Bockwinkel
- Updated results of WWE title tournament
- Which WWE "legend" made an Ass out of himself?
- Best of NXT Vol. 1 DVD
- NXT Results
---
Nick Bockwinkel 1934 - 2015
Jeff: Nick Bockwinkel, a true legend and Hall of Fame wrestler passed away this weekend at the age of 80. He is among the very top two or three complete performers in the history of professional wrestling. In America, I'd put him at the top with Ric Flair and Randy Savage. He had Hollywood good looks, cut the most articulate promos in the history of the business, and could wrestle absolutely anyone regardless of size and style. He even appeared as a contestant on Hollywood Squares where he knew the answer to a question that appeared to completely flummox Vincent Price. Most fans today will probably never appreciate Nick because he never had a big WWF/WWE run. He was approximately 50 years old when his manager, Bobby "The Brain" Heenan. left the AWA for the WWF and Vince McMahon wasn't in the market for an aging veteran. But Nick wrestled at an extremely high level in the AWA, Mid South, Japan; indeed, anywhere he was booked, he was the star attraction. Nick Bockwinkel was a big part of Curt Hennig's success and his feuds with Larry Zbyszko and Jumbo Tsuruta rank right up there with Dusty Rhodes vs Ric Flair.
Chris: Time and time again I've professed my love for the AWA in this column.  Nick Bockwinkel, as Jeff outlined above, was an immense part of what was also known as the Minnesota Territory. I'll be honest, when I first got into wrestling in 1985, Bock didn't blow me away.  I was little and those were the days when Hulkamania was running wild and the "Nature Boy" was the other household name.  "Who's the old guy," were probably my initial thoughts.  Then, oh then, then, then, I listened and watched a legend work his magic!
Jeff didn't oversell just how great Nick Bockwinkel was in and around the ring.  Talk about a ring general!  There's a reason Nick was Verne Gagne's go-to heel whenever someone else was to be entrusted with the gold.  Invariably, it was Bockwinkel that got the call to wrestle on top and sell out arenas.  
The AWA was the hottest territory in the country when Hulk Hogan was chasing Bockwinkel for the strap.  Sure, Hogan was a key part of that surge, but it takes two to tango.  That run was made possible by Nick making the title a holy grail the fans wanted to see the hero win!
It's a shame Nick Bockwinkel, like Harley Race, didn't get a final chance to shine in the WWF and gain more national exposure.  He did get a non-ring run as a commentator, though.  His wonderful way with words was evident as he came off as a polished master behind the microphone.  The man, it would seem, could do it all!
Jeff also mentioned how Bockwinkel helped get guys like Curt Henning over.  Well, that brings me to the fantastic one-hour draw the two wrestled during Championship Wrestling on ESPN.  I can't find it on YouTube, but that's a match you should watch!  Henning's work is still talked about so much, yet I feel Nick Bockwinkel doesn't get as much attention as he deserves. Nick is a huge reason Curt was so good!
If championships are your thing, let Jeff give you the rundown!
Jeff: Nick Bockwinkel's accomplishments include 4 World Championships and 3 Tag Team Title reigns (with Ray "The Crippler" Stevens) in the AWA, 2 NWA Georgia Championships and 3 NWA Georgia Television Title runs with Mid-South, and a slew of other titles during his long career at the end of the territory era of professional wrestling. Do yourself a favor and search for him on YouTube. Watch his promo work. Witness his ring prowess. Respect one of the all time greats to ever lace up a pair of boots.
Nick Bockwinkel vs Jake "The Milkman" Milliman:
Jump up to about the 12:20 mark to see Nick Bockwinkel try for the block with horror legend Vincent Price:
---
Updated results of WWE title tournament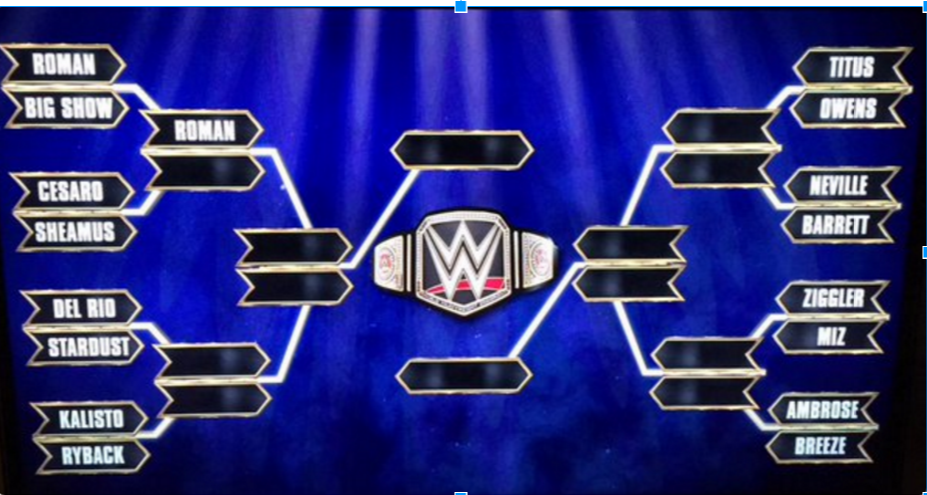 First Round Results:
Roman Reigns Def. Big Show

Cesaro Def. Sheamus

Del Rio Def. Stardust

Kalisto Def. Ryback

Kevin Owens Def. Titus O'Neil

Neville Def. King Barrett

Dolph Ziggler Def. Miz

Dean Ambrose def. Tyler Breeze
Chris: You know, I actually watched a lot of Raw this week, and the program was pretty entertaining straight through.  Most of the tournament matches were decent, especially Cesaro v. Sheamus.
I didn't watch any of Smackdown this week but hearing Kalisto got a huge win gives me hope for some fresh faces getting pushed on TV.  Ryback could have been something with the right creative decisions behind him, but that never materialized, and he's just an afterthought.  Even though Ryback isn't old, he should be used to get over the coming generation of talent.  Who knows, perhaps Kalisto can be the next Rey Mysterio!  I doubt it, but we know Ryback isn't going to be a main eventer.  At least there's no kidding ourselves, and there's a hint towards what could be.
The first round was pretty fun, but and this is a big but, it lacked a big time feel.  The roster is devoid of larger than life personalities or a true standard bearer for the company.  Remember the Wrestlemania IV world title tourney?  That was a stacked group where a number of people could conceivably win it all--Hulk Hogan, Andre, Ted DiBiase, Randy Savage, Jake Roberts, and Bam Bam Bigelow were all legit main eventers!  
Here, now, who really can win this thing?  Who's a legit main eventer on this roster that puts asses in seats?  Roman Reigns.
That means, the only other person that can win is whoever turns on Roman and joins the Authority.  Maybe Dean Ambrose or Ziggler in that spot, but I sincerely doubt it. I'd give Del Rio an outside chance, but I can't see them opening Raw with 20 minutes of Alberto every week.  Kevin Owens can be compelling in that role but you know Vince won't push him because of his body type.
I hope I'm wrong and we get Cesaro vs. Owens in the final.  That's a mega match that would shake up the status quo.  In the end, we might get a Reigns heel turn or some other corporate wanna be, and the same old Authority story that's been done to death.
Maillaro: I agree with you about the lack of star power (they had to include Kallisto and Titus??), but I will also say a lot of that is purely because of injury and "time off."  Lack of Rollins, Cena, Daniel Bryan, Orton, Rusev, Sting ...even someone like Tyson Kidd... really hurts this tournament.  Granted the WWE could have done better leg work over the years building up more guys, but for a rushed together tournament, it's probably the best they can do.  
I actually think that if they are going to have someone turn heel, it would probably be Ambrose.  To be honest, I actually prefer Ambrose's heel work.  Check out his matches in FCW with William Regal and Seth Rollins.
And by giving Ambrose the title, that also lets them build up towards Reigns finally winning the big one at Wrestlemania next year, which was denied to him by Seth Rollins.  And hopefully, you can have Reigns and Rollins (or a three way Shield match) as the main event of Summer Slam that way.
You know, it totally bums me out that I still can't see any possible final for this other than Ambrose Vs Reigns.  SURPRISE ME, WWE!  
I also think they should have done more of this tournament DURING Survivor Series.  We are only a week from Survivor Series and they just haven't booked much for it.  Charlotte Vs Paige, Kane/Undertaker Vs Wyatt (Which I hope turns into a traditional survivor series match), and that's it.  
I loved that they basically did the entire WWE title tournament in Wrestlemania IV and Survivor Series 1998.  And there were even other matches on the card. Granted most of the matches were pretty short, but there is no reason we couldn't have done the quarter finals, semi finals, and finals all at Survivor Series. Not like there is anything else pressing going on.
Jeff: "Maillaro?" Did you have a gimmick change, Mike?
I hope it's better than what creative came up with for Kalisto's rumored unmasked gimmick. I agree--I fully expect this to the first Reign of Reigns. The obvious conclusion makes the rest of the tournament a nonevent. At least they somewhat stacked the deck against him on his side of the bracket, as he'll have to get past Big Show, Cesaro and one of the Latino wrestlers. I think Del Rio will get past Kalisto, but it would be interesting if Kalisto got the push to the semi-finals.
The Ambrose side of the bracket seems a bit less talented on paper. I want to like Titus, but they haven't given me a whole of reason to.He might be the least devastating big man in the WWE.  A guy his size should be Lesnar-esque. The shame of it is that they could use this as an opportunity to anoint a couple of new top draws. With Cena and Rollins both out (Cena is out, right? Or am I making that up?) they could have elevated, for example, Cesaro and Neville by getting both of them to the finals. Reigns wouldn't slide back all that much, and Neville has the talent if not the size to be a World Champion. Reigns will always be someone they push pretty easily. King Barrett, on the other hand, feels like a future endeavor waiting to happen. Why is winning the King of the Ring the kiss of death for talented guys lately? Barrett doesn't even win dark matches much anymore.
---
Best of NXT - VOL 1.
The "WWE NXT's Greatest Matches Vol. 1" DVD and Blu-ray coming out in early March, 2016.
Here is the trailer.
The matches confirmed so far:
NXT Title Match: Big E vs. Seth Rollins, 1/9/2013

NXT Title Match: Sami Zayn vs. Neville, Takeover: R Evolution

NXT Title Match: Finn Balor vs. Kevin Owens, Beast In The East

NXT Women's Title Match: Bayley vs. Sasha Banks, Takeover: Brooklyn

NXT Women's Title Match: Sasha Banks vs. Charlotte, 7/15/2015 (Blu-ray exclusive)

Tyler Breeze vs. Apollo Crews, Takeover: Respect (Blu-ray exclusive)
Mike: So far, this is shaping up to be a pretty cool DVD set.  I hope they include some tag team matches, as NXT has had some really good ones.  And some of the work the Wyatts did in NXT.  And we can't forget about Bo Dallas!!!
I actually hope they include some of the early NXT stuff.  I loved Richie Steamboat and his feud with Kassius Ohno. The NXT Title tournament was terrific. And Emma, Paige, and Summer Rae really changed the whole landscape for women's wrestlers.  Without them, the WWE would have never given Sasha and Bayley the chance to main event Takeover.  There is a lot of great NXT stuff to include, so they better make a couple of these DVD sets.
Chris: I'm amazed how well some of the WWE DVD sets still do.  Most of the material is available on the WWE Network for the low price of just $9.99--Wink Wink.  Granted, some of these matches aren't on the Network, because WWE hasn't gotten around to loading up the entire run of NXT.  I know that's a topic for another day, but why the hell not?  
This is a neat set that should please people late to the NXT party, or who want to relive some excellent matches.
---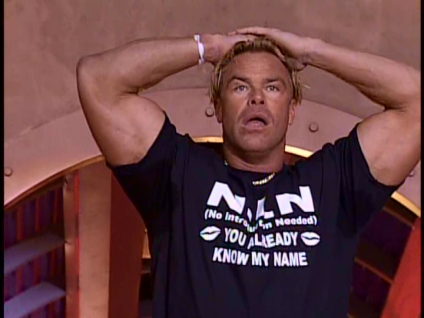 Billy Gunn fired from WWE for Steroid use
From Lords of Pain:
WWE Performance Center trainer Billy Gunn was fired today for testing positive for elevated levels of testosterone in a powerlifting competition on July 25th.
Gunn's drug test at the meet came up with a 37-1 testosterone/epitestosterone ratio, well above the 4-1 limit. He was also suspended from power lifting for 4 years.
WWE officials were reportedly not aware of Gunn competing as a power lifter and his suspension until a few weeks ago.
Mike: As a huge fan of the New Age Outlaws, I was real happy when Billy Gunn and Road Dogg were both back working for the WWE.  It just felt like a proper homecoming.  And I thought it would be great for the NXT wrestlers to have someone with Billy Gunn's experience as a trainer.  So, I was pretty shocked to hear about Billy getting fired for steroid use.  How stupid can someone be these days?   I imagine that because of his friendship with Triple H he will be back at some point.  Still a real stupid mistake.
Chris: Billy has more muscle than a lot of guys on the roster, so this isn't all that shocking.  Still, you said it, what a stupid mistake.  That explanation is downright weird.  So, let me get this straight,  Billy was competing in powerlifting without WWE's knowledge.  No biggie there, but he tested positive in one of the competitions and got a four-year ban from the "sport."  WWE got wind and fired him.  Talk about the long way round to burning all your bridges!
Jeff: No disrespect to my Jersey pals, but this should come to absolutely no surprise. The New Age Outlaws sucked. The only reason they ever got over was because the Road Dogg Jesse James could work a microphone. Billy Gunn, on the other hand, wasn't called Mr. Ass just because the chicks dug his buttocks. Gunn was always an idiot. He couldn't cut a promo, his ring work was nothing special, and he got pushed time and time again. This was the kind of person you want coaching the next generation of WWE Superstars? Not in my mind. The WWE's stance on performance enhancing drugs and indeed anything that could put the company in a bad light, thus effecting advertisers and share prices, will not be tolerated. so congrats, Billy Gunn, for being an Ass once again.
---
NXT RESULTS 11/11/15
- Recap of Apollo Crews vs Finn Balor last week, with Baron Corbin interfering and Samoa Joe turning on Finn.
- Ty Dillinger comes out to face Baron Corbin.  Apollo Crews charges the ring and attacks Corbin before the match can start.  Corbin is forced to run off.  
- Bayley and the Hype Bros def. Alexa Bliss/Blake and Murphy.  Bayley hit a Bayley to Belly on Murphy, and then the Hype Bros finished him off with the Hype Rider. During the match, Alexa steals the NXT Women's Title and runs off.
- Ascension cuts a real odd school promo to accept Gable/Jordan's challenge.  I kept looking for Mean Gene Okerlund.
- Nia Jax is approached by Eva Marie.  Eva Marie takes her out of earshot so we don't know what's said.
- Asuka appeared on the cover of a major wrestling magazine in Japan.
- An angry Apollo Crews talks about Corbin.  Corbin wanted Apollo's attention, and now he's got it.  Now Apollo is going to break Corbin.
- Nia Jax def. Deonna with the spinebuster followed by a leg drop.  Next week, Nia will take on Carmella.
- Recap of when Dash and Dawson defeated the Vaudevillians during the Dusty Rhodes tag team classic.
- NXT wishes William Regal a speedy recovery and having extensive neck surgery.
- Bayley chases down Alexa.  Alexa drops the title.  Bayley picks it up and as she walks away, she finds herself face to face with Nia Jax.  Alexa drops Bayley from behind.  Nia picks up the title and hands it back to Bayley, who looks as confused as those of us watching the whoe.
- Dash and Dawson def. Vaudevillians to become new NXT tag team champions.  Aiden English is forced to tap out to a move similar to Corey Graves old finisher after Dash and Dawson worked his leg hard the entire match.
- Next week, Gable/Jordan Vs the Ascension.  And Bayley Vs Alexa Bliss for the NXT Women's title.
- Samoa Joe comes out to explain why he attacked Finn.  He wants the NXT title, and Regal refused to give him the match he requested for it...even though Finn accepted.  Finn comes out to interrupt Joe.  Several refs pull them apart.  Joe throws a ref at Finn and locks the Coquina Clutch on him.  Finn is left out cold in the center of the ring.  Joe stands over Finn holding the title.  He drops it on Finn and leaves.
Mike: I usually wait until after I watch the show to start typing my thoughts on the show, but I saw a big spoiler first thing this morning.   Dash and Dawson defeated the Vaudevillains to win the NXT tag titles.  And as far as I can tell, it was completely clean.  They made Aiden English tap out after targeting his leg the entire match.  
I am stealing a page from Stephen Colbert and giving my Hot Take on this.  I haven't seen the match, so this is purely from my gut, and I may change my mind later.  I don't like this at all.  I do think Dash and Dawson have a lot of potential in the ring, and they cut a decent promo.  But we already had an "OUT OF NOWHERE" tag title win this year with Blake and Murphy, and NXT basically did nothing with them.   The Vaudevillains have been terrific performers for a long time, and deserved a longer run. I don't think they even had a successful televised title defense, other than the rematch with Blake and Murphy.   I also doubt they will be moving them up to the main roster.  If Emma, Tyler Breeze or Adam Rose are any indication, I don't see their gimmick working all that way on the main roster.
And to have them lose via tap out...to guys who don't even typically do submission moves...seemed like a bizarre choice.  If they won with the Shatter Machine, I would have been a little more okay.  That is just a wicked looking move (though the Crew in Lucha Underground do it better).   
Chris: I watched the match and it was a solid effort from all involved.  The ending was a bit nonsensical, though, since Simon Gotch had just come in on the hot tag but inexplicably tagged the debilitated English back in.  Gotch then got double teamed and left lying on the outside, which led to the clean submission.  The ending was still good even with the lapse in logic.
I'm going to disagree with you on this title change.  I'm really happy about it for a few reasons.  First, WWE needs to swap the straps around more regularly. I'm not saying three times a month, but I miss the Attitude days when the belts hopped around a lot.  The big argument is that the belts lose value when they're hot shotted.  That's bull, they lose value when they're involved in inane stories without any stakes. I don't think there's a perceived value to a title because it never switched hands.  Simply, lack of changes doesn't add value to a belt.  The occasional lengthy reign by a great champion is important, but some pinball makes for a better weekly show!
Jeff: Very well put, Chris! for me it depends on the wrestler and the booking. You can book some pretty atrocious angles but with a force of nature like Stone Cold, Rock, Undertaker, etc., they'll rise above it. Talented as Rollins is, he's not one of those guys. If Creative books him weakly, the title suffers. Of course, booking someone like Goldberg or Lesnar as unbeatable machines tends not to be a great idea either, as the fan base starts to believe the hype. "Eh, I don't care--nobody's ever gonna beat Lesnar anyway." Think back to the Hart-Michaels feud. HBK got some non-title wins, Bret kept the belt but both guys regularly came out of the match looking incredible. Even though those two hated each other, they elevated each other's game every night. I don't think that's happening on the main roster right now. I do think it tends to happen more in NXT, but not so much in the tag ranks.
When I first got into NXT, Ascension were the champs, so I'll start there.  Ascension: Big, good look, not necessarily good workers. Booked like beasts, but not really challenged all that much in the ring. Lucha Dragons: Not exactly world beaters, fun while it lasted, but losing never seemed like a big surprise. Blake and Murphy are certainly not bad workers, but they've become a bit shallow while cementing Alexa Bliss as a heel (I still think she's pretty darn cute no matter what kind of reaction she gets). They don't project as next level stars in my opinion. The Vaudevillains have a great gimmick, though I'm not sure how well it will go over at the next level. Of the two I'm very big on Gotch and less a fan of English. They certainly didn't get much of a run. Dash & Dawson are getting early Four Horsemen booking right now, but I don't know that they have a lot to offer beyond tag team work. And that's fine with me--I will always be a fan of tag team wrestling. But if that's all you really have and something happens to your partner, what are you going to do? There's only one injured Uso, right? Where's his brother these days? It's a shame Enzo and Big Cass haven't had a turn yet--getting over like they have is no small feat.
Mike: Like I said, I will admit, this is my reaction with no real context.  You know how much I love the Vaudevillians.  I have been waiting to see them win the tag titles forever now especially after NXT had Enzo/Big Cass flop at their latest attempt.   I own four wrestling shirts. t.  Vaudevillians, Enzo/Big Cass, an old Sheamus shirt, and Kevin Matthews.
Chris: I do wish the Vaudevillains had a longer run, but I also love the team of Dawson and Wilder.  They're creating a Brain Busters feel of old school meanness.  You can almost hear Tully Blanchard and Arn Anderson delivering the interviews in back and putting on the moves in the ring.  For crying out loud, there was even a slingshot suplex in the match!
Mike: Hopefully I will feel differently after actually seeing the match.  But for now, I'm just going to be angry and pouty about this.  It's the Internet!  Context doesn't matter!!  
Chris: That's very true!  Context and subtext are lost on most.  Anyway, I think you'll enjoy the match.  With any luck, this is just the start and leads to an epic feud between the teams!
Jeff: Context = Twitter for Prison Inmates. I looked it up. The Interwebs are true, they're damn true! I have, in fact, seen the show, and while the quick tag out by Gotch was a little weird Dash and Dawson feel like the most credible Tag Champs since I've started watching the show. They really are Arn & Tully 2K15. I half-wonder if they're teasing a Vaudevillains breakup? If so, I'd team English up with Rose (returning to his Leo Kruger gimmick because nobody cares about Adam Rose) and Gotch gets a face run. I'd love to see Gotch and Apollo Crews in a friendly rivalry, each elevating their game and joining Finn Balor against Samoa Joe, Baron Corbin and...Rhyno? Meanwhile, give me three full months of Jason Jordan & Chad Gable versus Dawson and Wilder (who just need a good team name) and we'll be proclaiming a new golden age of tag team wrestling!
Chris: You made some brilliant points, Jeff.  I was thinking a split for the Vaudevillains too.  If Dawson and Wilder don't keep working with Gotch and English then, yes, I want to see a long series with Gable & Jordan!  Hell, could someone get both of those teams a name!  Talk about a new golden age, damn!  
Going back to Dawson and Wilder as Brainbuster 2K16, just look at their ring jackets.  I think they stole those windbreakers from Tully and Arn's closets!  I don't know exactly whose idea this gimmick was, but this was a brilliant stylistic integration.  What works, works.  And this is working brilliantly!
Mike: Okay, now that I watched the show, I can add some comments about the rest of the show.  I was pretty bummed out when Baron Corbin came out.  I just assumed Ty was about to job to Corbin.  Which seemed like a huge waste to me.  Ty is becoming CJ Parker.  An entertaining wrestler who manages to put over everyone else, but doesn't get enough of an opportunity to show what he can do.  Part of me was hoping he leaves NXT and does some indy work so he can be better utilized.  
Chris: Ty is definitely the new C.J. but at least he didn't do the job today!
Jeff: Ty isn't even fit to braid C.J. Parker's dreads. That dude is a future endeavor waiting to happen. Surely his spot could be better put to use by another TNA or ROH signing?
Incidentally, you may recall that I was not down with Nia Jax's ring attire in her debut? I suggested something more "gladiatorial?" Maybe somebody from the WWE is reading our column, because they swiftly adapted one of Kharma's old outfits for her! Much improved!
Mike: The mixed tag match was real good.  I like Zack Ryder quite a bit, and it amazes me how over the Hype Bros are in NXT.  Bayley can always be relied on for a good match.  I loved that they let her hit the Bayley to Belly on Murphy.  I had commented earlier in the match that I thought she could probably take Blake or Murphy, and hitting that move was just awesome.  
Chris: It really was a far more entertaining match then I expected.  Seeing Murphy take the Bayley to Belly was just fantastic! I also have to hand it to the Hype Bros.  They're quite good together.  Who'd have guessed that all Mojo Rawley needed to be watchable was Zack Ryder.  Seriously, this is a fun team, and I think they could go main roster with the schtick.  They'd probably only be an undercard team, but the main roster could certainly use a fresh team or two.
Jeff: I honestly didn't love this episode, but I was quoting Ron Simmons when Bayley hit that suplex on Murphy. She's got enough skill in the ring to actually look credible beating up a male wrestler. I actually wouldn't mind seeing Murphy demand a singles match against her, and while Regal's on the mend from recent neck surgery, whoever is the interim GM (Sasha Banks would get my vote--send in THE BOSS!) should make that happen!
Mike: We already talked about the main event extensively.  It was a good match.  My only real complaint after watching it was that the show ended with a lengthy promo instead of a match.  They should have given the last match a lot more time.
Chris: Another ten minutes and the tag title match would have been a classic.
Jeff: For last week's main event, I would have greatly preferred a pinfall, with Balor just scraping by for the three count. Crews and Baylor embrace after having a tremendous match, and then Samoa Joe attacks them both. Leave Corbin out of it, or have him come down and act as Joe's henchman. Crews either rolls out of the ring to sell a big blow from Joe or Corbin holds him at bay, and  Joe grabs Finn by the neck and explains his actions directly to him in the middle of the ring to get heat for his turn, something which this talking head to end the show segment absolutely failed to do.
Mike: I totally agree.  I am not even sure why they threw Corbin into the mix, other than just to have something for Apollo to do while he have to wait his turn.