Cheap Pops - Wrestling News & Views - February 1, 2016
FTC Statement: Reviewers are frequently provided by the publisher/production company with a copy of the material being reviewed.The opinions published are solely those of the respective reviewers and may not reflect the opinions of CriticalBlast.com or its management.
As an Amazon Associate, we earn from qualifying purchases. (This is a legal requirement, as apparently some sites advertise for Amazon for free. Yes, that's sarcasm.)
Submitted by

Critical Blast Staff

on Mon, 02/01/2016 - 07:21
Cheap Pops - February 1, 2016
by Chris Delloiacono, Mike Maillaro and Jeff Ritter
This week!
Global Force Wrestling Vs WrestlePro Results

Royal Rumble Results

NXT Results

Lucha Underground
---
Global Force Wrestling vs. WrestlePro
Rahway, NJ - 1/30/16
Results
Habib from the Carwash pinned Sonjay Dutt

Pepper Parks defeated Cliff Compton

Club Taboo won a three-way tag team match over Team Aesthetics and the Reynolds Brothers

Brian Myers over Chris Payne in a falls count anywhere match

Matt Macintosh pinned Danny Maff

Anthony Bowens won a suicidal six-way match against The Drunken Swashbuckler, CPA, Bobby Wayward, Nikos Rikos, and Maxwell Jacob Feinstein

Pat Buck, Kevin Matthews, Mario Bokara, & Fallah Bahh defeated Jeff Jarrett, Nick Aldis (Magnus), & The Heavenly Bodies
Chris: Sometimes the best thing you can do after a breakup is just get back out on the town.  It takes some people months or years before they're ready to move on, and others do it in under a week.  You know how?  Family and friends (or fans) that are like a family.  Of course I'm talking about the end of Pro Wrestling Syndicate and the dawn of WrestlePro.  To be honest, even though this was a GFW branded event it still had a PWS vibe.  That's because every single person that made PWS great was there giving the fans their hearts and souls.
Originally scheduled as a PWS vs. GFW event, the show morphed into WrestlePro vs. GFW.  Like I said before, the branding doesn't really matter because the performers in the ring are what counts.  All the former PWS stars are in WrestlePro.  Everybody!  Think of it this way, you can steal some emblems off an Aston Martin and put them on your Yugo, but you're still driving a piece of crap.  On the other hand, if you've got a Rolls Royce, it doesn't matter if you change the name, the quality is packed into every nook and cranny.  WrestlePro is already a finely crafted machine, and PWS is a meaningless emblem ready for the dumpster.
The undercard had some extremely fun matches.  Sonjay Dutt and Habib put on a fast paced opener to get the crowd jumping.  Compton and Pepper followed it with a strong bout of their own.  The tag match was absolutely killer, especially the moonsault that 300 pounder Beefcake unleashed.  That's a sight I will never forget!  Oh, and how can I forget the Suicidal Six Way!  That was utter mayhem.  Anthony Bowens and Bobby Wayward advanced their feud nicely, while still giving the other performers a chance to shine.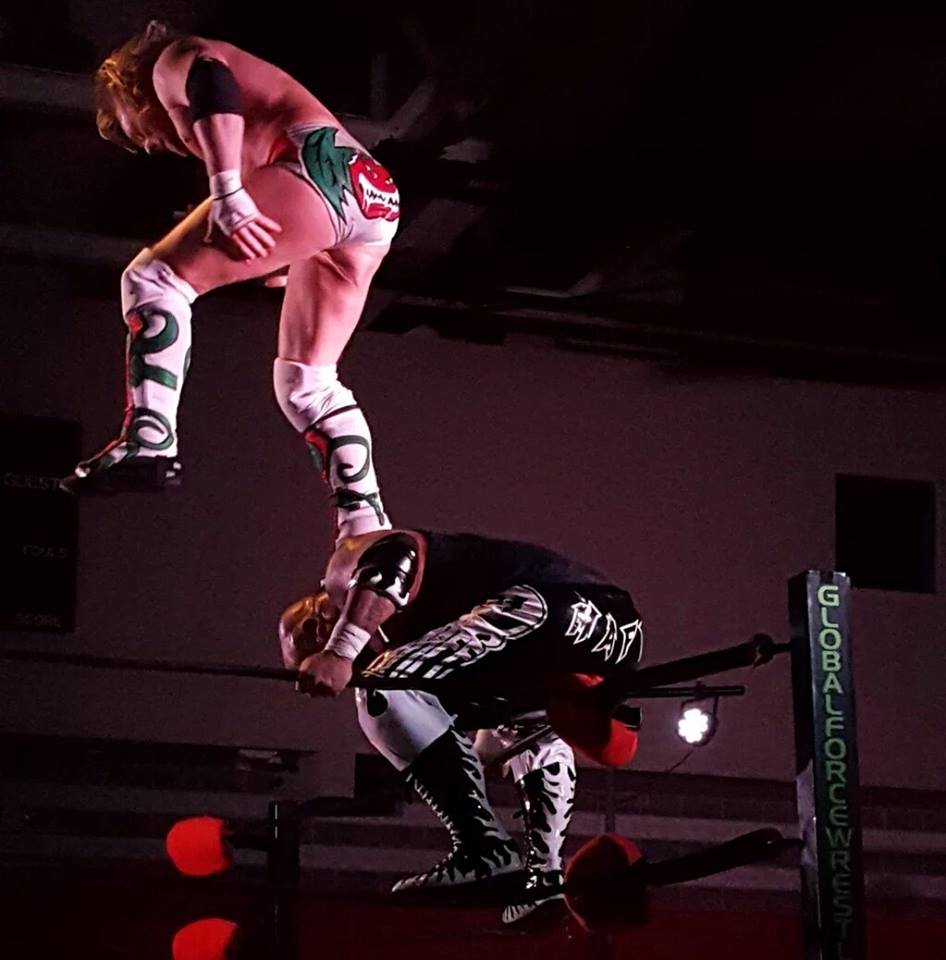 Match of the night, purely from a technical standpoint, had to be Danny Maff and Matt Macintosh.  These guys risked life and limb to bring us a thrilling, hard hitting, bone-jarring brawl.  They literally broke the bottom rope when Maff flipped the Bad Apple into the corner.  Mac is an elite heat-magnet and he stole a victory against a stunned Maff.  On a side note, I was thrilled with the announcement at night's end that Macintosh would continue as champion of WrestlePro.
Mike: It was kind of odd that there were no championships defended on this card.  WrestlePro won't have its official debut until March 5.  We know that the Suicidal Six Way and TV titles are going away, Matt Macintosh will be the first WrestlePro champ, Club Taboo will be the first WrestlePro tag champs.  And they will be adding a Tri-Tag (6-man) Title.  But none of those titles were at the show tonight.  I actually can't wait to see the new WrestlePro titles.  The PWS titles were always real nice straps.
I seriously thought Maff and Macintosh were going to wreck the place and each other.  This could have easily been a main event at any wrestling show.  My throat started to hurt I was screaming so much at this one.  I like both guys, so I didn't care who won, but I did like that after a brutal match with a lot of rough spots and false finishes, Macintosh basically just stole the win with Maff kicking out just milliseconds after the three count.  It was just the perfect way to end the match and keep both men looking strong.
And I was also glad that they announced Macintosh would be the first WrestlePro champ.  He is a great talent, and he is the right guy to lead WrestlePro into the next chapter.  He actually will be fighting the first ever WrestlePro match, opening the night on March 5 against Pat Buck.  Typically, I would be a little leery of the owner of a company booking himself in a title match, but I actually think this is the perfect way to start WrestlePro.  
Chris: Best guess on the title situation: I imagine the old straps are owned by PWS, so WrestlePro is probably in the process of having new ones made.  The lack of title defenses makes sense story wise, as the show was more about bragging rights.  Come March we will have some awesome title showdowns, I'm sure!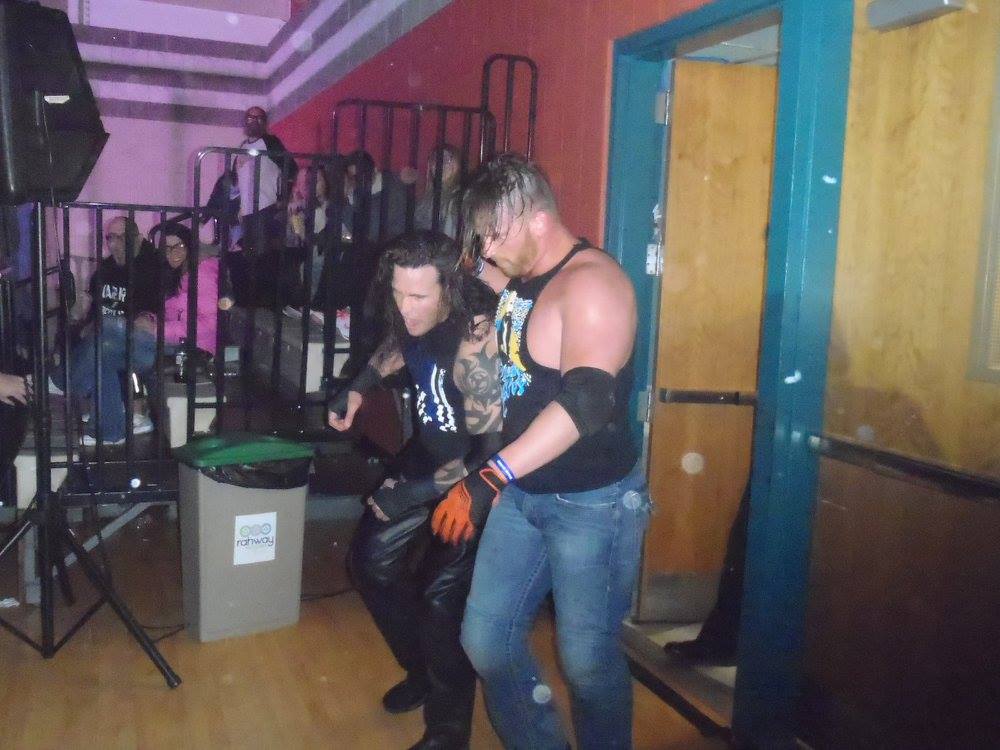 Brian Myers and Chris Payne also stole the show with their insane Falls Anywhere bout.  Myers won with a sick dive off the top rope to the outside where Payne was stretched over a couple chairs.  It wasn't elite levels of craziness like the dive he did on Kevin Matthews during a Barbed Wire match last year, but it was still breathtaking!  This probably would have been the match of the night, unfortunately you miss so much of these matches as they brawl around the crowd.  It's cool when they're right by you, but not so great when the action moves to the other side of the venue.
Mike: I ended up getting out of my seat and chasing the match, which went all over the Rahway Recreation Center, and even spilled outside into the snow at one point.  After the match, I saw Brian Myers in the lobby and said, "You are one crazy bastard, you know that, right?"  Myers always puts on a great show, seeming to have no regard for his own well-being.  I actually sometimes get annoyed when I watch him wrestle just because I can't help but ask over and over again, "How could WWE never figure out what to do with this guy?"  He's just that damn good.
I loved the triple threat tag team match.  I am a fan of all three teams, and they put on a real strong match tonight.  Beefcake's moonsault off the second rope had the entire crowd going nuts.  And before the match, Big Deal Craig Steele was firing an air cannon loaded with fake money into the crowd.  It just created such a great atmosphere for a terrific match.  It did look like Sandy Mann hurt his leg towards the end of the match. I hope it's nothing serious.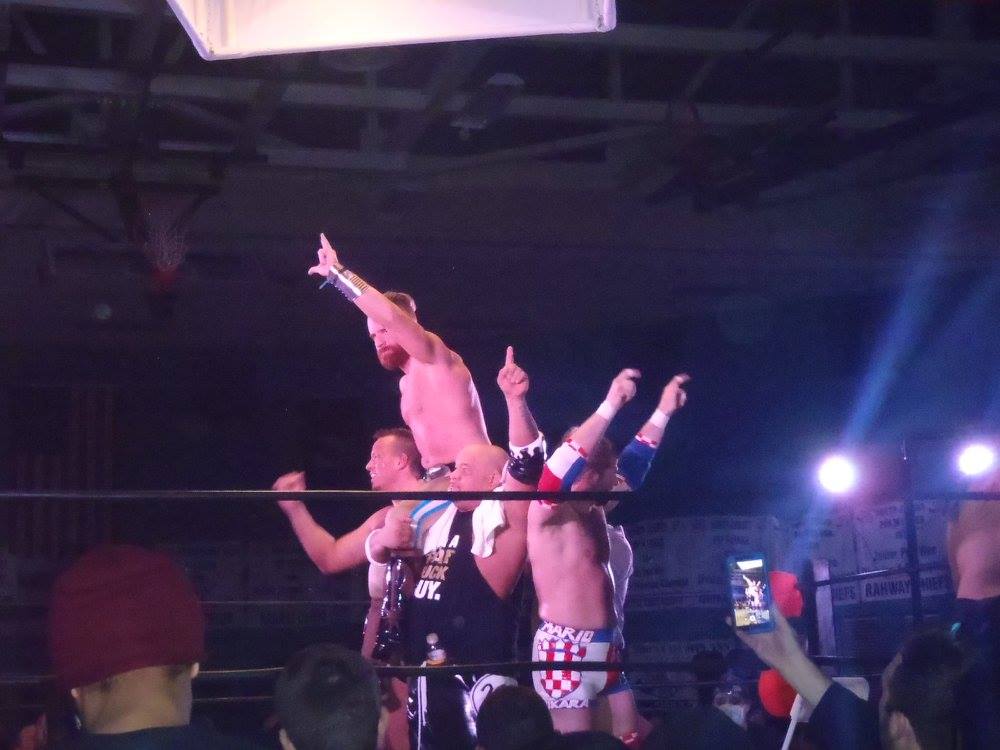 Chris: The main event was a lot of fun as well. It was loaded with pageantry, strong heel mic work by Jarrett, and fast paced action.  It's fantastic to see Buck in the ring, and something we never seem to see enough of in Rahway.  The performers all got a chance to showcase themselves, and Matthews got the pin on Jarrett with a modified Ego Driver.  I give Double J big props for doing the honors.  It was a classy way for the "evil" GFW to be vanquished from Rahway and give our heroes a chance to bask in the adoration of the crowd.  
Mike: That actually was my only complaint about this show.  It ended up being a little one sided.  I know this was a PWS/WrestlePro crowd, but the show was booked a Global Force Wrestling to help transition the change from PWS to WrestlePro.  But in the cross promotional matches, the WrestlePro guys won.  And the weakest match of the night was the match that featured only GWF talent (Pepper Parks Vs Cliff Compton).  I guess technically, Brian Myers is sort of a GWF in Kayfabe for this show, but we all know that he's a Pat Buck guy.  He even slipped into the ring while Pat was giving his speech to end the show.  
Oh, and I thought it was great to see Fallah Bahh working as a face tonight.  He's such a real cool guy on Facebook, and the crowd always seems to respond well to him, even when he's a total monster in the ring.  My daughter actually was really torn about him after the first time she saw him wrestle.  She seemed upset when he demolished Habib from the Car Wash after their match.  But all month, she kept patting her head and yelling "Bahh!" in an imitation of him.  She was very happy to be able to cheer for him guilt free tonight.
And huge props to Jeff Jarrett.  I have never been a huge Jeff Jarrett fan, but I thought he did an excellent job playing the bad guy for us to hate tonight.  He hated on New Jersey, hated on the WrestlePro guys, and by the end, you wanted nothing more than to see him defeated.  That is perfect heel work, and Jeff Jarrett outdid himself tonight.
Chris: Afterwards, the entire locker room emptied and surrounded the ring while Pat Buck held court.  There wasn't any mudslinging, but Pat held a group therapy session to exorcise any leftover PWS demons from the building.  Buck ended the night at the door and shook hands and hugged all of his "friends" as we departed.  I don't think there were any lamentations for PWS tonight.  That's just an emblem for the dumpster.  Long live WrestlePro!
Mike: I loved that most of the guys came out wearing "I'm a Pat Buck Guy" shirt...except for Pat himself, who's shirt just said "I'm Pat Buck."  I don't know why, but little things like that always crack me up.  I thought Pat's speech was real classy.  At first, I did feel a little disappointed that we weren't getting a tell-all shoot, but in the end, I realized that this was much better.  Pat talked about his career and his family, and his love for the loyal PWS (now WrestlePro) talent and fans.  It was just the perfect way to end another terrific night at the Rahway Recreation Center.
WrestlePro will be having their debut show on March 5.  We don't have a lot of details yet, but there will be a 35-man Rumble as the main event (last year's rumble was for the On the Spot Title Shot...but I think Colt Cobana still has that medal).  We'll also get a match between Pat Buck and the first ever WrestlePro champion, Matt Macintosh.  Also announced for the show:  the Killer Bees (one of my all time favorite tag teams), Terry Funk, Cowboy Bob Orton, Colt Cabana (who is a mainstay) and Trent Barretta (who I haven't seen in a local show in a while now).
For more info, check out: http://www.wrestleproonline.com/
---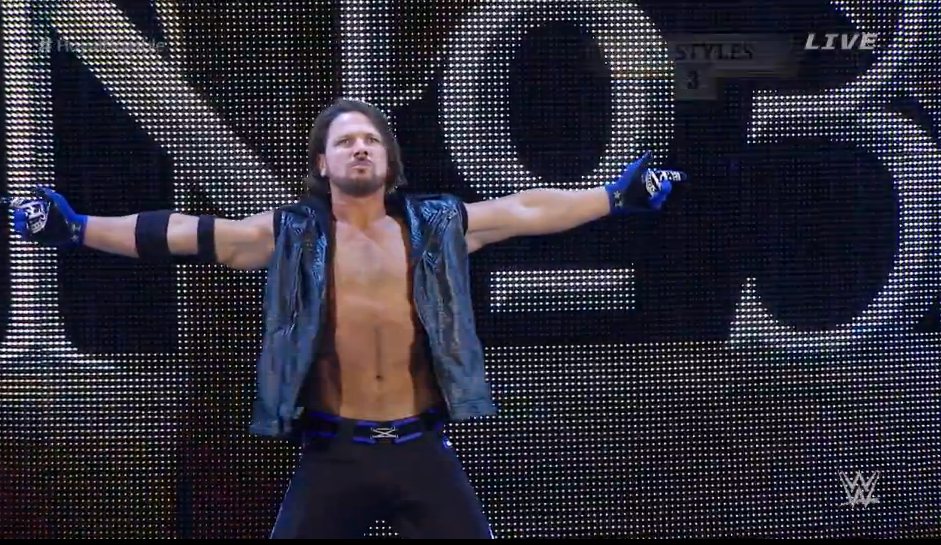 Preshow: Fatal 4 Way, Winner gets entered into the Royal Rumble.  Mark Henry/Jack Swagger def Dudleyz, Ascension, and Sandow/Young

Last Man Standing for Intercontinental Championship - Dean Ambrose def. Kevin Owens to retain

Tag Team Titles: New Day def. Usos to retain

US Title: Kalisto def. Alberto Del Rio to become the new US champ

WWE Divas Title: Charlotte def. Becky Lynch to retain

Royal Rumble match for WWE Title: Triple H wins to become the new US champ
Mike: The Royal Rumble is always a bit of an odd show for the WWE.  The Rumble match typically takes up so much of the show (at least an hour usually), and so many of the top competitors in WWE.  In the last few years, the Rumble match itself has also been really predictable.  The winner of the Rumble usually helps set the stage for the main event of Wrestlemania, and whether because of a desperate need to appease stockholders, or just a severe lack of creativity, most of the time, you can see that match coming from miles away.
We will get to the Rumble, but I did want to talk a little about the undercard.  The Pre-Show match was kind of useless.  The teams involved did about as well as they could, but there just wasn't any real story or stakes here.  ONE OF THESE TEAMS WILL ENTER THE ROYAL RUMBLE.  Well, yeah...but not a single one of those guys would ever win the Rumble..or even be in the final few competitors.  In fact, the winning team of Jack Swagger and Mark Henry basically had no impact on the match at all.  
The Ambrose Vs Owens match was probably the best match of the night.  But again, it was bogged down by being a bit predictable.  Once Owens set up the stack of tables outside of the ring, you pretty much knew he would be the one to go through it, and that was how he was losing the match.  I was watching the PPV with my friend Josh, and he called it Chekov's Table.   And that is exactly what happened.  
I did enjoy the Del Rio Vs Kallisto match, especially since Kallisto won it. But I'd be lying if I said the match was all that memorable.  I actually didn't even remember how the match ended until I went back and checked it out.  It was another "Chekov's gun" finish.  Heel exposes the metal under the turnbuckle. Face reverses a move, knocking the heel into the metal and getting the finish.  
For the Rumble itself, I do want to give WWE some props.  Even though the winner was predictable, they still managed to put on a pretty entertaining PPV. And the Rumble match was one of the better Rumbles in a while.  They didn't waste a lot of spots with surprise entrants who just showed up for a cheap pop to be eliminated quickly.
The two surprise entrants (AJ Styles and Sami Zayn) both had a pretty huge impact.  Styles got a great pop, and while he didn't do much, he was in the match for a long time.  And Sami managed to get some payback eliminating Kevin Owens, who took his NXT title and put him out for months with an injury.  
Chris: The lack of nostalgia acts allowed the return of Sami Zayn and debut of AJ Styles to garner major spotlight.  Let me start with the Phenomenal, I loved AJ's entrance.  They made him out to be a huge star, let all eyes focus on him, and even mentioned his IWGP Title reigns.  They made him out to be an immense star and used him like someone that matters.  As a fan, I can't ask for anymore than that!
Seeing Sami come in and then eliminate Kevin Owens was just perfect.  I like how they're merging NXT stories with main roster work.  I don't know when Zayn will be appearing on Raw regularly, but I'm certain it's going to happen soon enough.  And, finally, we can see that epic Zayn/Owens feud we didn't quite get in NXT.  It seems like it will be after Wrestlemania as Zayn is set to face the debuting Shinsuke Nakamura on the next Takeover special during Mania weekend. But holy crap, I'll take the slow burn on Zayn/Owens when we are promised Shinsuke vs. Sami.
Mike: I also thought the match did a great job building some other storylines.  Brock vs The Wyatts in particular.  Brock eliminated each member of the Wyatt Family one at a time, so when Bray came down, it seemed like he would be on his own...but the Wyatts came back into the ring (Rumble is NO-DQ) and managed to eliminate Brock.  
The Rumble had some other great moments too.  Like R-Truth running down with a ladder, thinking it was a Money in the Bank match  Kofi riding around on Big E's shoulders for a while outside of the ring. Miz coming down, realizing he didn't want to get in the ring while Lesnar and Stroman were still in there, so he went to sit at the commentary table for a while.
Chris: Again, the actual roster really got to shine without the nostalgia guys like DDP, Bubba Ray, or Diesel clogging the ring.  I love the legends, but those spots belong with the guys working their butts off currently.  The best of the silly moments was clearly R-Truth.  The ladder nonsense was just as funny as his Money in the Bank buffoonery and other bits in the past year.  They may not use him much, but when they do, Truth is must see.
About Kofi Kingston, I was a bit disappointed.  We were all really looking forward to Kofi's big moment, but this was probably the worst bit with in years.  It was too similar to last year's Rose Buds save, and it didn't come close to the barricade leap, hand walking, or the announce table save.  Ah well, on a nightly basis, Kofi is doing his most memorable work in years.  Hopefully next year Kofi will come up with something insane.
Mike: I also thought they made the right move with Reigns.  I had predicted Reigns would cut a path of destruction through all his opponents only to lose in the end.  Instead, they had him get beat down by the League of Nations fairly early on, and get sent to the back.  He comes back at the end of the match, and gets eliminated in the final three.
Chris: I didn't love Reigns getting carted out and then showing back up at the end.  It was as telegraphed as Triple H coming in at 30 and winning.  The build would have worked better if Reigns stayed in the whole time. I told you that they should have made Trips #31.  Vince comes out after Reigns apparently win the whole thing and says, "Didn't you read the fine print?  This is a 31 man match."  Queue up "The Game" and out comes an utterly dominant Triple H who wins against the battered Reigns, who was screwed over in a fresh way.
Mike: So, I am not sure if this is a good topic to open up, but it was something on my mind.  During the Charlotte Vs Becky Lynch match, Ric Flair causes a distraction by giving Becky a big ol' kiss on the lips.  I was actually a little surprised by that, especially when the commentators started joking about it, reminding us that Ric Flair did say back in the day he was "kiss stealing."  Personally, I wasn't all that bothered by it, but with all the talk in the media about "rape culture," I was pretty surprised that the WWE would allow that to happen.  It is something that could have gotten them a lot of negative press.  
---
NXT Results - January 27, 2016
- American Alpha def. Blake/Murphy with Grand Amplitude
- Dana Brooke and Emma are backstage.  Next week, Emma takes on the #1 contender for the NXT Women's Title, Carmella. Emma says that Carmella doesn't have the skills to beat Bayley, and she won't beat Emma either.  Carmella can only beat someone like Blue Pants.  Anything else she's done in NXT has been pure luck...and her luck runs out next week.
- Video of Sami Zayn in the Royal Rumble.  Kind of surprised they didn't mention that he eliminated Kevin Owens.
- Video package for Asuka
- Nia Jax def. Liv Morgan with a leg drop
- Enzo Amore, Big Cass, and Carmella are backstage.  Carmella promises to beat Emma and prove all the doubters wrong.  Enzo and Big Cass say they are gunning for Dash and Dawson, and their tag titles.
- Hype video for Baron Corbin
- Another video showing the dark side of the Vaudevillains
- Alex Riley def. Bull Dempsey with a spine buster followed by a flying knee, After the match, Alex Riley cuts a promo.  He says that the WWE hyped up Sami Zayn's return for weeks, but no one seemed to care he was coming back.  8 years in this business, and nothing for him.  I kind of liked this darker side of Alex Riley.  
- The Drifter is strumming his guitar backstage.  
- The Drifter Elias Sampson def. John Skyler with a neckbreaker
- Hype Bros are backstage.  They critique the Vaudevillains dark promo videos.  And then they get in a bit of a silly argument with each other.  This promo was a bit out there, but I thought it was funny.  The Hype Bros have a match with the Vaudevillains next week.
- Hype video for Samoa Joe
- Finn Balor will have a non-title match with Apollo Crews next week.
- Triple Threat match for #1 contender.  Sami Zayn vs Samoa Joe Vs Baron Corbin.  The match ends when both Sami and Samoa Joe lock submission moves on Baron Corbin at the same time.  He taps. The ref calls for the bell...and then realizes he has no idea who won.  GM William Regal comes down.  They discuss it.  Regal says he needs to go watch the video again. The show ends with no one knowing who will be the new number one contender.
Mike: Chad Gable never fails to impress me with his ridiculous variety of moves.  He basically showed several versions of arm drag takedowns tonight which was just so damn cool.  Between him and Jordan, I've never seen a tag team that manages to come up with so much innovative offense every single match.  I like that Blake and Murphy really know how to play the heel. During the match, Murphy faked an injury just to enable himself to hit Gable with a chop block.   It was a small thing, but it really helped tell the story and set the mood perfectly.  This was a real strong match to start the show.  Hell, it might have been the match of the night, really.
Chris: This was one of two competitive matches on the show.  That's the biggest disappointment with NXT a lot of weeks, you know the winner of too many of the matches.  With only an hour a week, why so many squashes!  That said, this match was perfectly played by all four guys.  Gable and Jordan get their rub, but Blake & Murphy came off as strong heels.
Mike: I watched NXT on Saturday morning...which was the same day Chris and I went to the GWF show we'll talk about later.  The reason I mention this is that I saw two wrestlers in the same day wearing gear which said "201," which is the same New Jersey area code I had when I grew up.  That said, Liv Morgan is no Danny Maff...though, we have no idea if Liv Morgan is a good wrestler or not.  Nia Jax continues to have dominating squash matches.  And it's a bit of a waste, especially since she's already lost a match to Bayley.  It's a little off when your dominating monster already lost a match.  I am having trouble connecting to Nia Jax as a fan, which is a shame, because I think she has a lot of potential.  
Chris: Total waste of time.  Like you said, why has Nia Jaxx already been pinned, and why the hell do I need to see her squash Liv Morgan.  Give the other matches an extra couple of minutes and spare us the filler.
Mike: THE RETURN OF ALEX RILEY!  One of the most underrated guys in the WWE or NXT.  He seemed a little less fluid than usual, but that's pretty normal when coming back from an injury.  Not sure Bull Dempsey was the right opponent for him anyway.  I was a little concerned that this return was so underhyped. I couldn't help but think of when Trent Barreta and Curt Hawkins returned from injuries only to basically be fired right away.  That said, both men have had terrific indy careers, so it might not be the end of the world if Alex Riley does leave the WWE…
Chris: Underplaying the return was well done.  It led to a great promo by Riley and his outrage at the sleight.  I hope there are some firm plans to use Riley in a meaningful way.  Tyson Kidd did dynamite work elevating the NXT roster a while back, and ARy can do the same, if they don't squash him out.
Mike: We got a lot of matches and segments squeezed into this show, but most of the matches were just squashes, and the promo videos were fairly weak.  I have no interest in Elias Sampson at all.  And it didn't help that the commentators seemed to be dumping all over him too. It is never good when your commentators aren't even trying to sell us on the guy that NXT seems to be trying to push.
Chris: Sampson will be jobbing quite soon.  He's pretty big, and that's about it.  I simply don't care when he's on screen, and when the commentators are bored, well, there goes your only other shot to get over.
Mike: Chris and I had talked about this some tonight, but I don't think Sami is 100% yet.  The main event seemed a little slow paced.  It wasn't a bad match, just not quite what I expected from these three.  One thing that did catch my attention was seeing a veteran like Samoa Joe in the ring.  There are just little things he does that helps sell a match so well.  Like when he kept sliding in the ring to stop the count when all three men were outside the ring.  Granted, triple threat matches are no count out in WWE, but I still thought that was a neat little attention to detail on his part.
Chris: Sami is shaking the rust off, for sure.  I hope he's taking it a little slower just to ease into things, and not because he's having trouble healing. I want to see Zayn 100% again.  Still, this was a solid main event that advanced storylines, showcased Corbin's improvement, and illustrated why Samoa Joe is a headliner everywhere he goes.  The finish with Zayn and Joe both getting Corbin to tap was a neat way to get Sami and Joe into the ring again.
---
Lucha Underground Results - January 27, 2016
- We start with Vampiro in the Youssef Florio Clinic, Psychotic Break Division. It's been 6 months since Vampiro's last breakdown.  A doctor is asking in he's had any nightmares, hallucinations, or violent thoughts.  Vampiro says no, but keeps flashbacking to his fight with Pentagon.  The Doctor hands him a bottle of antipsychotics and says that he needs to avoid the people and places that trigger his violent impulses.  
- Vampiro attacks the doctor and several orderlies, literally ripping them apart with his teeth.  Turns out that part was just a dream.  
- Vampiro agrees to the Doctor's conditions, and he's released.  Strykers is outside in a real hot car waiting to bring him back to The Temple.  Stryker warns him that the temple is now a much darker place.  Vampiro smiles, and they drive off.
- Since the season finale, Catrina has taken over Dario's office. Fenix comes in holding the Gift of the Gods Title.  He's here for Mil Muertes and the Lucha Underground title.  As the new ruler of the temple, Catrina says he can challenge Mil next week, if he still has the Gift of the Gods Title.  But King Cuerno is hunting Fenix and they will face off tonight for the Gift of the Gods Title.  
- Mil is sitting on a throne above the ring to watch the festivities.
- King Cuerno def. Fenix for the Gift of the Gods Title with his new finisher, a sick-looking package tombstone.
- Angelico, Ivelisse, and Son of Havoc arrive at the temple.  They want the Trios Title back. Catrine tells them that Mil wants to see them fight each other.  The winner gets a title match against Mil tonight.  They agree to the match. Ivelisse tells Catrina that after she wins the title, she's coming for Catrina.
- Catrina comes out to the ting.  She calls ring announcer Melissa Santos over, and we get some real hot teases with Catrina whispering sexy things into Melissa's ear.  Santos announces the triple threat match.  
- Catrina congratulates Cuerno and says "remember our deal."  Cuerno promises Catrina and Mil have nothing to worry about
- Ivelisse def Son of Havoc and Angelico in a triple threat #1 contender's match with a cradle roll up on Angelico.  Mil glares at her from the throne.
- 375 miles away, we see three guys in a car looking for the temple.  They encounter Lotus.  She tells them to come with her.
- Mil stands up and stalks to the ring.  Son of Havoc and Angelico cheer Ivelisse on.  Catrine emerges from her office.  The Disciples of Death appear from the shadows and take out Son of Havoc and Angelico, carrying them out of the temple.
-Mil Muertes def. Ivelisse to defend Lucha Underground title with the Flatliner.
- After the match, Catrina orders Mil to continue the assault.  Prince Puma rushes the ring and rescues her.  Mil is pretty pissed.  Pentagon slips in behind Mil.  Hits the Backstabber, and then he breaks Mil's arm.
- Lotus brings the three guys to Dario. He charges them $20 each and they enter a cheaper looking temple.  Matanza is waiting to destroy them.  Dario grins and counts the money.
Mike: LUCHA UNDERGROUND IS BACK!  I loved the opening video. One thing Lucha does so well is cinematic presentation.  Vampiro has been one of my favorites for a long time, and I thought this was a great way to get things started.
Chris: Vampiro came off creepy as hell and quite unsettling.  I loved it.  The hallucination where he beat up the doctor was the best part.  I know there a lot of hate online for Matt Stryker, but I enjoy his commentary.  When he picked up Vampiro, I marked out just a little bit.  A hot start, and we haven't even gone to the ring yet!
Mike: I have heard quite a few people call Vampiro and Striker the worst part of Lucha Underground.  I totally disagree with them on that.  They always have a lot of energy, and do a great job selling the product in the ring.  I also love that they put things in context with the bigger wrestling world.  A few times last year, they talked about different indy guys, even guys not in Lucha Underground.  I loved that.
The first match was a perfect choice.  Cuerno and Fenix are two of Lucha Underground's best. There was a lot of great offense here.  We got high flying, groundwork, and a strong submission game too.  Fenix always has something new to offer.  We saw a springboard cutter into a dragon sleeper, and a crazy stomp on the back of Cuerno while Cuerno was sitting on the turnbuckle  And Cuerno's new finisher was just vicious.   I am not sure Fenix should have lost the Gift of the Gods so quickly, but it makes sense in the current story as Mil rules all.  Fenix has always been his biggest threat.
Chris: Giving Cuerno the belt straight off was odd, but you have to make the heroes fight seem next to impossible.  There are clear character arcs planned here, so I'm sure it will all lead to a stirring conclusion.  The show keeps getting darker and darker, but that's not such a bad thing either.  I'm sure Rey Mysterio will start bringing some light back into the Temple very soon.
You broke down the match very well, but I will hit on that Cuerno finisher.  I guess you'd call it a rotating package tombstone, or something like that. Just nuts!
Mike: The triple threat match was probably the match of the night for me. I always like that the commentators seem to have no idea what happens in the backstage segments.  It's so strange for a wrestling show, and one of the many things that makes Lucha Underground so unique.  They genuinely seemed surprised when Melissa Santos announced this match.  I also loved that Stryker called this match a menage a trois of brutality.  This was exactly the fast paced match you'd expect from these three.  
Chris: Ivelisse always does a good job of working with the men.  She always looks completely overmatched, yet she mixes in believable, brainy offense that doesn't come off as completely fake.  The pop she got with the win was pretty awesome to hear!
Mike: The main event was pretty short, just reminding us of Mil's dominance.  Ivelisse did manage to get some offense in, and even seemed like she might steal the match a few times, especially when Mil went for a spear, and ended up hitting Catrina instead.  I was surprised when they had Pentagon give him a beatdown, even showing him breaking Mil's arm.  It was also cool that Vampiro was dead silent the whole time Pentagon was in the ring.  That was a real clever little touch.
Chris: The false finishes in the match were perfectly placed.  Ivelisse did it again.  She somehow appeared as a credible foe, at least for a little while.   That's all you can really ask for in wrestling.  Make the fans believe.  Between the work in the ring, and the realistic commentary from Vampiro and Stryker, this was a fun main event.  Way better than I would have expected on paper.
Pentagon coming out sure was a shocker.  Interesting to see see him involved in the main event picture, especially as a face.  I wanted him more involved in the big picture last season, so this is an exciting development as season 2 gets started.
Between the in-ring action, insane personalities, long term plots, and fantastical elements, there's nothing else like Lucha Underground.  Damn, I'm pumped for more!