Cheap Pops - Wrestling News & Views - February 8, 2016
FTC Statement: Reviewers are frequently provided by the publisher/production company with a copy of the material being reviewed.The opinions published are solely those of the respective reviewers and may not reflect the opinions of CriticalBlast.com or its management.
As an Amazon Associate, we earn from qualifying purchases. (This is a legal requirement, as apparently some sites advertise for Amazon for free. Yes, that's sarcasm.)
Submitted by

Critical Blast Staff

on Mon, 02/08/2016 - 08:40
Cheap Pops - February 8, 2016
by Chris Delloiacono, Mike Maillaro and Jeff Ritter
---
This Week:
Bret Hart Update
Lucha Underground Season 3
WrestlePro Debut show first matches announced
Lucha Underground Results
NXT Results
=============================
Bret Hart Update
WWE Hall of Famer Bret Hart revealed on Facebook that he has been diagnosed with prostate cancer:
It is with great remorse that I feel compelled to speak truthfully to my friends, family and my millions of fans around the world. In the past few years, I've spent more than enough time paying the price for all those years trying to be the best there ever was as a professional wrestler. I executed excellently and my proudest claim was that I never seriously hurt or injured another wrestler in my 23 year career. I've paid a price for all that "fake" wrestling. Aside from a devastating career-ending concussion and numerous surgeries when I was younger, in recent years I've had two knee replacements, two hernia operations, surgery on my right elbow, and, just a few months ago, I underwent a four-corner fusion of my right wrist that even now makes it most difficult to write or type.

Mark Helprin wrote: "We are all perfect clocks that Divinity has set to ticking when, even before birth, the heart explodes into a lifelong dance." I've had a great lifelong dance and I'm a survivor of many hard battles. I now face my toughest battle. With hesitation and fear, I openly declare myself in my fight against prostate cancer. In the next few days, I will undergo surgery with the hope of defeating this nemesis once and for all.

My fans have always looked upon me as a hero and I've always done my best to live up to that in and out of the ring. I beat the odds when I suffered my stroke in 2002, but it is now yet again, that I draw upon the many adults and young children I've met throughout my life who courageously fought and usually lost in their battles against this deadly disease. One year ago, I watched a brave young man named Whesley fight brain cancer to the end. If I can find even an ounce of his courage to stand unafraid and face the tough road ahead of me, I will march toward this destiny with his spirit chanting in my ear.

I make a solemn vow to all of those that once believed in me, the dead and the living, that I will wage my fearsome fight against cancer with one shield and one sword carrying my determination and my fury for life, emboldened by all the love that's kept me going this long already. Love is my weapon and I've got much of it around me all the time, for which I'm truly blessed and eternally grateful. My children, grandchildren, and my loving wife Steph have been and will constantly be at my side. I refuse to lose, I will never give in or give up, and I will win this battle or die trying.

Most important of all, I hope I can take the fight to prostate cancer. To be a leader in awareness and to set the example for men everywhere who find themselves in my very same shoes, that prostate cancer can be beaten.
Mike: Man, some weeks we just seem unable to escape bad news in this column.  Bret Hart is a legend in the business, and it just seems like he's been through so many terrible things.  Prostate cancer is just another in a never-ending series of shitty things.  But, Bret has gotten through everything else, and I'm thinking he will come out of this okay in the end too.
Chris: Bret is one of my favorite personalities in the business.  You're right about all the terrible things that happened to him.  Seriously, the guy has been through horrifying concussions that ended his career, a stroke, and now cancer.  WTF!  He's not even 60 years old!  
Thoughts and well wishes to The Best There Is, The Best There Was, and The Best There Ever Will Be!
---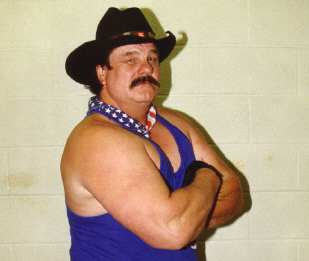 Blackjack Mulligan hospitalized
Bray Wyatt, Bo Dallas and their father, WWE producer Mike "IRS" Rotunda left last Monday's WWE RAW in Birmingham, Alabama to be with their grandfather, WWE Hall of Famer Robert "Blackjack Mulligan" Windham in Florida, according to PWInsider. Dallas and Wyatt will not be appearing on RAW tonight unless it's pre-recorded material.
Mulligan has been hospitalized in Florida and his condition is serious enough that the family left RAW to be with him. He was hospitalized in 2015 after suffering a heart attack, and has been dealing with health issues for years.
Mike: Our prayers and good wishes go out to the Rotunda family.  Obviously, I don't want to see anyone suffer from illness, but the Rotunda family have always had a special place in my fandom.  I loved Captain Mike Rotundo as part of the Varsity Club and when he inexplicably became a seafaring Captain. And IRS was just a great gimmick when I was a kid.
In recent years, I have became fans of his kids...and I was very fortunate to be able to tell Bray and Bo that when I met them both at WWE AXXESS a few years ago.  I also loved on NXT when then would talk about Bo's tributes to his family (the fingerless gloves for example).  So, when I heard the news about Blackjack, I really felt horrible for the Rotunda family.  
Chris: Blackjack Mulligan was towards the end of his career when I began watching wrestling.  Still, I remember quite well when he was competing under a mask as The Big Machine.  Together with The Giant Machine (Andre the Giant), Super Machine (Masked Superstar/Ax of Demolition), and a special appearance by the Hulk Machine at MSG, they had an epic feud with the Heenan Family.  Those were some pretty amazing early memories in my wrestling education!
The fact that Bo and Bray left TV to be with Blackjack cannot be a good sign at all.  The entire Windham and Rotunda dynasty have brought me so many unforgettable memories over the years.  My thoughts are with all of them right now!
---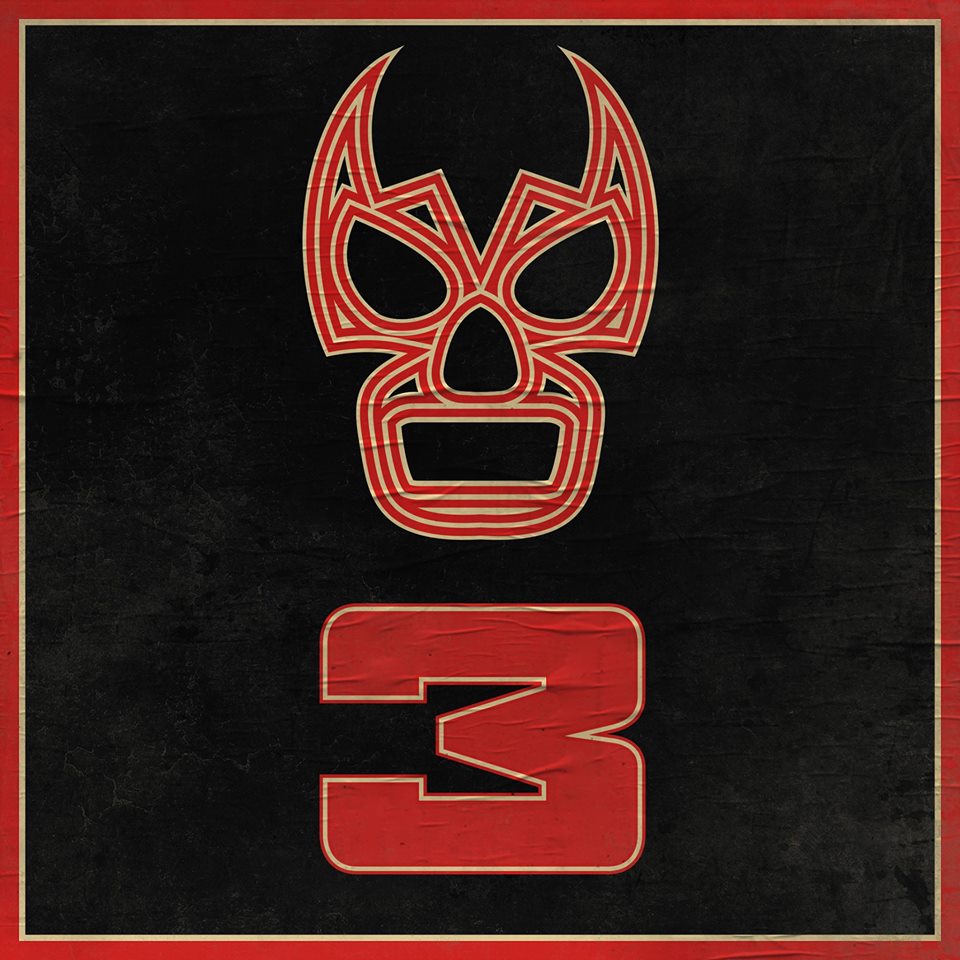 Lucha Underground announces Season 3
Mike: Apparently, the second season is off to a real good start.  Only one episode has aired so far, but that was enough for Lucha Underground to announce that Season 3 would be coming soon!  I'm real glad to hear this because there seemed to be some doubts even after the first season aired whether there would even be a second season.  This suggests to me that the company is in much more stable footing.
Chris: The promise of more Lucha really perks me up after those past couple of stories.  So many things frustrate us fans of the squared circle, but this is a strong building block. Count us lucky, many more nights of high flying action are in our future!
Mike: And as a bonus, Catrina gives us a tour of the Temple
https://www.facebook.com/LuchaUnderground/videos/1156716127686910
---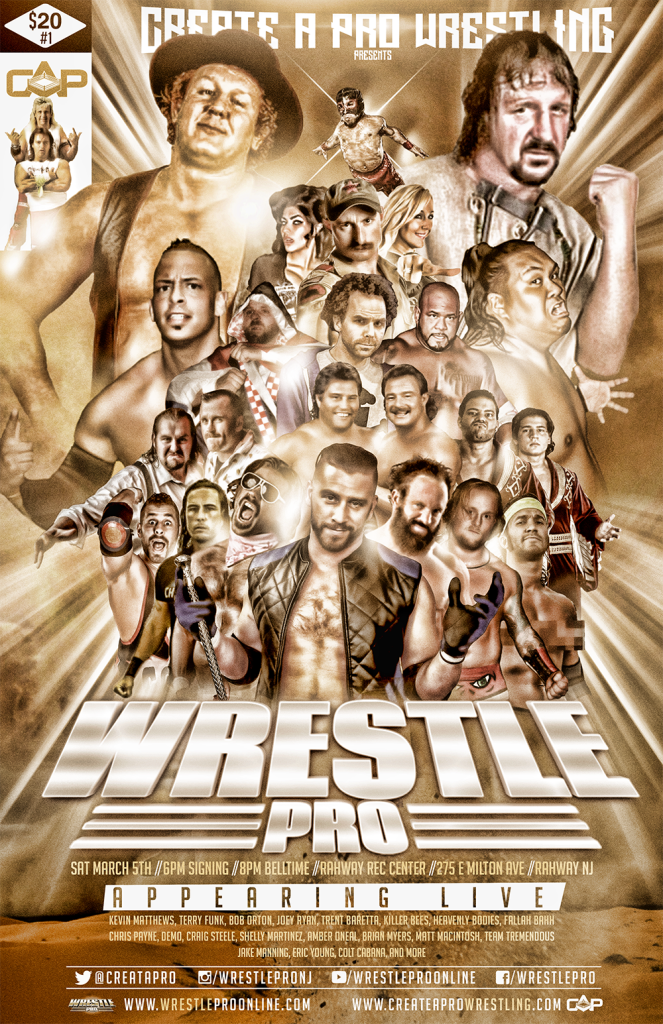 WrestlePro's March 5 debut show
Colt Cabana Vs Bobby Wayward

Amber O'Neal Vs Barni Hayden

Chris Payne Vs. Joey Ryan Vs Fallah Bahh Vs Brian Myers

Team Tremendous Vs Taboo Crew

Six Man Tag: Heavenly Bodies & Mystery Partner Vs Reynolds Brothers and Mystery Partner

Kevin Matthews Vs Trent ?

Pat Buck Vs Matt Macintosh

Danny Maff Vs Anthony Bowens

Lifeguard Mike Del lays down an open challenge

And a 35-Man Rumble!  
Chris: Mikey, Why the question mark for Trent Baretta?
Mike: Lol.  That is actually his wrestling name the last few years.  Someone asked Kevin Mathews the same exact question a few days ago on Facebook.  I think it's a play off "where's Trent?"  which came from Zack Ryder show...or at least was made popular there.   
This is already shaping up to be a hell of a card and it's still a month away.  I actually am not sure how they expect to fit all these matches in one night, especially with a 35-Man Rumble.  Hopefully they will give the matches enough time.  The two matches I am most excited about right now are Pat Buck Vs Matt Macintosh and Anthony Bowens Vs Danny Maff.  
Chris: That is a hell of a stacked event!  I get the feeling this will be a marathon show with all these matches and the Rumble. The two matches you highlighted are going to be really memorable.  I'm also excited to see Colt vs. Wayward.  That's the a match that should be a blast since Wayward is an absolute heat magnet, and Cabana panders and draws cheers.  Oh yeah, and that four-way!  Payne, Myers, and Bahh always put on a entertaining matches, but I'm anxious to see Joey Ryan live for the first time.  He's a rather interesting personality.
March 5tth is a date to circle on the calendar!
---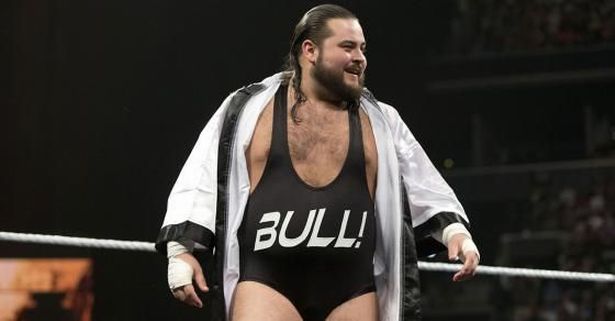 Five wrestlers gone from NXT
Mike: Bull Dempsey, Marcus Louis, Sylvester Lefort, Oscar Vasquez and Peter Howard were all released from NXT this week.  I don't know Vasquez and Howard, they had never been on NXT TV, and from what I heard they barely even wrestled on the NXT house shows.  
Bull Dempsey seemed to have a little momentum when they started the "Bull Fit" storyline, with him trying to get in shape.  But NXT seemed to lose interest in him pretty fast.  It's always tricky to go from a badass heel to a goofy face, and Dempsey didn't seem all that comfortable in either role NXT was trying to use him in.  He actually is already doing indy shows.  He was announced for WrestlePro's debut show.
I actually thought Sylvester Lefort had a lot of potential as a heel manager, but that role doesn't really exist in the WWE anymore.  He would have been a great fit back in the 80's, but not so much now.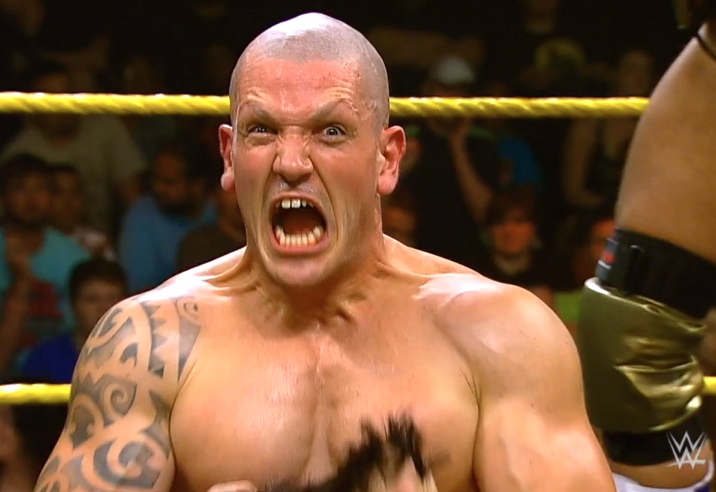 Marcus Louis supposed to be a big tough, but he just never seemed big or tough enough to pull it off.  I honestly don't like anyone losing their job, but my first reaction to this news was that none of these are real big losses to NXT.  I am not saying they can't do real well someplace else, but it didn't seem like they had much to do in NXT.
Chris: Lefort probably had the most success on TV.  He was a big part of the earlier days of NXT.  Unfortunately, that was back when the show was really just a developmental brand.  As time passed and the likes of Sami Zayn, Kevin Owens, Finn Balor, Asuka, and Samoa Joe came in, there wasn't TV time for guys like Sylvester.  
You nailed my thoughts exactly on Louis.  I don't know what WWE was thinking with him.  It never EVER worked.  He was essentially a throwaway henchmen for Lefort, and that just wasn't going anywhere.  Then he tried to be a madman like Kane, but he's little, so how was that gonna work?  Bad, bad booking considering he has ring talent.
As for Dempsey, he just never got used in a reasonable way that had any hope of getting him over.  They always shamed him and made him look like a loser. It really all started when he got squashed by Baron Corbin after a well built leadup.  Of course they should have put Corbin over, but Bull could have looked a lot better in losing.  He became a jobber-to-the-stars, but never came off in a positive light.  Guys like Ty Dillinger and CJ Parker did the same job but never seemed like an absolute joke to me.  I guess it's Bull's body type that worked against him.  WWE rarely pushes anyone that looks like Dempsey, so I don't even know why they signed him.  Just like Justin Gabriel (PJ Black), the independent scene is probably the best thing in the world for Bull.  Hey, it's just another reason to look forward to the WrestlePro show on March 5th!
Mike: I sometimes thing NXT just signs everyone they can and hopes something sticks.  Peter Howard is a great example.  When they hired him a year ago, he was a rugby player with no wrestling background.  I just scratched my head on that one.  There are plenty of real good guys on the indy circuit, and to me, they would make more sense than hiring someone just because they happen to be athletic or a have a good look to them.  NXT developmental is not magic.
You make a real good point about Dempsey.  One of the biggest problems with WWE/NXT is that they don't always seem to be able to put both wrestlers over at the same time.  There are plenty of ways of losing a match while still looking strong.  I think Lucha Underground in particular does a real strong job at that. But when you lose a match in NXT or WWE, too often they seem to put one guy over without ensuring the loser still looks good.
Chris: I think WWE realized in the past year that great athletes don't necessarily make amazing wrestlers.  That's why we've seen the additions of Joe, Balor, AJ Styles, Shinsuke Nakamura, etc.  All these guys can go in the ring, and that beats a guy that played rugby.  Look how long Baron Corbin has taken to develop.  He is making progress but it's damn slow.  It's just not easy to do.  Sure you may be able to develop people like Joe or AJ but it's going to take many, MANY years.
---
Lucha Underground Results 2/3/16
- Prince Puma is working out backstage, still thinking about his loss to MIl Muertes at Ultima Lucha.  Pentagon Jr comes in and thanks Puma for helping Pentagon please his master last week.  Tonight, they will team up.  He hopes Puma will help him continue to break bones.  Pentaon says that after they defeat the Disciples of Death, Pentagon will be coming after Puma.  Puma and Pentagon have a quick fight backstage.  Puma shoves Pentagon against the wall by his neck and walks off.
- Johnny Mundo def Killshot.  Ref bump.  Johnny hits a pretty crazy low blow.  Then the End of the World for the win.  
- After the match, Johnny cuts a promo.  He calls Mil out.  He tells them that the earthquake that "shook Mil up as a kid is nothing compared to the End of the World."  Cage comes out.  He tells Mil that as soon as "your booboo is gone, I watch a match.  I'll break you in half."  Johnny and Cage get into it.  Cage says "Let's thrown down."  Johnny decides to back off.  Cage points to Mile.  Johnny sneaks back into the ring and attacks Cage from behind.  Cage fights him off.  He goes for a Gorilla Press, and Johnny escapes and runs off.
- Marty the Moth has Sexy Star as his prisoner. He brings her a butterfly.  He says that this is all for Star's own good.  Marty says "My sister says it's almost time for you to spread your wings and fly back to the temple.  But you won't be alone, we'll be coming with you."  Marty crushes the butterfly and gives a real creepy laugh.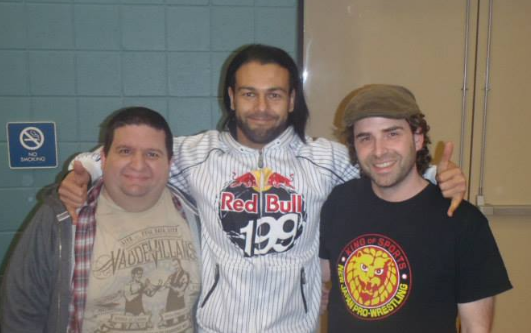 - Promo video for Darewolf PJ Black.  He's a lone wolf looking for a thrill.  And that is what brings him to the temple.  He's addicted to danger.  He gets in a fight in a motel parking lot with some masked bikers.  One pulls a knife on him, but he takes them both down.
- The Mack def. PJ Black, reversing a dive into a flying cutter.
- Intro video for a new masked woman wrestler.  Kobra Moon debuts next week.  She says she's been called a lot of things. SInful. Evil. Sexy. Venomous. And she is all of those things, and they make her deadly. She beats up a bunch of random guys.  Sort of like PJ Black did in his earlier video.  Man, all the Lucha Underground guys and girls are criminals outside of the ring…  
- Puma/Pentagon Jr def. Disciples of Death in a 2 vs 3 handicap match.  Puma hits the 630, but Pentagon slides in and steals the pin from his partner.  They argue after the match.  Puma goes to punch Pentagon, but Pentagon hits him with a back stabber.  Pentagon goes to break Puma's arm, but Puma escapes. Pentagon is forced to flee.
- A shadowy figures is with the new Dragon Azteca.  The original Dragon Azteca trained the man in the shadow to be his replacement, but the man in the shadow went in a different direction.  It's time for the new Dragon Azteca to take his destiny.  The man in the shadow is revealed to be Rey Mysterio, who says, "I have my own mask."  
Mike: Typically when I do these results, I am doing other things while the show is on, like folding laundry.  Usually when a promo comes on, I am not watching the screen, just listening.  You can't get away with that during Lucha Underground.  First of all, at times the promos are in Spanish with subtitles.  And they are always so cinematic.  The opening promo with Pentagon and Puma was a perfect example of both of these "problems."
Killshot and Johnny Mundo was pretty much exactly what I expected from these two  Great match.  Lots of high flying, but also some real high impact moves too.   I have heard a lot of people complain about the ref bump finish, but since Lucha Underground doesn't overuse that, it didn't bother me at all.  I loved Johnny's innovative low blow.  Throw opponent over your head and hit him with a mule kick on the way down.
Chris: I miss ref bump finishes.  Yes, they were overused in the past, but they are underused now.  It's not like the ref was knocked unconscious and received his third concussion of the night.  He was crashed into and shaken up.  It left him out of position to miss the low blow.  Fun match with a strong finish.
Mike: Typically in Lucha Underground they refer to Willie Mack as "The Mack."  I noticed a few times Striker called him Willie in this match.  Striker seemed to have some trouble remembering to call formerly known as Justin Gabriel by his new name PJ Black, which really seemed to amuse Vampiro.  PJ Black showed off a wide variety of moves.  He is one of my favorite wrestlers.  A very talented, underrated guy.  I was surprised they gave The Mack the victory over PJ in his debut match.  But that is one of the things I love about Lucha Underground, you can't always predict the winners.
Chris: I enjoyed the vignette with PJ Black very much as well as the match itself.  Can you ever remember a wrestler debuting with a movie short and then losing the match?  Very surprising, but like you said, it worked.  PJ didn't look bad in losing, either.  He preened a little on the ropes and paid for it.  Good booking!
Mike: In the main event, Puma and Pentagon told a great story about being forced to work together.  They set up a great feud here, and I can't wait to see them fight.  The Disciples of Death played the number games taking advantage of their opponent's inability to work together.  I like the Disciples of Death better than The Crew, who were the heavies last season.  They just seem a lot more convincing in the role.
Chris: The Crew were good in the ring but never appeared as a viable threat.  Muertes and the Disciples seem totally, utterly, and completely unstoppable. Especially when you consider all the "good" guys are on a different page.  That's actually kind of an interesting premise for the season.  The heels are united and the faces are dis-unified.
Mike: I loved the final promo with Rey and the new Dragon Azteca.  It was a real highlight for me, especially the last reveal with Rey...though I recognized his voice immediately when he was in the shadows.
Chris: I imagine Rey is going to be the man to help overthrow Mil Muertes's hold on The Temple.  Seems like a fitting role for an all time great.  The entire season is already filmed, the character arcs are in place, and I'm certain we will get a satisfying series of episodes.  It's nice to see wrestling with a well built story.
---
NXT Results - 2/3/16
- Vaudevillains def. Hype Bros with the Whirling Dervish
- Three weeks ago, Carmella won a battle royal to become the #1 contender.  Carmella talks about being in line to face her best friend Bayley.  This was a real good promo.  I had no idea her dad was a wrestler.  Tonight, Carmella faces Emma.  Carmella says she is going to prove tonight that she deserves her title match next week with Bayley.
- Dash and Dawson are backstage.  They aren't all that impressed by Enzo and Big Cass's complaining and whining.  They had their match, and Enzo and Big Cass lost as usual.  Dash and Dawson are on their way to becoming the greatest NXT champs of all time.  They will face Enzo and Big Cass again, and the results will be the same.
- Carmella def Emma with a backslide
- Recap of last week's finish with both Sami and Samoa Joe making Corbin tap out.  Sami says he hopes Regal makes the right call on who is the real #1 contender.  Joe is asked what he thinks of the situation, but he storms off without answering.  Regal will give his answer tonight.
- Promo video for American Alpha
- Enzo and Big Cass def unnamed jobbers (the commentators referred to them as Jamoke 1 and 2 with Air Enzo.
- Apollo Crews talks about his match tonight with Finn.  He was robbed of his chance to win the NXT title, but it's important that he show tonight that he can beat Finn, even if the title isn't on the line.
- Regal is about to announce his decision for the #1 contender.  Baron Corbin comes in, demanding he deserves the spot.  Regal says the one thing that was clear last week was that Corbin lost and he is out of contention.  The match will be between Sami and Joe, and the winner will face Finn at the next Takeover show.
- Asuka def. Santana Garrett with Asuka Lock
- Finn talks about controversy in the #1 contender situation.  He thinks Regal made the right decision.  Tonight Finn faces Apollo Crews, and while Apollo is good, Finn is the best.
- Finn Balor def. Apollo Crews with Coup De Grace followed by what I think was a botched elevated DDT (it ended up looking like a suplex).  After the match, they shook hands.
Mike: I love how high energy the Hype Bros are when they come down to the ring.  It's a great way to get the crowd excited for a show.  Granted, I have a Zack Ryder bias.  It thought it was great that the commentators put Ryder over, even talking about his US title victory, which is one of my favorite moments in wrestling.  I also liked that they gave the Vaudevillains a bit more of an edge lately.  I think they work better as heels for the most part.  This was a solid, competitive match.  Maybe not as many innovative moves as we're used to seeing in the tag team division lately, but I still liked this one a lot.
Chris: It's amazing when anyone makes Ryder out to be a star.  The guy was seriously over at one point, still has his fans, and has accomplishments in WWE. Making anyone out to be a loser does nothing for the product.  It's kind of what I said about Bull Dempsey earlier.  They need to hype, pun intended, their guys up, not tear them down.  Hopefully this is a sign that Ryder will be taken more seriously.  He's helped make Mojo fairly watchable, which is something that couldn't be said during his solo run.
As for the Vaudevillains, making them heels is a no-brainer.  I never understood why they got turned in the first place.  They look like heels and have the word "villain" in their name.  This match made both teams look good, and that's all you can ask for as a fan.  That means one less squash on NXT, which has been a problem of late.
Mike: The Carmella Vs Emma match was a good match too. It is nice to see some real matches on NXT and not just a bunch of quick squashes.  Emma has a lot of talent, and Carmella has come along real quick.  This is how you push and develop a wrestler.  Dana Brooke as Carmella's loud manager has been a great role for her.  I thought this whole segment was really well done.
Chris: Emma has reinvented herself, and once again shown why she was one of the absolute stars of the show a few years ago.  Emma still loses too much, but with Dana at her side, they still seem like a formidable threat.  Carmella has come so far, it's just brilliant to watch.  I love how they've toned down the Jersey attitude just a bit.  She's no longer such a caricature of what people think we are like in NJ.  Instead, she's got the 'tude, but it's more believable, and it's mixed with real heart.  She's got a chance to take over for Bayley as the top female star on NXT.
Mike: The Enzo/Big Cass match was the only real squash of the night, but I didn't mind since we still got three good matches out of the show.  
I was surprised by the Asuka/Santana Garrett match.  I figured Asuka would crush her, but they actually made this match pretty competitive.  I wish they had given it a little more time.  Santana Garrett seems like she can really go in the ring.  Asuka is a force of nature, but Garrett seems like she could have a huge future in NXT based on this short match.
The main event felt flat to me.  There was a little too much submission work to start the match.  These guys are both so fast and explosive, and this match just didn't let them show off their talents all that well.  I definitely felt my attention wandering a few times.  Every time they teased things speeding up, it just went back to a wear down war.  Just not my type of match.
The show started strong, but kind of trailed off.  The main event was surprisingly weak considering what these two guys are capable of.
Chris: I didn't find the main event entertaining at all.  They did some nice work towards the finish, but this was slow and boring, which are not what I want to see from Finn and Apollo.  They didn't give them enough time to work the submission style.  If the match had been thirty minutes, and this was the build, sure. Instead, it was ten minutes of dreck, with a nice finish.
Mike: While we're talking, I want to talk about Finn's title reign.  I like Finn Balor, but it's just felt like his NXT title reign has been underwhelming.  It didn't help that most of the focus has been on the number one contender and Finn doesn't really have the personality to carry a story where he's not at the center of the story.  I can't help but compare Finn to past NXT champs, and this reign just feels like it's missing something.  Some of it might be that NXT is in a constant state of transition.  Right now, their star power is kind of lacking.  NXT is all about the strong women and tag team division these days.  The single's men division is at one of its low points right now.  I don't think Finn is to blame, but the booking around him has kind of tainted his reign.
Chris: I agree that Finn's reign hasn't been all that special.  We've only seen him work big matches with Kevin Owens and Samoa Joe.  He hasn't gotten much chance to shine on the weekly show.  Honestly, I think Finn's a little boring as a babyface.  He's just a little too vanilla, which is odd since at big events he comes to the ring in makeup and all the crazy trappings.  I'm hoping we get a heel turn sooner than later, and then see what Finn can do with a little added viciousness.  Pulling in some of the Prince Devitt pompous style from his Bullet Club days would perk up his time as champ.  
Mike: One of the biggest problems with NXT lately seems to be that they have real strong Takeover shows, but the weekly shows themselves don't always seem to have the same heft to them.  During the match tonight, they actually mentioned that Finn had not been in action since NXT Takeover London...which was almost two months ago.  Why not have Finn come out every few weeks and do a squash match.  Not saying I want to see more squash matches, but they pretty much did that for every NXT champ in the past just to keep them upfront in people's minds.  
Chris: Even better, give him a match with a midcarder every once and awhile.  Something other than languishing on the sidelines.