Cheap Pops - Wrestling News & Views - March 28, 2016
FTC Statement: Reviewers are frequently provided by the publisher/production company with a copy of the material being reviewed.The opinions published are solely those of the respective reviewers and may not reflect the opinions of CriticalBlast.com or its management.
As an Amazon Associate, we earn from qualifying purchases. (This is a legal requirement, as apparently some sites advertise for Amazon for free. Yes, that's sarcasm.)
Submitted by

Critical Blast Staff

on Mon, 03/28/2016 - 08:40
Cheap Pops - March 27, 2016
This week!
Does Stan Hansen belong in the WWE Hall of Fame?

NXT Takeover Dallas Predictions

NXT Results

Lucha Underground Results
---
Does Stan Hansen belong in the WWE Hall of Fame?
Stan Hansen, Borger, Texas' nastiest resident, will take his place in sports-entertainment history on the eve of WrestleMania 32, when he is inducted into the WWE Hall of Fame's Class of 2016.
Hansen's journey to the ring began in an unusual place: On the gridiron at West Texas State University, a factory for future wrestlers. When his football days came to an end, Hansen stepped into the squared circle and quickly earned a reputation as one of the most vicious competitors in the sport. Hansen's style of wrestling wasn't technically proficient or beautiful by any stretch of the imagination. It was dirty, gritty and ferocious. And it worked.
With an ever-present scowl on his face and his bull rope in hand, The Bad Man from Borger made his way to WWE in 1976. Hansen immediately set his sights on then-WWE Champion Bruno Sammartino. The double-tough Texan stunned fans when he broke The Living Legend's neck with a devastating clothesline that would become known as the Lariat.
After a rematch with Sammartino at Shea Stadium, Hansen traversed across the Pacific Ocean to Japan, where he became a legend. One of the most feared foreigners in Japanese wrestling history, Hansen was the first gaijin to earn victories over the country's most revered grapplers, Giant Baba and WWE Hall of Famer Antonio Inoki. While in Japan, Hansen also formed one of the most devastating tag teams in wrestling history with an old college friend, the unhinged Bruiser Brody. The cowboy and the fur-clad wildman had Japanese fans running from them as they entered the ring, and their opponents begging for mercy.
In between trips to Japan, Hansen returned to the U.S. to unleash his brand of brutality on American soil. The Bad Man from Borger won the AWA World Championship by defeating Rick Martel in 1985. He never lost the title, choosing to vacate it by running it over with his truck. In 1990, he ended Lex Luger's record-setting reign as United States Champion. By 1991, he exclusively competed in Japan for the next 10 years, retiring in 2001 as a decorated champion and a legend in The Land of the Rising Sun.
Now, the surly outlaw will receive sports-entertainment's highest honor, when he takes his place in the WWE Hall of Fame.
Mike Maillaro: I will say upfront, I have really never seen any of Stan Hansen's in-ring work.  But there are men and women in all fields who are so legendary that even if you haven't seen their work directly, you have to have an appreciation for them if you can claim to be any kind of fan of the endeavor.  And that is exactly how I feel about Stan "The Lariet" Hansen.  We worked in the WWF, AWA, and all over the world, and always left a huge impression.  I would easily compare him to someone like Babe Ruth in terms of his importance.  So this is an easy one for me, I really don't think you can HAVE a WWE Hall of Fame if you don't include such an important figure as Stan Hansen.  Part of me cringes when I think of some of the the guys and gals who were inducted before they got around to him…
Josh Pollard: That is pretty much what I was thinking. You couldn't really call him a WWE guy, but he was such a presence everywhere else that he kind of has to be in. Hey Mike, go watch his match with Vader. But prepare to be disgusted.  ;)
---
NXT Takeover Dallas Predictions
1    Austin Aries vs. Baron Corbin    
Mike: Baron Corbin is one of those guys who always ups their game in a big match.  Back in the day, I was really getting sick of watching him win squash after squash, but then he had a really good match with Adrian Neville.  That was when I first started to see that Corbin really has a lot of potential, though it takes the right opponent and the right match to bring that out.  Corbin might not be THE TOP GUY in NXT, but he is great at working with those top guys.  He deserves his spot for sure.  
This match with Austin Aries fits real well.  For the longest time, Corbin has had a chip on his shoulder with indy guys who came into NXT and "jumped over him" to get title shots.  Corbin deciding to wreck Austin Aries' debut as NXT's next big thing created a red hot storyline.  I am pretty surprised to say this, because this show has a great card, but this might be one of the matches I am most looking forward to.
Aries wins the match, because it is always a bad idea to have someone lose their debut.  I do think this feud may go on for a while after this match, so Corbin will have plenty of opportunity to get the win back.
Mike's Prediction: Austin Aries
2    The Revival (Scott Dawson and Dash Wilder) (c) vs. American Alpha (Jason Jordan and Chad Gable)    Tag team match for the NXT Tag Team Championship
Mike: American Alpha has been climbing the ranks of the tag division steadily.  They are a terrific team and both guys are ridiculously over with the NXT crowd.  The Revival have a real smash mouth style.  Really, both teams kind of came out of nowhere in a short period of time to become top-tier tag teams.  They have matched up well in the past, and I expect this one will be their masterpiece.  For some reason, they don't seem to have too many face tag teams actually win Takeover matches, but I think NXT Takeover Dallas will be American Alpha's time to take over the top of the mountain.
Mike's Prediction: American Alpha
3    Apollo Crews vs. Elias Samson    
Mike: This match is a total waste of Apollo Crews.  I am not sure what happened here.  If NXT Breaking Ground is to be believed, Apollo Crews was thought of as the same level as Kevin Owens.  I know reality shows aren't always real, but they made it clear that he was only the second person in NXT's history to get their pay bumped up to max as quickly as he did.  But despite that, they seem to have no idea what to do with him.  Which is kind of insane.  He's strong, agile, has a incredible charisma to him.  And somehow, he ends up in a match with The Drifter?  Yuck.  If there is any justice in the world, Apollo crushes Elias, and he drifts off of my TV for good.  
Josh: I feel sad whenever I see Samson, since damn, there is so much potential in a Tom Waits gimmick (I assure you that I'm totally sane. It's a great idea). The bits where he just sits outside of buildings playing his guitar and singing word salad lyrics are great. The rest...is not. He wins here though since they seem determined to push him.
Mike's Prediction: Apollo Crews
Josh's Prediction: Elias Samson
4    Sami Zayn vs. Shinsuke Nakamura    
Mike: I think this will basically be Sami Zayn's farewell match in NXT.  I am really torn about who takes this.  Sami is on his way out of NXT to the main roster, so it seems like it would be a bad idea to have him go out on a loss.  Especially since he will be participating in Wrestlemania just two days later.  But Shinsuke Nakamura is making his debut, and very few guys in WWE/NXT make a big debut and end up losing the match.  Unlike Lucha Underground, where the debuting guy ends up losing most of the time.  I think I will probably end up going with Sami on this one. He just had a big loss against Samoa Joe, and killing all his momentum before he hits the main roster seems like a terrible idea.
This will probably end up being the match of the night, as long as they give it some time, and Nakamura has adapted to the WWE style well.
Mike's Prediction: Sami Zayn
5    Bayley (c) vs. Asuka    NXT Women's Championship
Mike: Like Sami, I think Bayley will likely be making the jump to the main roster soon.  Asuka has been tearing it up lately.  I do have concerns that Asuka seems to injure quite a few people, but I still think she is primed to be the top female for the division moving forward. Hopefully NXT will elevate some of the other women in the next few weeks to give her some real competition.  NXT seems to have plenty of talent there, though they seem hesitant to give them much of a spotlight.  I think that's a huge mistake, and hopefully it will change over the next few weeks.
Josh: I really like Asuka way too much. She's just a maniac who goes out there, wrecks everything in sight, giggles like it's hilarious and moves on. That, that is awesome. Don't know who wins this, as Asuka's win streak has to end eventually. But she's also the perfect one to finally bulldoze poor Bayley, so...
Mike's Prediction: Asuka
Josh's Prediction: Hell if I know...Asuka because bias
6    Finn Bálor (c) vs. Samoa Joe NXT Championship
Mike: Since I already picked two title changes, I will say that the title stays with Finn Balor.  Though I do think it's just as likely that Samoa Joe beats him.  The build up for this match was a little strange.  It was all about Samoa Joe Vs Sami Zayn to decide who the number one contender is.  Finn was basically just kind of there in the background. That actually seems to have been what NXT has done with him for most of their title run.  I actually like Finn a lot, but they don't seem all that certain what to do with him.  I kind of think they may be biding their time until they debut the "Balor Club."  Which might actually happen at this show.  Maybe they will give Finn the win and help keep this rivalry going.
Mike's Prediction: Finn Balor
---
NXT Results - March 23, 2016
- Johnny Gargano def. The Drifter Elias Samson with a roll up.  After the match, The Drifter attacks Gargano.  Elias looks like a total madman.  Apollo Crews runs down to save Johnny.  Elias eyes Apollo up and walks away slowly.
- Finn Balor is getting ready for a match.
- Great video package talking about NXT's growth over the last year or so.  The video was promoting next Friday's NXT Takeover Dallas.
- Finn Balor def. Rick Swann with Coup De Grace followed by Bloody Sunday.
- Emma and Dana Brooke are backstage. Dana says that she has been working with Emma to prepare her for Asuka.  Emma is going to prove that she should be the one having a title match at NXT Takeover.
- Video package for Shinsuke Nakamura signing on with WWE and the announcement that he will be facing Sami Zayn at NXT Takeover Dallas.
- Alexa Bliss def. Sarah Dobson with sparkle splash after Blake and Murphy interfere in match.
- Samoa Joe is in back. He's asked, "What do you think about Finn's victory over Rick Swann?"  Samoa Joe scowls and storms off.
- Bull Dempsey is coming out for a match against Danny Birch.  Samoa Joe attacks Bull from behind and locks on the Coquina Clutch.  He then gets in the ring and does the same thing to Danny Birch, who wasn't smart enough to run.  Samoa Joe yells that Finn is next.
- Awesome promo video for American Alpha.  They talk a lot about their amateur background.  They both fell short of their goals in the past (Jordan with a National Championship, Gable with Olympic gold), and they are determined to win the NXT Tag Titles.
- Asuka is getting ready for her match with Emma.
- Real annoying teaser video that just keeps saying "No Way, Jose" over and over again.  
- Next week, Apollo Crews takes on Alex Riley.  And Samoa Joe takes on Bull Dempsey.
- Asuka def. Emma with the Asuka Lock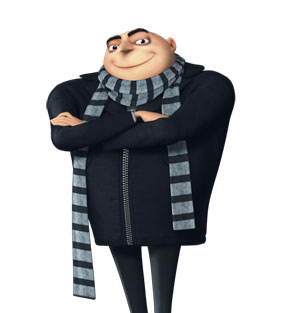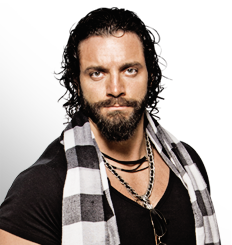 Mike: Hey Elias, Gru called. He wants his scarf back.  During the opening match, I said, "If Johnny Wrestling loses to this clown, I am going to riot."  Mind you, I was watching this match in my own living room, so that would have been a terrible mistake.  But that is just how much I hate The Drifter.  Johnny had a good showing in this one, but I watched the match with total dread waiting for Johnny to lose.  It was great to see him get the win.  And this does explain why Apollo Crews is facing The Drifter at NXT Takeover Dallas.
I had said a while ago that Finn needed to wrestle more outside of events.  Rick Swann seems to have a lot to offer. I hope they do a lot more with him.  The crowd was really into this match.  It started off kind of slow, but once the match got rolling it was an entertaining match.  Finn mostly controlled the match, though Swann had some chances to show what he can bring to NXT. Again, I really hope he gets the opportunity to have more matches.
I just noticed something.  Finn won the title in Japan.  He defended it against Owens in Brooklyn.  He defended it against Samoa Joe in London. And his match with Samoa Joe next week is in Texas.  Odd that all his big moments seem to happen outside of NXT's home in Orlando.
Oh look, another new NXT woman who didn't get an entrance. Dobson's outfit made her look like an evil ladybug.  I hate one sided matches. Dobson did start to get some offense in, but was beaten by Blake and Murphy.  I kind of hope she gets a rematch, but it's very unlikely.
Another random observation. Most of the commercials I see for Wrestlemania on the Network are focused on "The Rock will be there."  I love The Rock, but it's a little sad that a non-wrestler is the only real draw Wrestlemania has going for it this year.
Emma continues to impress me, even though WWE still seems to have no idea what to do with her.  Asuka kept trying to lock on submissions, but Emma kept breaking loose. These two don't always seem in sync in the ring, but I still mostly enjoyed this match.  It was a little slow paced at times; I am not really a fan of long chains of submission moves.  
This show was mostly about building for NXT Takeover Dallas...which was a bit odd because we still have a whole episode next week before Takeover.  This was more of a "go home" show, which makes me wonder what we will get next week.  Probably just more of the same.
---
Lucha Underground Results - March 23, 2016
There was an online only match this week to decide who got the last spot at Aztec Warfare.  Joey Ryan won it over Castro, Cisco, and Killshot.
​
- Fenix is backstage.  Pentagon Jr tells him that he will be winning the Lucha Underground Title tonight.  The lights go out.  Catrina appears. She says, "You know nothing about the darkness. You are not invited to tonight's Aztec Warfare match.  You lost your privilege when you laid hands on me."  Pentagon doesn't fear Catrina or Mil Muertes.  He only fears his maser.  Catrina warns him that he doesn't know true fear. Catrina then tells Fenix "Tonight, you take your last breath.  Mil takes his title back."  Catrina vanishes.  Both men go their separate ways.
- Aztec Warfare.  Basically like the Royal Rumble, though all eliminations are done via pinfall or submission. The winner of the match is the Lucha Underground champion.  The announcers say that this is the first time the Lucha Underground title will be defended in Aztec Warfare. This is technically true, though Prince Puma did win the title in Aztec Warfare last year.  Famous B is in the crowd looking for potential new talent.
1. Fenix  (same number he had last year)
2. Rey Mysterio.  Huge pop from the crowd when Rey makes his debut.  By the way, they called him Rey Mysterio, not El Rey like many sources had speculated on.  
3. King Cuerno
4. Argenis
Rey eliminated Argenis with the 619 followed by a frog splash.  Crowd started chanting for Eddie Guerrero.
5. Johnny Mundo
6. Joey Ryan.  Joey handcuffs himself to the rail outside the ring.
7. Prince Puma (also same number as last year)
8. Jack Evans.
Rey makes King Cuerno tap out with an armbar.
Everyone starts to stomp on Evans.  Even Johnny tries to join. But all the wrestlers turn on Johnny.  Johnny and Jack form an alliance of gringos.  
9. Taya
Taya joins Johnny and Jack.
10. Cage
11. Mascarita Sagrada
Team Mundo attacks Cage, and he manages to throw them all around like rag dolls.  Johnny throws Cage through the office window, but it doesn't seem to phase him all that much.  Cage hits Weapon X on Mundo, and rolls him back into the ring.  Prince Puma hits a standing Shooting Star Press to eliminate Johnny Mundo.
12. Marty the Moth
13. Drago.  
Jack Evans freaks out when Drago comes out.  Their feud definitely isn't over.
Rey hits a frog splash on Marty the Mothe.  Mascarita Sagrada helps with the pin.
14. The Mack.  Mack attacks Marty as he's leaving the ring side area.
15. Chavo Guerrero Jr.
Chavo makes Mascarita Sagrada tap out to the camel clutch.
Johnny Mundo breaks a cinderblock over Cage's head. Taya pins Cage to eliminate him.
Fenix eliminates Taya with a bridging German Suplex.
16. Darewolf PJ Black.  
17.Aerostar
Drago and Jack Evans had been fighting all over the arena.  PJ goes to help him, and Aerostar joins the fight as well.   Aerostar hits a top rope Canadian destroyer to eliminate Jack Evans.  At the same exact time, PJ Black hits a brainbuster on Drago to eliminate him.
18. Dragon Azteca Jr
19. Texano
Texano hits a sitout powerbomb to eliminate PJ Black
20. Mil Muertes.
Pentagon rushes through the crowd and attacks Mil from behind. He hits him with several chair shots and rolls him in the ring. Rey hits a frog splash and Puma and Rey both pin him for a fast elimination.  Catrina is pissed.  She starts screaming at Vampiro, and slaps him.
The countdown clock appears again.  When it reaches zero, Dario Cueto comes out.  "I am Dario Cueto. This is my temple."  Catrina looks pissed. He declares himself the boss and introduces the last entract. His brother The Monster Matanza Cueto.
Matanza is a massive dude with a monster mask.  Everyone gangs up on him, but he manages to fight them all off.  He hits some kind of crazy power slam on Fenix to eliminate the champ.
Mack hits a stunner on Matanza.  He doesn't seem to care.  German Suplex to finish off Mack.
Aerostar jumps Matanza.  Matanza hits a big clothesline, then finishes Aerostar with another German Suplex.
Texano ties to choke Matanza with a bullrope.  Matanza beats Texano with a sitout powerbomb.
Matanza sets his eyes on the still handcuffed Joey Ryan.  He breaks the rail holding him and throws Joey in the ring. Matanza hits several gutwrench suplexes, and then pins him.
Chavo throws Dragon Azteca at Matanza.  Dragon Azteca tries to fight, but Matanza is just too much.  Massive chokeslam eliminates Dragon Azteca.
Chavo tries to make a deal with Dario.  Dario tells Matanza to take him out.  Standing shooting star press to eliminate Chavo.
Pume and Rey are all that's left.  They try to work together, but Matanza is able to fight them both off.  He hits a bunch of suplexes on Puma and finishes him off with a german suplex.
Rey gives it everything he has.  He hits the 619.  He goes up to the top rope. Matanza reverses a hurricarana into that same sick power slam he started the destruction with.  Matanza wins Aztec Warfare and the Lucha Underground title.
Mike: Aztec Warfare works better than the most recent Royal Rumbles for several reasons.
There is just about no filler.  Basically every entrant in this match was part of a storyline, and that storyline moved forward during this match.  The only real exception was Joey Ryan, but it was pretty hilarious how Joey handcuffed himself to avoid elimination, and still managed to get his ass kicked by everyone.

Because the eliminations aren't by throwing someone over the top rope, it allowed the match to go all over the arena.  It also made sure that they could "clear" the ring in order to get the audience to focus on specific wrestlers and storylines.  

More surprises.  The last few years, the winners of the Rumble have been very predictable.  Aztec Warfare could have gone many different ways.
For the most part, I did like this one better than last year.  We got some great debuts with Rey Mysterio, Dragon Azteca, and Matanza. And there was a lot of great moments in this one.  Dragon Azteca seems to have a lot going for him in the ring.  And Rey managed to hold his own in the ring for a long time.  I was worried that he didn't have much left in the tank these days, but Lucha Underground did a great job making him look solid here.
My only real gripe is that they may have made Matanza too much a monster.  He might not be all that "big" but he had a wide variety of moves and just seemed to dominate everyone.  As soon as he got in the ring and started to smash everyone, it was pretty clear he was going to win.  He ends up eliminating most of the opposition himself, which took away from the end of the match to me.  I like having a big monster as the champ, though.  I am real curious to see what will happen when Mil Muertes and Matanza square off.