Cheap Pops - Wrestling News & Views - April 3, 2016
FTC Statement: Reviewers are frequently provided by the publisher/production company with a copy of the material being reviewed.The opinions published are solely those of the respective reviewers and may not reflect the opinions of CriticalBlast.com or its management.
As an Amazon Associate, we earn from qualifying purchases. (This is a legal requirement, as apparently some sites advertise for Amazon for free. Yes, that's sarcasm.)
Submitted by

Critical Blast Staff

on Sun, 04/03/2016 - 13:55
Cheap Pops - April 3, 2016
This week!
Wrestlemania Predictions

Two More Added to Hall of Fame 2016

NXT Takeover Dallas Results

Lucha Underground Results
---
Wrestlemania Predictions
André the Giant Memorial Battle Royal    
Chris Delloiacono: It's a shame this has become a silly preshow match instead of an integral piece of the biggest show of the year.  Cesaro should have gotten a good rub from winning the first year, but WWE blew that one.  Year two they wasted everyone's time having Big Show win, and I'm afraid this year is going to be another nostalgia win.  
They haven't announced the entire field but sixteen spots seem certain and it's mostly undercard guys that almost never appear on tv.  I'm thinking Kane wins this year, so he gets one more Wrestlemania moment.  On the other hand, if Braun Strowman ends up in the thing, I'd say he gets the win.  My hope is an NXT guy like Baron Corbin gets the surprise victory, but I have no faith in WWE to go that route.  Trotting out the Attitude or Aggression Era guys as the only true stars is the WWE way, so I'm sticking with the idea that Kane is winning.
Mike Maillaro: I know this is a way to get as many people on the card as possible, but I don't have a lot of excitement or interest in this one.  IF they used it like King of the Ring or Money in the Bank to try and elevate someone up the card, then I would care more.  But, basically the winner has felt like someone took a bag of names and drew one the last two years.  On the bright side, it's definitely more unpredictable than the Royal Rumble the last few years.  On the not so bright side, it's filler in what is supposed to be the biggest show of the year.  So in the spirit of that, I took the 16 announced wrestlers.  Added Strowman and Corbin.  And for the last two spots I added "Batman" and "Stephen Colbert."  And then I rolled a 20 sided dice.  The winner was Tyler Breeze.
Chris: Funny!  From what I hear, the Authority is selecting the winner in the same fashion!
Chris's Prediction: Kane
Mike's Prediction: Tyler Breeze
The Usos (Jimmy Uso and Jey Uso) vs. The Dudley Boyz (Bubba Ray Dudley and D-Von Dudley)    
Mike: The Dudleyz return has kind of been a bit of a failed experiment.  I don't know what is with the WWE, but they can't seem to make gold with anyone these days.  I saw the Dudleyz at an indy show like a year ago, and they had really gotten back to basics.  WWF Dudleyz were so toned down to family friendly entertainment, and they basically have gone back to that.  To me, that's just a waste of two legendary talents.  The Usos have a lot of talent and years to go in their career.  It makes no sense to have them lose this match.  
Chris: I think WWE blew it with the Dudz.  They did nothing with them as faces and even less now that they're heels.  Vince just doesn't care about the tag division.  It's a sin!  I agree that the Usos probably will win and it will be a complete throwaway.
Mike's Prediction: The Usos
Chris's Prediction: The Usos
The Total Divas (Brie Bella, Paige, Natalya, Alicia Fox, and Eva Marie) vs. B.A.D. & Blonde (Naomi, Tamina, Lana, Emma, and Summer Rae)    
Chris: This is a typical Divas mess that usually ends up as the only ladies match on the 'Mania card.  Thank goodness we are getting a meaningful bout on the real show. It's nice they have so many talented women (plus Eva Marie) on the roster, but it's sad this is all they get to do.  The winner of the mess has to be the Total Divas team.  No doubt.
Mike: Yeah, I don't really understand this one at all.  Like the Battle Royal, it's a good way to get a lot of people on the card, but it's not like they will give this match any real time.  Each woman may get to hit a moderately big spot, and that is about it.  It is especially a waste since they have some real talented women in this match, like Alicia Fox, Natalya, Emma, and Paige.  I will go with Total Divas just because they have three of my favorites.
Chris's Prediction: Total Divas
Mike's Prediction: Total Divas
Kalisto (c) vs. Ryback - WWE United States Championship
Mike: This is a title match?  At Wrestlemania?  Man...not quite Shawn Michaels Vs Razor Roman or Randy Savage Vs Ricky Steamboat (and yes, I know those were both for the IC title).  I actually like Kalisto, but I just don't see this as a great match.  Ryback is basically just a big lug.  I do think he can put on entertaining matches with the right opponent (like CM Punk), but he's just not quite intimidating enough to sell the whole David and Goliath thing I assume this match is going for.  I think Kalisto will likely be keeping the title.
Chris: Hard to believe this is at Wrestlemania, but it's going to be on at around 5:30 Eastern on the Network preshow before the USA preshow.  I guess that's the pre-pre-show.  So, it's basically just to get people in their seats.  Kalisto seems to be a talent that's being built up, so he's got to win.
Mike's Prediction: Kalisto
Chris's Prediction: Kalisto
Triple H (c) vs. Roman Reigns -  WWE World Heavyweight Championship
Chris: I guess this is the main event.  I wish WWE would shock us and let Triple H win the damn thing.  I know, I just said the only people pushed are the old guys, but in this case, it would be preferable.  H should get an enjoyable match out of Roman, but it's still a disappointing way to end the show.  My only real hope is that Reigns goes heel the next night and feuds with a babyface Seth Rollins or Dean Ambrose.  Maybe we finally get that Shield Triple Threat at Summerslam.  That's a direction I can get behind.
Mike: This match should be good, but the crowd will likely take a big crap all over it which will make it painful.  I think the WWE needs to ride the wave of hate Reigns is getting and turn him heel.  It probably won't happen in this match, but have him turn on Ambrose over the next few weeks.  If I was booking, I would have Triple H win this one.  Ambrose beat him in a surprise on Raw tomorrow night, and Reigns turning on his buddy.  We can even have a Shield three-way maybe at SummerSlam if Rollins is back by then.
Chris: I love your booking idea.  That's just the kind of unpredictability the WWE desperately needs to inject into the product.
Chris's Prediction: Roman Reigns
Mike's Prediction: Triple H
Shane McMahon vs. The Undertaker - Hell in a Cell match; if Shane wins, he will get control of Raw. If Undertaker loses, this will be his last WrestleMania
Mike: I think this is a real strong storyline, but I am just not all that excited for this match.  Shane hasn't been in the ring in like 15 years, and was never a full time wrestler. Taker is definitely at the end of his run.  A lot of people are saying this match will be great because Shane is likely to do something crazy.  But those kinds of stunts make cool moments, not cool matches.  There will probably be a lot of interference in this one making for a real mess.  I am thinking Shane ends up winning, setting up a huge change in direction for WWE.  And then in a week or so, it gets set back to status quo, exactly what they did after Survivor Series 2014.  I am just that jaded at this point.
Chris: You think it takes a week to set back the status quo of Triple H and Stephanie boring the crowd to tears with 40 minute promos?  Wait, why do I think Triple H winning the main event is the better plan!  Eek!  Ah well, Reigns is actually less interesting than an ungodly Authority promo.  That shows how stale the product has become.
Wait, what were we supposed to be talking about again?  Oh, wait there goes Shane jumping off a light stanchion.  That's could be the most interesting part of this match. Something crazy needs to happen to kickstart the product.  Here's hoping Bullet Club, Balor Club, or even the Seal Club interferes and injects life into the same old tired nonsense.  
Mike's Prediction: Shane O Mac
Chris's Prediction: Shane O Mac
Dean Ambrose vs. Brock Lesnar (with Paul Heyman)    No Holds Barred Street Fight
Chris: I'm so sick of Suplex City.  Brock has no meaningful involvement in any shows, and his matches are just the same old thing.  Dean Ambrose could be a mega star if WWE would just get behind him.  Brock hasn't really lost in years, because the Taker match at Summerslam last year was a total screw job.  It's time to build someone younger.  Brock needs to lose here.  He must lose here.  But guess what, he won't!  Dean will look really good in losing, but that's what I think will happen.
Mike: I agree with you that Brock needs to lose here.  BUT, I really want to see Ambrose beat Triple H for the title.  Traditionally, before someone gets a big push in WWE, they lose big matches first.  I have no idea why, but that is just how they tend to do things.  So I think for the long term gain, Ambrose will end up losing here.  But like Chris said, he will probably look real strong this entire match.
Chris's Prediction

: Brock Lesnar

Mike's Prediction:

Brock Lesnar
Charlotte (c) (with Ric Flair) vs. Becky Lynch vs. Sasha Banks -  WWE Divas Championship
Mike: This match could and should be awesome.  Especially since WWE should look at it like they are "competing" with Bayley Vs Asuka from Friday's NXT Takeover Dallas.  But while it's gotten somewhat better, I still haven't seen any evidence that WWE will allow the women to cut loose on the main roster.  I really hope they prove me wrong and give this match enough time to steal the show.  
As for who wins, there is only one pick for me.  The Boss was not only my favorite woman wrestler in 2015, she was pretty close to being my overall favorite wrestler too. It's her time to snatch the title and the spotlight.
Chris: All three of these ladies are capable of amazing things in the ring.  Sasha and Charlotte seem destined for a Trish/Lita era of supremacy in the women's ranks.  I hope they get fifteen or twenty minutes.  I don't think they'll steal the show in that time frame, but they'll put on the best main roster Divas match in ages.  That would be a huge step towards elevating the female talent in WWE.
I think Sasha wins here, but she's going to pin Becky.  The Lass Kicker is worthy of the big spot, but I don't think WWE sees her on the same level as Charlotte and Sasha. Her taking the pin will let Charlotte drop the belt and not lose any credibility.
Mike: There is a rumor going around here that after Wrestlemania, the WWE will be retiring the WWE's Diva's title, replacing it with a WWE Women's Championship.  I think this has been a very long time coming, and I hope it's true.  Calling the WWE female wrestlers "divas" has never really sat well with me.  Especially since it seems like many of the male performers over the years have been more "diva" than any of the female wrestlers who basically have to scratch and claw their way to get scraps on the card.  And that just reaffirms my interest in Sasha winning the title.  She would make an awesome FIRST WWE Women's Champion.  
Mike's Prediction: Sasha Banks
Chris's Prediction: Sasha Banks
The New Day (Big E, Kofi Kingston, and Xavier Woods) vs. The League of Nations (Sheamus, Alberto Del Rio, Rusev, and King Barrett)   
Chris: I like everyone involved in this match.  If they give this time, it should be a lot of fun.  New Day is still white hot, so they deserve a huge Wrestlemania moment. Hints say that New Day's entrance will be something truly special.  This one is a no-brainer.  There's no way the League can or should win.
Mike: They really need to make this for the Tag Titles, but this should be a fun match.  New Day knows how to put on a good show.  League of Nations still feels like a thrown together stable, but at least it's four wrestlers I mostly enjoy.  New Day is still hot, but I think this feud will probably go on a little longer.  If the titles were on the line, I would say New Day wins. Since they aren't, I will say the League wins in some kind of dirty finish.
Chris: This was originally for the titles.  They've conveniently forgotten about that, so I agree with your logic.  Still, I can't see the League winning.  This finish should be interesting.
Chris's Prediction

: New Day rocks!

Mike's Prediction

: League of Nation gives New Day some...BAD NEWS
Kevin Owens (c) vs. Sami Zayn vs. Dolph Ziggler vs. Zack Ryder vs. Sin Cara vs. The Miz vs. Stardust    Ladder match for the WWE Intercontinental Championship
Mike: I don't care that it's completely insane, I am picking Zack Ryder to win this one.  He has been on a hell of a winning streak lately with great matches on Superstars and Main Event, not to mention beating Jericho on Raw last week.  I have been a fan of Ryder's for a while, and this could finally show that he's getting his career back on the right track.  Sadly, like most things in WWE lately, it took an injury for that to happen.  
Honestly, this really is the only match I am big time looking forward to on this card. I am a fan of pretty much everyone here.  I do think a major highlight of this match will be Owens and Zayn squaring off, and I see that feud going on for a while after this match.  
Chris: I'd actually be happy to see Iced Z get the win and a big push, but I just can't see it happening.  Owens seems to be on a different level than everyone else in this match.  Zayn clearly has a push coming, so I imagine the finish gets a feud with KO really brewing.  After all, Extreme Rules is just around the comer.  
No matter what happens, it's great to see a match with so many fresh Wrestlemania faces.  Zayn and Owens are on their first show, Sin Cara and Ryder have had smaller roles in past shows.  Miz, Stardust, and Dolph have all been in big spots before, but it's been a few years.  This is a breath of fresh air, and like you, the match I'm most looking forward to seeing.
Mike: I brought a "Ryder or Refund" sign to Wrestlemania 29, and got it signed by Bray Wyatt, Fandango, and Bo Dallas.  Not to mention, Big Zeke!  
Chris: The first thing I did when I heard Zack was in the match was text you: Ryder or Refund!  You finally got your wish!
Mike's Prediction:

WWWYKI!  Zack Ryder!!

Chris's Prediction

: Kevin Owens
AJ Styles vs. Chris Jericho 
Chris: Jericho is only really around to give a rub to the younger guys.  That's what Brock Lesnar should be doing, but at least we have the Ayatollah of Rock 'N Rollah! This feud has been good in the ring and okay on the build.  I bet this match will be an absolute classic. Hopefully WWE has some big plans for AJ after Wrestlemania.
Mike: Jericho put over Zack Ryder.  There is no way in hell he doesn't put over AJ Styles.  I do think that Jericho has lost a little something over the years, but there should still be enough in the tank to put on a great match here.  Definitely has potential to steal the show.
Chris's Prediction

: AJ Styles

Mike's Prediction: AJ
---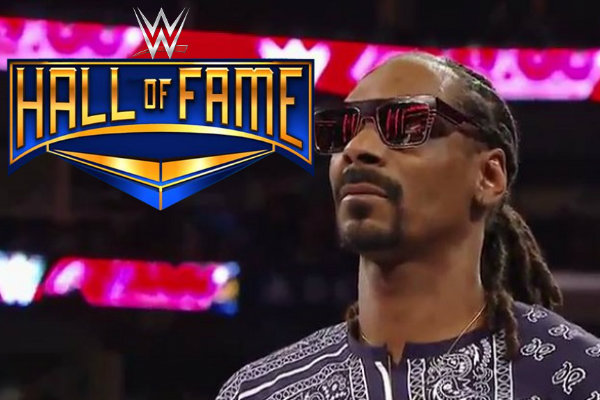 Snoop Dogg Added to WWE Hall of Fame
This was announced on WWE.com earlier this week.
Chris: The celeb inductions are always pretty useless.  They're there just to lend a little star power to the product, but I don't see the point.  I like Snoop quite a bit, but is anyone tuning in because of him?  This is why the ceremony goes on disgustingly long.  Time filling crap, nothing more.
Mike: I didn't even know Snoop Dogg had any real connection to the Hall of Fame. Typically, the celebrity inductees at least have memorable WWE moment I can point to. Like you said, I have no issue with Snoop at all...been a fan for as long as I can remember.  It's just silly to induct him into the WWE Hall of Fame.  I would rather that honor go to wrestlers.  Especially since in recent years, some of the celebrities have been given more time to speak than the wrestlers.  
There is one potentially awesome thing that can happen here though.  If they are going to induct him, then I really want Snoop's cousin, Sasha Banks to do it.  I am always happy to see The Boss getting a bigger platform. And I will be delusional and say this will herald her victory at Wrestlemania.  It's The Boss's time to take over the division!
Chris: They used to mention Sasha's connection to Snoop on NXT all the time.  I hope she gets to induct her cousin.  Sasha deserves some added exposure.  Either way, I do think the Boss's time is now!
---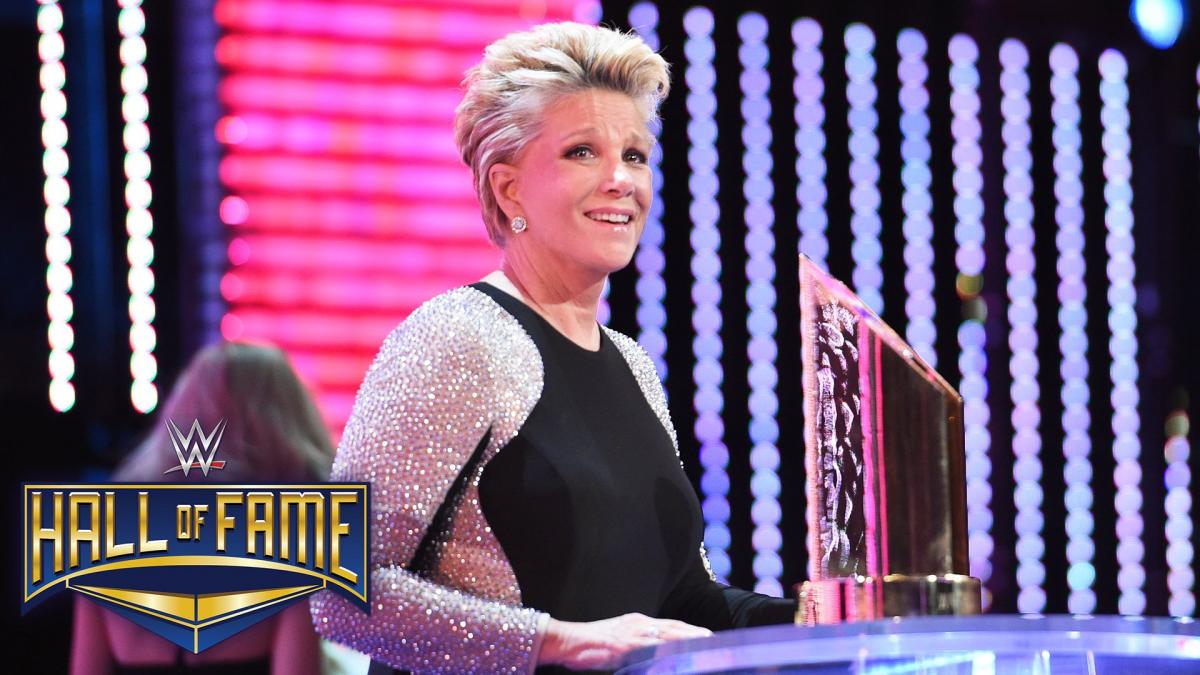 Joan Lunden to receive 2016 Warrior Award at 2016 WWE Hall of Fame Induction Ceremony
Joan Lunden, an award-winning journalist, best-selling author and breast cancer survivor, has been named the recipient of the second annual Warrior Award, which will be presented at the 2016 WWE Hall of Fame Induction Ceremony on Saturday, April 2 from American Airlines Center in Dallas, live on WWE Network at 8 ET/5 PT. The announcement was made by WWE Superstar John Cena on NBC's "TODAY."
The Warrior Award is given to someone who has exhibited unwavering strength and perseverance, and who lives life with the courage and compassion that embodies the indomitable spirit of WWE Hall of Famer The Ultimate Warrior. The award will be presented to Lunden by The Ultimate Warrior's widow, Dana Warrior. In June 2014, Lunden was diagnosed with triple-negative breast cancer, which required chemotherapy, surgery and radiation. Lunden made the decision to take her battle public and has since shared her journey through cancer treatment, becoming a prominent voice in the breast cancer community.
"It is truly humbling to be honored by WWE and receive this year's Warrior Award at the 2016 WWE Hall of Fame Induction Ceremony," Lunden said. "After being diagnosed with cancer, my first thought was to survive, but soon after, I changed my focus from my cancer to the fight against cancer and my life took on a whole new purpose. WWE has welcomed me into their family, offering me warmth and support, as have so many of the WWE fans from around the world. It is a privilege to receive this honor."
"On behalf of my family, we are proud to present this year's Warrior Award to Joan Lunden," said Dana Warrior. "Joan embodies all that this award was meant to capture. She is a testament to the strength of the human spirit and the quintessential Warrior woman. It will be an honor to recognize her at this year's WWE Hall of Fame Induction Ceremony."
"Joan Lunden has been an incredible role model to so many people and it is an honor to recognize her as the second annual Warrior Award recipient," said Stephanie McMahon, WWE Chief Brand Officer. "The will and perseverance she gracefully displayed in her fight against breast cancer is an inspiration to millions of women around the world."
An eternal optimist, Lunden decided to turn her diagnosis into an opportunity to inspire others in the breast cancer community. Through her website, JoanLunden.com, and her social media channels, Lunden has created an online community dedicated to people living with and surviving from breast cancer. From her consistent journaling throughout her breast cancer treatment, Lunden wrote her most recent book, "Had I Known: A Memoir of Survival," which documents her battle with cancer and provides a reflective look back at her life and career. Lunden continues to be an advocate for those diagnosed with the disease, making trips to Capitol Hill, and as a special correspondent for "TODAY's" Pink Power series.
Chris: Celebrity involvement can make sense, and this is something I can get behind.  Joan Lunden's fight has been inspirational, and this will be a heartfelt moment. WWE is big with the Komen Foundation, so this one makes sense on every level.
Mike: I know a lot of people just want to call it a tax write-off or just good press, but one thing I do admire the WWE a lot for is how involved they are with charity.  That is pretty much the one reason you will never hear me say anything unkind about John Cena.  The dude does heroic level work for the Make A Wish Foundation.  I may complain about how he is booked, but never about Cena himself.  
Whatever your personal feelings about the Komen Foundation, I do think the WWE's heart is in the right place here.  Maybe this Warrior Award is a little self-aggrandizing, but I actually think the WWE should be applauded for this kind of work.  I don't know Lunden, but she definitely sounds like the perfect person for this award.  Glad to see her honored!
---
NXT Takeover Dallas Results
- American Alpha def. The Revival with Grand Amplitude to win the NXT Tag Titles
- Austin Aries def Baron Corbin by countering End of Days into a roll up
- Shinsuke Nakamura def. Sami Zayn with the Bomaye (wicked reverse superkick).  After the match, they shake hands and hug.  Sami ends up in the ring by himself and the crowd is chanting for him.
- Asuka def Bayley with Asuka Lock to win NXT Women's championship
- Finn Balor def. Samoa Joe by countering a Coquina Clutch and getting the pin  to retain the NXT Championship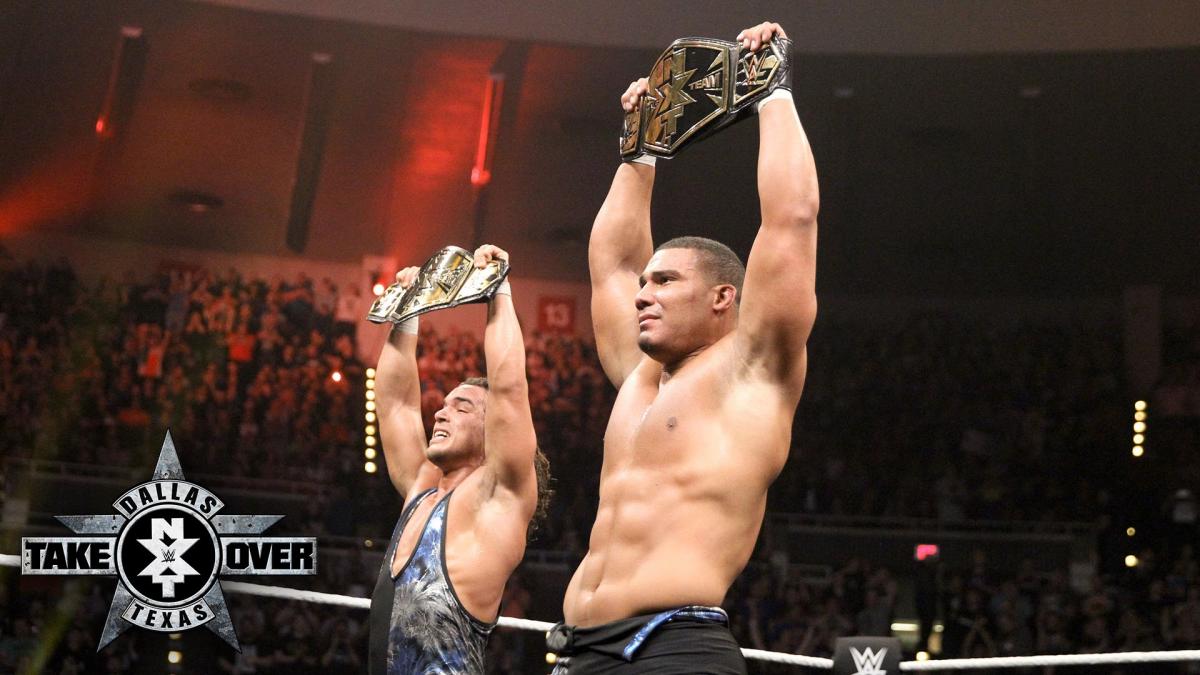 Mike: The opener was an absolutely insane match to start Wrestlemania weekend.  Nonstop action.  American Alpha looked great, and The Revival really heeled it up using every dirty trick in the book.  I went in predicting American Alpha was going to win, but they kept me in suspense the whole match.  This match is truly everything I love about wrestling.
Chris: The match was so good it brought Jason Jordan to tears!  
I love both of these teams and great tag wrestling, in general.  Vince has robbed main roster fans of this type of action at Wrestlemania.  It's a sin that there's never a true tag title match on the biggest show of the year.  Well, we will always have Takeover and this awesome battle.  
Mike: The second match had a difficult time following that hot opener...though to be honest, I think just about any match would have.  There was some real odd camera work in the beginning of the match which made it real hard to watch.  Corbin dominated the early part of the match.  Really, we didn't see much of what Aries could do. Aries did rally late and got the win, but it seemed more of a fluke than anything else.  And the crowd was completely out of the match by then.
Chris: Aries did a great job selling the beating from Corbin, and pulling off the upset win out of nowhere.  This was a solid match but completely overshadowed by everything else on the card.
Mike: Sami Zayn Vs Shinsuke Nakamura brought the crowd back to life.  Nakamura had an awesome entrance, and he just had an enormous presence.  It sometimes takes overseas wrestlers some time to find their footing, but Nakamura looked real comfortable in this one.  Sami was the perfect first opponent.  At some point, this one just became a brutal punching fest.  Both men gave it their all, and they looked dead on their feet by the time it was over.  I am pretty sure this is Sami's last match in NXT, and it was a great send off.  And a great way to start Nakamura's NXT career as well.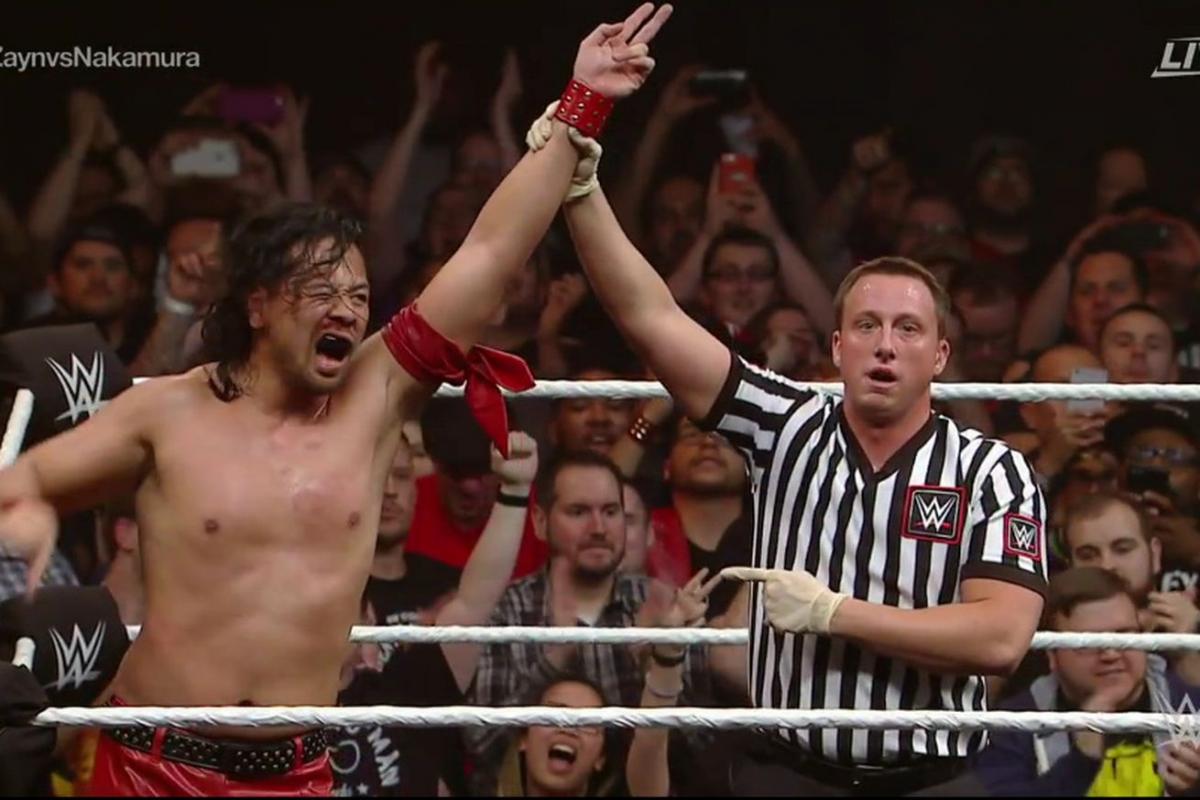 Chris: They call Nakamura the King of Strong Style for a reason.  This match was absolutely brutal, and Sami showed he can throw heavy blows with the best of them. There were beautiful sequences all through the match that didn't look like they were rehearsed.  It was just fast paced, well executed, and tremendously exciting.  I don't know if it's Match of the Year, but it's going to be hard for anything else this weekend to be better!
Nakamura is going to be the first Japanese wrestler in a long time that's going to get over in a WWE ring in a huge way.  It's so hard to believe that AJ Styles and Shinsuke Nakamura are both with the E!  The Network is going to get huge dividends from Nakamura being a central figure as they launch in Japan.
Mike: Was it just me, or did Nakamura seem truly pissed that Sami made him bleed? It seemed like the match took on a whole new brutal tone after that happened.
Chris: Nah!  That's just a Nakamura match.  He was probably impressed that Sami brought the Strong Style right back at him.  I do shudder to think what's going to happen the first time they put someone in with Shinsuke that can't bring it AND take it.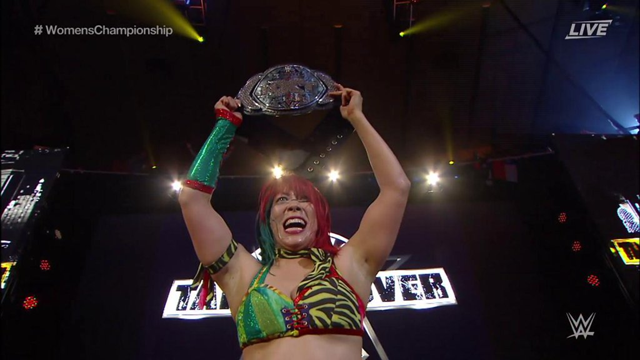 Mike: The Women's Title match was great too.  It was another real brutal match.  It's rare in wrestling that it looks "real" but four of the five matches tonight were damn convincing.  Bayley really matched Asuka step for step.  Like Sami, I suspect this will be wrapping up her time in NXT and she will be jumping to the main roster soon.  The women's division is in strong hands with Asuka.
Chris: I was "on assignment" last week, so I didn't make my Takeover predictions. I would have been right on the first three matches, but I would have gotten the last two wrong.  
I didn't think Bayley was going to drop the strap quite yet.  I figured that she would get one more big victory you didn't see coming.  Kinda like the London win over Nia Jaxx.  
The match was another brutal one that followed Zayn/Nakamura quite well.  The crowd could have probably used a breather and something less hard hitting, but I'm thankful we didn't have to sit through Apollo Crews and Elias Sampson.  I agree, the women's division is going to still be a lot of fun with Asuka in the driver's seat.  Clearly, she will be another person counted on to build Japanese support of the Network.
Mike: When the main event started, I realized that Finn would probably be retaining.  We already saw two title changes, and it's very rare you see all the titles change hands in the same show.  This match COULD have been great, but Joe got busted up early, and the ref kept trying to stop the match to deal with the blood.  Both men and the audience were getting real frustrated by this.  The match was only fifteen minutes long, and it felt like most of it was ref stoppage.  The crowd chanting "Let Joe bleed" was a little disturbing, but I have to agree with the sentiment.  
Chris: Just like you, I knew Finn was retaining once Asuka won the Women's Title.  I also agree with you and the crowd, LET JOE BLEED!  For the love of all that's good, let them wrestle.  
Mike: I also didn't like the finish with Finn getting a roll up after a vicious match.  I really thought Joe was at least going to destroy Finn after the match, but he just walked away.  It was just a real odd ending to a show that had been close to perfect up to that point.
Chris: The booking was bad on this one.  It was essentially the same finish as Aries/Corbin.  I really like Finn, but I'm kinda sick of him as NXT Champion.  He really hasn't had any defining moments or matches thus far.  He's been good but not as the standard bearer for NXT.  I was hopeful we'd see the Balor Club on the main roster, but that doesn't look likely right now.  I guess we shall see.
---
Lucha Underground Results - March 30, 2016
- Dario Cueto is in the ring. "Feels good to be back in my Temple.  Aztec Warfare was spectacular, but it's just the beginning.  Starting next week, there will be a new trips tournament.  We also need a new #1 contender for my brother's title."  Pentagon Jr. interrupts him.  "The only reason your brother won was because I wasn't involved in the match."  Dario questions whether Pentagon is Championship material.  Pentagon grabs Dario and demands he get a title shot.  He goes to break Dario's arm and Dario gives him a match against Matanza for the title tonight.
- The Crew def. Taya and Johnny Mundo with Psycho Realm.  Cage out during the match, and Johnny took off leaving Taya to fend for herself.
- Video package featuring Marty The Moth and Mariposa.  A long time ago, the Moth tribe ruled the Aztec Empire.  They were known for their wealth.  Jealousy created enemies for the Moth tribe, but the Moths have always had a secret weapon, Mariposa.  Her mask was passed on over the generations, and the current Mariposa is the deadliest of them all.  This Mariposa will restore the Moths to power.
- Black Lotus guards Dario's office.  Catrina appears.  He thanks her for keeping the Temple going, but he is back now.  He tries to make a deal with her, but she is determined to have Mil Muertes kill Matanza and retake the Temple.
- Ivelisse, Angelico, and Son of Havoc def. The Disciples of Death in an elimination Trios Match to retain the Trios Title.
- Rey is in Dario's office. Dario admits to being star struck. Rey is there about his mentor, Dragon Azteca.  He went into the Temple and never came out.  Rey thinks Matanza killed him.  Dario swears on the Gods that Matanza had nothing to do with Dragon Azteca's death.  Whatever the beef was between Dragon Azteca and Dario's father, it has no impact on the present.  Dario invites Rey and Dragon Azteca Jr to compete in the Temple and leave the past in the past.  Rey and Dario drink a toast to Dragon Azteca.
- Mariposa def. Sexy Star with Butterfly Effect.  After the match, The Mack goes to check on Sexy Star, and Mariposa and Marty the Moth give him a beat down.
- Dario goes to check on Matanza.  He says their work is far from over.  He wants Pentagon taken out for good. He releases Matanza from his cage.
- Matanza def. Pentagon Jr with Wrath of the Gods to retain the Lucha Underground title.  After the match, the ref seems to be calling for medical assistance.  Vampiro gets in the ring to check on Pentagon, and Matanza attacks Vampiro.  Matanza then powerbombs Pentagon through the announce table.  The medical team comes to take him out on a stretcher.
Mike: Glad to have Dario back.  He is one of the most entertaining guys in wrestling and the Temple was missing something without him.  
Through no fault of the wrestlers, I kept getting distracted during the opening match dealing with laundry and a computer issue.  I love that Johnny keeps getting more and more heelish.  Taya kept doing all the heavy lifting, and Johnny kept tagging in only to pick at the remains.  From what I saw, this was a solid match, but I just kept waiting for Cage to get involved, and I was not disappointed.  
Chris: Taya continues to hang with the men quite well.  Odd to see the Crew in the face role.  The match wasn't anything special, but it did help build the Cage/Mundo feud.  Let's hope they have a big blowoff planned.  This one deserves a big finish.
Mike: The Trios match was fine, but Team Ivelisse need far better competition.  The Disciples of Death are just dull opponents.  I am really hoping the Trios Tournament will change that. That said, I could watch Ivelisse, Son of Havoc, and Angelico fight just about anyone and be entertained.
Chris: I love watching the champs.  They're one of the best parts of the Lucha experience going back to the earliest episodes.  Son of Havoc especially has grown so much.  He was basically a jobber in those early days.  I think he may be a top singles guy soon enough. Just a feeling.  
As to this match, yeah, the Disciples stink.  
Mike: I hate when Lucha Underground tries to squeeze four matches in a show.  It usually makes most of the matches short and feel cheated of time.  The women's match tonight was a great example of that.  I know they are trying to show that Sexy Star fears Mariposa, but the in-ring result was a real short one-sided match.  And Marty The Moth Vs The Mack isn't all that compelling to me. The Mack is light years beyond Marty in the ring and in terms of personality.
Chris: Marty is such a waste of time and so is Mariposa.  I wish Lucha would do more with PJ Black or Joey Ryan.  Instead we get the butterfly effect.  Blech!
Mike: I wasn't expecting much from the main event being there was only 6 minutes left in the show when the match started. Pentagon hit a lot of big moves on Matanza, but Matanza seemed unphased.  They have really created a monster here! The craziest spot to me was the backstabber, where Matanza just rolled over and stood right up.  I had never seen that before.  I loved that Pentagon kept looking at the crowd with a "WTF do I do know" look.  After than, it was all Matanza.  The crowd actually seemed to be pretty concerned for Pentagon, which was some great storytelling.  Vampiro getting more and more concerned too helped sell it.  Pentagon is one of the most badass guys in Lucha Underground, and it was crazy to see him so manhandled.
Chris: I know Matanza is supposed to be the unbeatable heel, but I'm not loving him so far.  I miss the great title matches with Puma, Muertes, and all the comers.  Seeing Pentagon get squashed was a waste of six minutes.  How many weeks of Matanza are we going to have to sit through?  We get it, he's indestructible!  Doesn't look like there'll be much else in the main event scene, at least for the foreseeable future.  I'm a little worried about this direction.
Mike: Weird little note on this show.  The house band for this episode, Chingon, is Robert Rodriguez's band.  If you look closely, he was the guy with the striped suit, though they kept his face in shadow for most of the show.