Cheap Pops - Wrestling News & Views - August 29, 2016
FTC Statement: Reviewers are frequently provided by the publisher/production company with a copy of the material being reviewed.The opinions published are solely those of the respective reviewers and may not reflect the opinions of CriticalBlast.com or its management.
As an Amazon Associate, we earn from qualifying purchases. (This is a legal requirement, as apparently some sites advertise for Amazon for free. Yes, that's sarcasm.)
Submitted by

Critical Blast Staff

on Mon, 08/29/2016 - 10:42
---
Congrats to Chris Payne!
Mike Maillaro:  Woke up on Friday morning to see this picture posted on Facebook...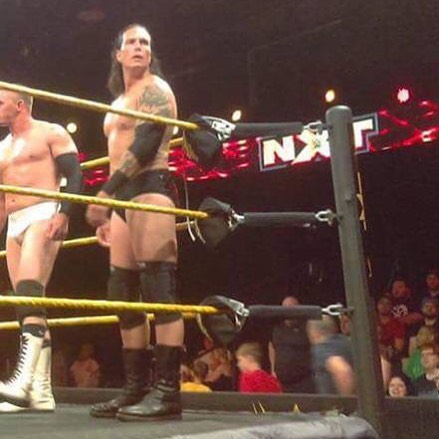 It's WrestlePro talent (and NYPD officer) Chris Payne in a NXT ring!!  During the August 25, 2016 tapings, Chris Payne teamed with Braydon Knight in a match against the Authors of Payne.  It was just as "local talent" but every journey needs a first step.  Chris is a hell of a wrestler, not to mention a terrific guy.  I was so excited for him.  When this episode airs, this will be the first time I will be happy to see the Authors of Pain.  And hopefully, we will be seeing a lot more of Chris Payne on a bigger stage in the very near future!!
---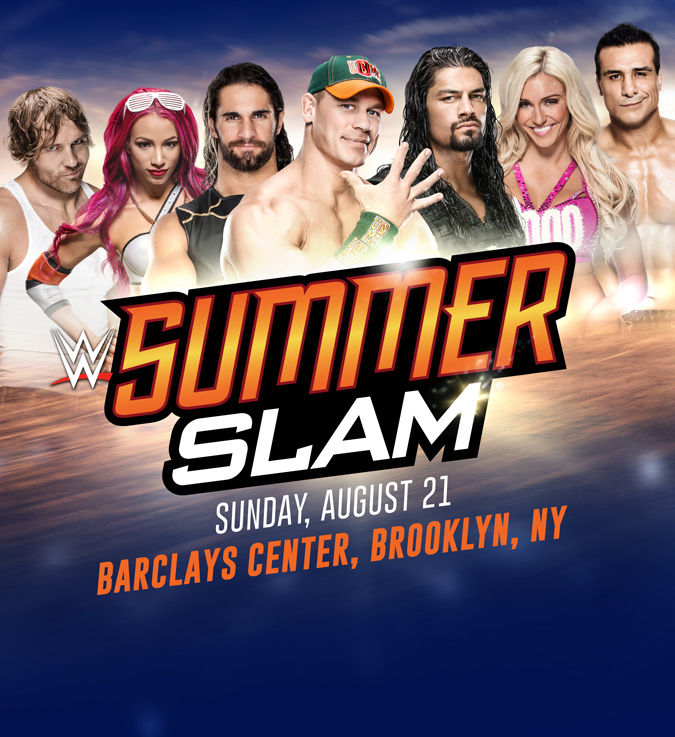 SummerSlam Results
The Hype Bros., The Usos and American Alpha  Def, The Vaudevillains, The Ascension and Breezango

Sami Zayn and Neville def. The Dudley Boyz

1st Match in a Best of 7 Series:. Sheamus def. Cesaro

Kevin Owens and Chris Jericho  def Enzo Amore and Big Cass

WWE Women's Title Match: Charlotte def. Sasha Banks

WWE Intercontinental Title Match: The Miz def. Apollo Crews

AJ Styles def John Cena

WWE Tag Team Title Match: Luke Gallows and Karl Anderson win via DQ over The New Day

WWE Title Match: Dean Ambrose  def, Dolph Ziggler

Nikki Bella, Alexa Bliss def Natalya vs. Carmella, Naomi and Becky Lynch

WWE Universal Title Match: Finn Balor def. Seth Rollins

WWE United States Title Match: Roman Reigns vs. Rusev – NO CONTEST

Brock Lesnar def Randy Orton via ref stoppage
Chris Delloiacono: As I type this, I'm on the road home from a family/friends vacation in Disney World.  I read up on the results but haven't watched any of SummerSlam. To be honest, I don't know that I will make the time to watch much of the show either.  I do want to see Finn's big win, although the wind really gets taken from that with his injury.  Criminey, what an unlucky bastard!
I do want to see AJ get that win over Cena.  That's a big changing of the guard and nothing I would ever have predicted happening in my wildest dreams.  I think AJ is gonna get the strap from Dean, and soon.  Other than that, I just don't know what I should care about to catch up with.  I'm sure all the matches were entertaining in their own right, but it's in my rear view at this point.
One last thing, can WWE just stop with Brock at this point?  I don't care and never will again.  The guy hasn't "worked" a match in years and that's the business he's supposed to be in.  Enough already.
Mike: I did watch SummerSlam the day after it aired.  All in all SummerSlam was a great show...until the last hour or so. I have zero interest in Brock Lesnar.  Seeing him squash a returning Randy Orton does absolutely nothing for me.  My kids actually left the room during the match when Orton started to bleed all over the place.  My daughter's exact words were, "I don't think I want to watch this anymore."  And the Reigns Vs Rusev no contest was equally ridiculous...especially since the feud basically just got dropped because of the now vacant Universal Title.
The main show was four hours, with a two hour pre show with three matches.  There was no way I was making a six hour investment in the show.  I have enjoyed what WWE has done lately, but for this week, they are asking fans to invest 3 hours for NXT Takeover Brooklyn II, six hours for SummerSlam, another three for Raw, another two for Smackdown, plus another two for NXT and the Cruiserweight Classic.  That is completely unrealistic.  I ended up having to fast forward through most of it, not because I didn't want to watch it, but because there was no other way to fit it all in.
It's funny, I have heard a lot of wrestlers, including Mick Foley, Seth Rollins, and others very critical of the Brooklyn audience because a lot of the crowd starting chanting "This belt sucks" at the Universal Title.  Here's the thing...at that point, the crowd had already been there for five hours.  There isn't much that can keep someone's attention that long.  It wasn't that the crowd didn't appreciate how good the Finn Balor Vs Seth Rollins match, they were just kind of bored and worn out by then.  WWE needs to pay better attention to that.  It is really not worth bragging that your show is six hours...when you lost the attention of your live crowd at some point.
They also announced during SummerSlam that they are adding 7 more PPV's to the calendar, which would make a total of 19 a year.  They are getting dangerously close to overexposure.  Personally, I think that is a huge mistake.  I am the type of person that if I can't easily keep up with something, I will just drop it entirely.  I don't want to do that with WWE, but they seem to be pushing me in that direction.
Chris: I just don't have the time right now to commit to more than a couple hours a week of wrestling.  I won't bad mouth what's being put out, because most of it is pretty good. Unfortunately, the product would have to be off the wall exciting to get me to clear my schedule to watch more than a couple hours.  The extra PPVs are just a huge turnoff.  I'm glad for the talent, because they will get more high profile PPV pay days, but only the biggest fan can consume that much product.
Mike: There is one more thing I wanted to talk about in regards to SummerSlam.  Seth Rollins. This is the fourth major injury he's been involved in over the last year (Cena, himself, Sting, and now Finn Balor).  A lot of people have called him unsafe, including Bret Hart.  What do you guys think?  Just a bad set of coincidences, or is Seth Rollins an unsafe wrestler?
Chris: Look, you got to take care of the people you're in the ring with.  I don't know if Seth is unsafe, but he's been in the ring with three people that were hurt really badly in the past year.  Not to mention blowing his own knee to shreds.  I'm kind far off so I don't know if there's a fire over yonder, but damn if it don't look like smoke.
Mike: It's kind of warped that they banned the Curb Stomp...which has never injured anyone.  But the "throwing power bomb" is still okay for him to use, even if it seems to be a very difficult bump to take…
Chris: WWE logic.  You'll never be able to explain what is going through Vince's brain.
---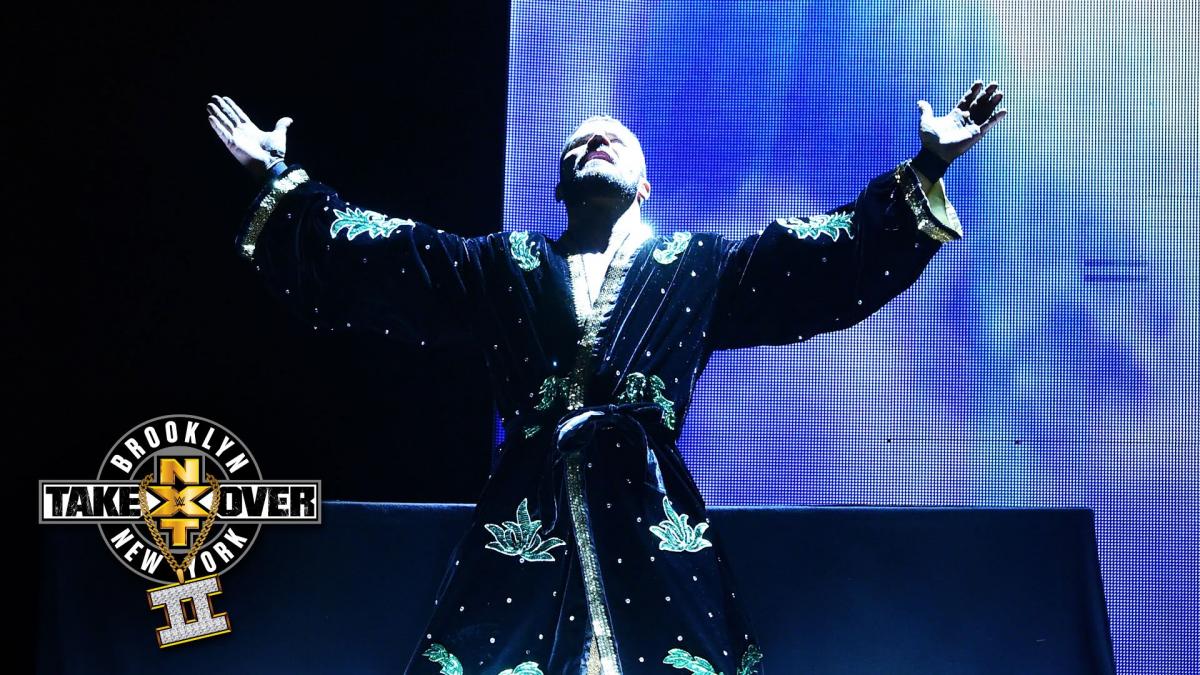 NXT Takeover Brooklyn II
Austin Aries def No Way Jose

Ember Moon def. Billie Kay

Bobby Roode def. Andrade "Cien" Almas

NXT Tag Team Title Match: The Revival def. Johnny Gargano and Tommaso Ciampa

NXT Women's Title Match: Asuka def. Bayley

NXT Title Match: Shinsuke Nakamura def. Samoa Joe
Chris: Same as SummerSlam, I was away when Takeover went down, but I did watch the main event.  I had to see Nakamura grab the strap, because I love me some Strong Style!  Good match, for sure, and I'm thrilled to see Shinsuke run with the top spot.
Mike: NXT is still my favorite of the WWE brands.  I watched this one mostly live (though I saved the Women's Title and NXT title until the next morning so my daughter could watch the matches with me).  It was a great show top to bottom.
I loved Bobby Roode's entrance.  Between his descending from the heavens and the crowd singing his theme song, it was just an incredible moment.  Bobby Roode has the potential to be huge in WWE, and I can't wait to see him live up to that.  It will be...GLORIOUS!
In a night of great matches, the one that stole the show for me was probably the tag match.  Gargano and Ciampa have quickly become favorites.  I even ordered my #DIY shirt as soon as it was available on WWE Shop.com.  The Revival are excellent too.  I can't see either of these teams being in NXT for all that much longer, to be honest.  They are just light years ahead of any other team down there right now.
The women's match was decent, but it is not quite up to the level of the best women's matches we have seen in NXT.  Asuka and Bayley just don't quite mesh in the ring as well as some matchups.  I still enjoyed the match, don't get me wrong…  But the woman who really impressed me was Ember Moon.  She has an incredible look and vibe to her.  And that finisher is just about the sickest thing I have ever seen.
The main event was just perfect.  From the live violin performance for Shinsuke Nakamura's entrance to the sheer brutality of the match itself, it was just a perfect main event.  I was concerned that with so many people going to the main roster, NXT would be in a rough transition, but this was a terrific show.  Like last year, NXT was the highlight of SummerSlam weekend.
---
Promo of the Year!
Mike: I hadn't really watched Talking Smack.  Like I said above, there is already way too much WWE to try and keep up with each week.  But I kept hearing about this terrific promo The Miz gave, and because I'm a Miz fan, I had to check it out.  HOLY CRAP!!  I say all the time that I think The Miz is one of the most underrated performers in the WWE.
Miz always manages to make his opponent look good, shows ton of character and emotion in the ring, and tells a story with his work. Plus, he works a pretty safe style that keeps him and his opponents from getting hurt (even if he did botch a few catches a few years ago, which a lot of people like to point to when criticizing Miz). He's not flashy, but I think he works very well for what he's doing.
On top of all that,  he's a loyal company man, which always gets points from me. Miz is a guy who got shit on from people inside and outside the industry, works hard, and always gives it 100%. And you never see him bitching about his spot (out of character at least). So many people get shots at the top, and when they drop down, they carry themselves with a chip on their shoulder. Look at Del Rio as the perfect example. Miz works hard wherever he is on the card. Personally, I think WWE could use a lot more guys like Miz.
What I especially loved about this whole segment is that both DB and The Miz were right and wrong with what they said.  There was a ton of emotion here, and it brought out the best in both men.  And I was shocked by how well this holds to continuity.  Miz and DB have been feuding since day one (Miz was DB's mentor on the first season of NXT).  I loved this promo and I hope it leads to a bigger spotlight for Miz.
It's a real shame that DB can't have another match.  I am not sure we ever really got a big match between these two natural rivals.  They were never at the same spot in the card at the same time.  
Chris: Miz getting moved down the card so far is one the biggest missteps of the past five years.  There's no doubt in my mind that The Miz should be a multiple time world champion.  He can talk, the crowd boos him appropriately, and he puts on an entertaining match.
I didn't watch Smackdown last week--vacation for the umpteenth time--but I caught the promo online.  That was some stellar mic work.  Two things come to mind from it.  First, Daniel Bryan is my boy and I'd love to see him back in the ring, but not at the cost of his health.  Second, Miz deserves a monster push.  He really can make the IC a worthwhile belt once more.  Let's see if The Miz can be a true flagship character.  That was brass ring quality work, Vinnie Mac.
---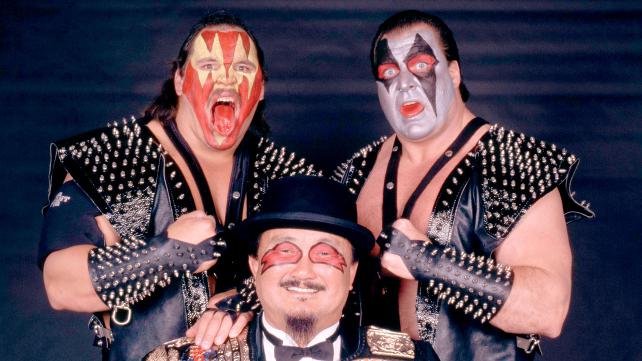 RIP Mister Fuji
Mike: As I sat down to work on this week's column, I was saddened to find out that Mister Fuji has passed away at the age of 82.
WWE is saddened to learn that WWE Hall of Famer Harry Fujiwara, known to WWE fans as Mr. Fuji, passed away this morning at the age of 82.

Fuji spent more than 30 years entertaining fans worldwide as both an in-ring competitor and one of WWE's greatest managers. A five-time WWE World Tag Team Champion, Fuji was infamous for keeping small bags of salt in his tights which he would throw into his opponents' eyes.

After retiring from the ring, Fuji managed a litany of WWE's most feared Superstars, such as George "The Animal" Steele, Kamala, Killer Khan, Demolition, The Powers of Pain, Yokozuna and most notably, "Magnificent" Don Muraco.

With Muraco, Fuji treated WWE fans to the classic Fuji Vice, Fuji General, Fuji Bandito and Fuji Chan series. These series were ahead of their time because spoofing successful television shows as they tried to break into Hollywood was the epitome of sports-entertainment.

His career will be remembered by different generations for different reasons but Mr. Fuji, whether as a Superstar or manager, is one of the most entertaining performers in the history of WWE.

WWE extends its condolences to Fujiwara's family, friends and fans.
I was too young to see Fuji in the ring, but when I started watching wrestling he was the ultimate heel manager.  He had a real distinctive look without being over the top.  And when he came down with Demolition or Don Muraco, you knew he would be getting involved in the match.  Definitely a legend and it's a shame that he had been out of the spotlight for so long.  
Chris: Definitely one of my favorite managers to "hate" as a kid.  My first live show was in Elizabeth, NJ in late 1985, and I actually saw Fuji wrestle Ricky Steamboat in a "Kung fu/Karate Match.  I remember screaming to tell "The Dragon" that "The Devious One" was about to sneak up and do something dastardly.  What a memory.  RIP!